Entertainment
Little joys,big goals
Children's cinema in India is seeing an unprecedented growth although challenges continue to dog the genre
Saibal Chatterjee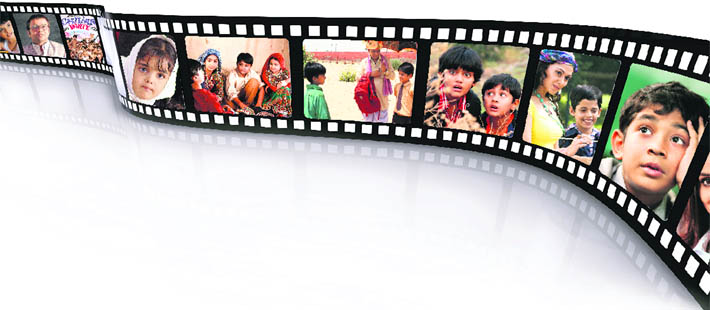 The International Children's Film Festival in Hyderabad last year was a runaway success. It screened more than 150 films from 37 countries and drew 1.75 lakh young cineastes into its fold. While those numbers might suggest that children's cinema is thriving in India, nothing could be further from truth.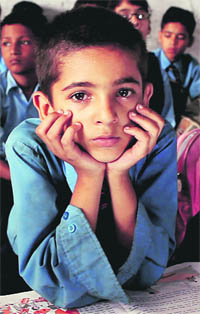 Gattu, a film directed by Rajan Khosa, made history by becoming the first-ever CFSI title to be released commercially
Says Nandita Das, whose three-year term as chairperson of the Children's Film Society, India, ended on July 31, "Due to the challenges inherent in the genre, filmmakers tend to shy away from children's films. It is difficult getting these titles out into the market."
However, the scenario is probably beginning to change. Last year, as many as three regular live-action children's films — Stanley Ka Dabba, Chillar Party and I Am Kalam — were released commercially in multiplexes around the country to an enthusiastic popular response.
Says Nila Madhab Panda, maker of the critically acclaimed I Am Kalam, "It is important for us to go that extra mile to make children's cinema an integral part of the Indian film exhibition landscape."
New Delhi-based Panda has already wrapped up his second film, Jalpari — The Desert Mermaid. The film addresses the issue of the increasingly skewed sex-ratio in this country and challenges the predominantly male-centric view that is responsible for the gender imbalance.
Panda believes that the potential of children's cinema is on the verge of being exploited more meaningfully than ever before. He has launched the annual Green Screen Lab aimed at identifying quality screenplays from around the country and unleashing a steady stream of children's films. Eighteen scripts were mentored at the lab scheduled from August 10 to 20 at KIIT University, Bhubaneswar.
"The idea," says Panda, "is to ensure that at least five or six children's films are commercially released every year to serve a segment of filmgoers that has been neglected in this country."
Another privately produced film that appears to be close to Chillar Party in spirit, is titled Tomchi. Directed by Rajesh Gupta, it deals with a bunch of mischievous children who are transformed by a canine friend. Tomchi, featuring Yashpal Sharma, Vrajesh Hirjee, Rati Agnihotri and Madhoo, is due for release by the end of 2012.
Under Nandita Das' charge, Gattu, a film directed by Rajan Khosa, made history by becoming the first ever CFSI title to be released commercially.
"We showed the film to distributors. They liked it but said Gattu wouldn't work commercially. It went to festivals and won awards. The distributors were all impressed but the refrain was that it wasn't commercial enough," says Das.
It is pretty obvious that children's cinema in India will continue to languish until private players jump into the fray. Last year's Chillar Party will probably have not seen the light of day had Salman Khan not thrown his weight behind the film quite late in the production cycle.
Veteran maker of children's films Vinod Ganatra has been a part of this movement for a long time but he doesn't seem to be all that optimistic about how things are panning out. He says, "The situation is pathetic as there is no funding support except from the CFSI, which is headed by some celebrity for three years and they have their own agenda. There is absolutely no funding available from the film industry."
Ganatra, who has directed widely applauded films like Heda Hoda and Harun-Arun, adds, "I have made three children's films for the CFSI and won 22 international awards. But I have been waiting for funding for three years."
It is clear that the market domination by the Bollywood idiom is the primary reason why children's cinema has never been perceived as commercially viable. These films are rooted in reality, have no boxoffice stars and are propelled more by sheer passion than hard cash.
When music composer and filmmaker Vishal Bhardwaj made his first film, Makdee, the CFSI was initially on producer's board. But after he completed the film, the CFSI washed its hands off it, complaining that the narrative was incoherent. Bhardwaj believed in his own vision and decided to go his way. The rest is history. Makdee is regarded as one of the finest children's films ever made in India. Today, Bhardwaj is a member of the CFSI's advisory panel alongside the likes of poet-lyricist Gulzar and veteran actor Mohan Agashe.
Das says, "The perception has hitherto been that children's films aren't going to be seen. That notion is hopefully changing as better films get made and exhibited."
If the praise garnered by Stanley Ka Dabba, I Am Kalam, Chillar Party and Gattu is a pointer, the story is certainly changing for the better.