Television

In search of superhumans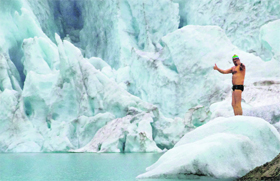 The forces of evolution and genetic mutation have endowed human beings with astonishing new abilities and features. It's a process that continues to this day, and nowhere is it more evident than in the fascinating world of Stan Lee's Superhumans on Fridays at 9 pm on History TV 18. Co-hosted by Stan Lee, the series scours the globe for the real-life counterparts of Lee's characters — people with unique genetic traits that translate into remarkable powers. In each episode, these 'superhumans' undergo tests that may help explain their amazing gifts, while viewers discover the long history of people with extraordinary powers. Watch this thrilling series hosted by Daniel Browning Smith, who takes you on a journey into the farthest reaches of humankind.
From drab to fab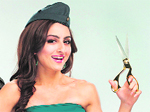 The new series What Not To Wear — India every night at 10 pm on TLC India inspires participants to change the way they look and feel about themselves.
Hosted by Soha Ali Khan and stylist Aki Narula, the 13-part series helps empower women by giving them a unique identity while keeping active their distinct lifestyles.
Nominated by their friends and family, each episode becomes a personal journey of women reinventing themselves with new-found vigour. — NF