ENTERTAINMENT
Inhaling life, exhaling cinema
Nonika Singh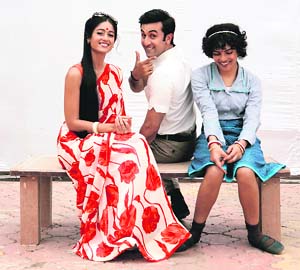 Ranbir Kapoor and Priyanka Chopra in Barfi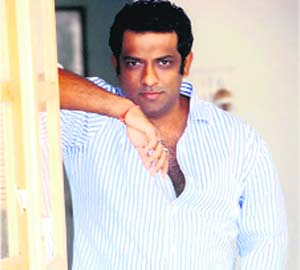 WHILE one Anurag (Kashyap) basked in the glory of his magnum opus Gangs of Wasseypur, the other Anurag (Basu) was getting ready for yet another unusual film — Barfi, starring Ranbir Kapoor and Priyanka Chopra. Basu admits to the obvious, the confusion between two Anurags, often one being taken for the other. And the mix up, he asserts, goes back in time when Anurag Kashyap was making Gulal, he was asked questions about Basu's much-acclaimed film Life in A Metro.
And even today, some scribes refer to the same film as Kashyap's. But Basu has no problems with it. For namesake Kashyap, as he fondly calls him, is a friend whose success has him mighty pleased. He shares how they all, including Imtiaz Ali and Vishal Bhardwaj, landed in Mumbai nearly at the same time. And their films are unique for, "Our reference point is life itself."
Yet Basu is not gung-ho about alternative cinema. Sardonically he says, "Financiers would rather invest 35 crore and hope to make 100 crore than put 10 crore and earn a profit of 10 or 15 crore. We can truly hail alternative cinema the day it enters the Rs 100 crore club."
As a director, he doesn't endorse any particular kind of cinema. Rather he has directed films as diverse as Kites, Murder and Gangster — he breaks his own formula each time to create something new. Of course, he laughs that he had to make a Hollywood copy Murder inspired by Adrian Lyne's film Unfaithful before he could tell his own stories. Not necessarily biographical but the way he has seen life. On Life in a Metro that won him many accolades, he says, "Perhaps if I hadn't come from a small town Bhilai, I wouldn't have seen so many stories in Mumbai."
Regarding the character sketch of the deaf and mute man and an autistic girl in his latest film Barfi, he says, "While battling leukemia, I came in touch with a host of NGOs working with special children. As I observed them, I was struck by the beauty of silence in their lives."
He says, "Most of our films are visualisation of radio plays. Shut your eyes and you can still understand them. I wanted to make a film where visuals speak." He says, we take life too seriously and do not revel in its splendor, which is what the movie does. He states, "Barfi is funny and entertaining and celebrates life in all its shades."
Be it thinking man's cinema or cinema for masses, Basu believes he is, first and foremost, an entertainer. "Audiences," he avers, "have every right to be entertained."
And as a filmmaker, his first and foremost endeavour is boxoffice success. So he might be inhaling life and exhaling cinema. The idea is to make movies that are commercially successful. Is that why he took big stars in Barfi? He answers, "When I know a movie can't be made in a limited budget, I go to stars. Of course, when I cast Priyanka Chopra, my biggest fear was 'would the audiences be able to see the character in her?'"
To his delight, both Ranbir Kapoor and Priyanka have done justice to their roles, making him gush, "Both are great actors". Incidentally, he will be working again with Ranbir in a biopic on Kishore Kumar. But, for now, the film is on hold, for Basu is a trifle apprehensive of how best to make the singing legend come alive on the celluloid. Till he finds the perfect reel life match for the singer whom he idolises, there are other stories in waiting.
According to Anurag, "Cinema reflects the kind of life one is leading. When I made Life in a Metro, I was having an extramarital affair. Today, my wife and two daughters are my priority. Hence family values reflect in my films."