retail sector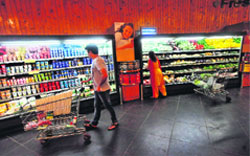 Bagful of jobs
The retail sector has been in the news recently thanks to the government clearing the decks for FDI in this sector that will make more global retail giants to set up shop in India. Having a stunted and fragmented genesis as compared to that in other countries, the retail sector in India today stands on the threshold of becoming more organised, thanks to global players entering the market.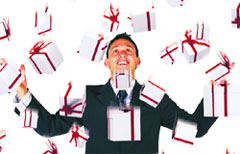 Career pathways
The sector which is growing at over 30 per cent each year is going to get a substantial boost with the clearance for FDI and according to experts this will result in almost 54,000 jobs in India over the next five years. Career opportunities will be available at all levels such as supply chain, departmental stores, supermarkets, advertising agencies etc.
Career Hotline
Pervin Malhotra email your queries to careers@tribunemail.com ...

Where can I go for PG in design?
Do IIMs prefer engineers only?
testing times: last minute tips for cat 2012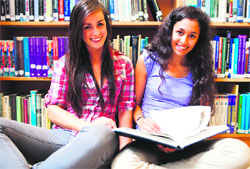 Stay ahead in the last lap
With CAT 2012 starting from October 11, are you ready to tame it? Here are some tips to help you succeed.
Unwind and de-stress
CAT is a game of nerves! The best and brightest of students are known to have panicked and squandered away months of preparation due to stress and anxiety. You should, therefore, start unwinding and lightening the study schedule.
As your date to take CAT comes nearer, slow down and tell yourself that you are fully prepared. In any case, CAT alone is not going to determine whether you will eventually succeed or not. Also, you have many more challenges in the form of exams like SNAP, NMAT, XAT etc to conquer!
scholarship roundup
Research opportunity
Applications are invited for five Birbal Sahni Research scholarships at the Institute of Palaeobotany, Lucknow.
INSPIRE Fellowship for GADVASU scholar


Dr. Gousia Nazir, a Ph.D scholar in the department of Veterinary Gynaecology and Obstetrics, COVS, GADVASU, Ludhiana has been awarded the Innovation in Science Pursuit for Inspired Research (INSPIRE) fellowship by the Department of Science and Technology.
Dr. Gousia Nazir
diplomas and certifications: media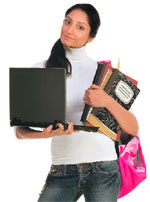 Shortcut to success
Mass communications is an ideal career for those who like to express themselves, are interested and involved in the world around them, are creative and curious, brimming with ideas and enjoy working with people. Entry can be at different levels into a career where creativity and strong communication skills matter more than formal qualifications. There are degree and diploma courses in Mass Communication that normally cover training in all forms of media, including advertising and public relations, TV, radio and filmmaking. You can specialise in the field of your choice. However, many diploma and certificate courses for school leavers help one to develop the necessary job skills focused on employment.
farms and fields: ornamental fish farming
Pretty gains
Breeding and culturing ornamental fish is fast becoming a lucrative option for 'fish farmers'as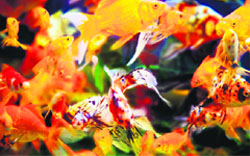 one can find aquariums in restaurants, homes, schools, offices and shops nowadays. Till now, breeding and culture of ornamental fish in India was concentrated in and around big cities like Mumbai, Kolkata and Chennai, which are contributing a very meager quantity i.e. 0.008 per cent to the global trade. The export of ornamental fish from India is confined to freshwater varieties coming from north-eastern states (85 per cent) and a few species of exotic varieties (15 per cent).
office mantra: handling conflict at workplace
Winning cubicle combat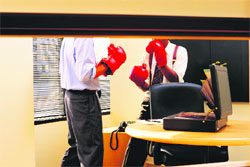 A workplace comprises individuals from varied background working together towards specific goals. Unfortunately, it is not possible for everyone to get along and there is bound to be friction. Although conflicts are healthy to a certain extent, long running differences can prove to be harmful. Disagrement with co-workers not only leads to stress and frustration but also hits productivity. The key to successful conflict resolution is challenging the person's behaviour rather than the individual himself.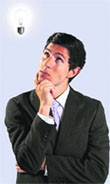 success sutra: mind power
Use your fire wisely
Energy sublimation helps in building successful careers. This novel technique guides employees to achieve rare heights. By practising it one can achieve progress, prosperity, and power. Here is how one can sublimate the energy that one would otherwise squander. Noted psychologist Carl Jung clarified that sublimation of energy is essential for making bright careers. True sublimation is not a voluntary and forcible channeling of instinct into an artificial field of application. It's a transformation for which fire and material are needed.
Arrogance
While good bosses are deemed trustworthy, the worst quality in a boss, according to employees, is arrogance, researchers say. The new study, which examines the defining characteristics of employees' best and worst bosses, also found that bad leaders are most often described as arrogant.
CareerCature
Sandeep Joshi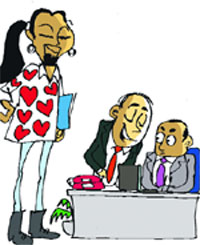 Sir, the HR says he has been hired for his high potential.
management tip
Time for a makeover
In successful organisations, marketing isn't one group's responsibility, everyone should be involved. To orient your employees towards marketing, persuade them that the best thing they can do for the company (and themselves) is to think of new ways to satisfy the firm's most profitable customers.
Happiness @ work
Gems of ancient wisdom
Half done is well begun
In this age of fast life and fast food, keeping heat-it-to-eat-it food in the refrigerator is the norm. So why shy away from employing this idea at work? Preparing the dough before the cooking starts allows the cook to do more.