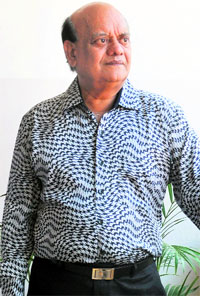 Comical formula
There is no comparison between poetic humour and mimicry; popular Hindi poet and humorist Surinder Sharma would rather make people laugh with rich content and a straight face
He may not immediately strike a chord among the clutter of sitcom stand-up comedians, but he can sit back and revel in the fact that he has put a reasonable, if not significant amount of spotlight on Haryanvi dialect, clean humour, Hindi poetry and kavi sammelans. If the name Surendra Sharma, per se, doesn't ring a bell, the characteristic poker-face does! The comparisons continue till he draws a line, "Comparing poetic humour to today's mimicry artists and stand-up comedians is like comparing classical dance to cabaret."

laugh out loud: Surendra Sharma Photo: Vicky Gharu
it's happening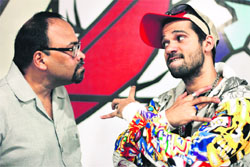 A mess called bureaucracy
The Durga Das Foundation in collaboration with The Tribune brings to the city Rahul da Cunha's theatrical production The Bureaucrat, which captures the predicament of the bureaucracy and the spots that they can sometimes get caught in. The play is reminiscent of recent times when public campaigns have been ignited by the youth through social media and there is a resultant buzz that gets the chatterati all excited and charged.
play on: A scene from the play The Bureaucrat
Private versus public
I will never write an autobiography, says Amitabh Bachchan
As one of India's most high-profile celebrities, he has been the proverbial goldfish in the glass bowl for decades and is also an inveterate blogger. But no autobiographies for Amitabh Bachchan, who says firmly that some pockets of his life are off limits to the outside world and the blog is not a means to document his life. Amitabh, who turned 70 on Thursday, guards his privacy fiercely and says his blog is "just an interaction with people who are followers". "I don't write it (blog) because I want to document my life. I have never done that. All that I put on my blog is not necessarily all that I wish to share," Amitabh said in an interview.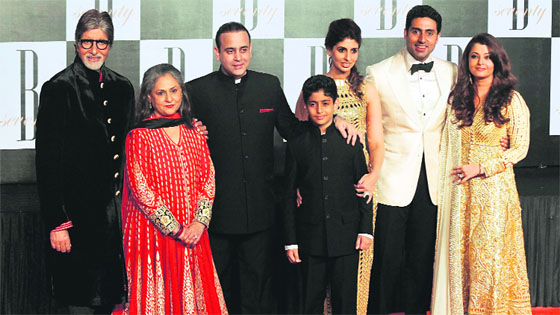 First family:

Bollywood star Amitabh Bachchan (L) poses with wife Jaya Bachchan (2nd L) , son-in-law Nikhil Nanda (C), daughter Shweta Nanda (3rd R), son Abhishek Bachchan (2nd R) and daughter-in-law Aishwarya Rai-Bachchan during a party on the eve of Amitabh Bachchan's 70th birthday. Photo: AFP

Kher sees his Silver Lining(s)
Veteran actor Anupam Kher is on cloud nine these days, and he has every reason to feel that way. The actor's latest Hollywood film Silver Linings Playbook will open the 14th Mumbai Film Festival which will be held from October 18-25. In an exclusive chat, Anupam talks about the film, his character, and more…
Dream come true: Anupam Kher
Ritu's extravagant finale
Model-turned actress Esha Gupta, who walked as a showstopper for designer Ritu Kumar at the grand finale of Wills Lifestyle India Fashion Week (WIFW) spring-summer 2013, says that it's great to be back on ramp from where she started her journey.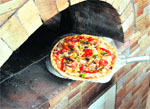 Yummy options
Want to visit an Italian-style café for a slice of thin-crust pizza or a bite into a crisp falafel over a cup of coffee? Then the newly-opened Yum Factory on Malhar Road is just the place for you.
TROUBLE SHOOTER
Sound of trouble
Our son is 13 years old. We have two daughters. Recently we put him in a hostel. Around two months back, he developed a strange "Uhhhmmmm" sound which is there in class, at home, in school and this is disturbing the teachers and the staff around him. We have shown him everywhere but there is no illness detected. His blood tests, X-ray and MRI brain are normal. He was a healthy boy at home, rode the motorcycle. We live in a village near Gurdaspur. — Paramjit, Gurdaspur
Relaxation mode
Sit back and relax at Satva, the newly opened lounge in Sector 26
The unpainted, Spartan walls quite surprisingly need no make-over. There is a sense of completion despite the fact that Satva, the newly opened lounge in Sector 26, is unlike the other lounges that have exquisite interiors. The bricks and mortar left as it is highlight the art element — the idea is to keep the look rustic or as the owner Manish Goel says, "Natural". He and his team have indeed succeeded in doing that. "We realised that the more the natural elements, the more soothing the result; thus the slate to cover the bar wall and the rest is all done in bricks."
Master Chef
On FAST track
The winter season brings festivities. And along with the celebrations come the need to cleanse oneself though fasting. All the eating joints these days give special fare to the foodies in the days of fasts. We too have brought you a Navratra special with all the goodness of the fruits and nuts.
NEW RELEASES
Aiyaa
Producer: Anurag Kashyap, Guneet Monga
Director: Sachin Kundalkar
Co-produced by Viacom 18 Motion Pictures and Co-produced by Viacom 18 Motion Pictures and Anurag Kashyap Films Pvt Ltd, Aiyaa, where Rani Mukherjee is in the lead role, releases today. Rani plays a Maharashtrian girl. She has performed three item numbers for the film; a belly dance, a South Indian dance number and Lavani.
chatter box
Chit-chat with KJo
Karan Johar is back to basics, indulging in his all-time favorite passion for directing with his latest venture Student of The Year. This week on The Front Row With Anupama Chopra, Karan and his students were seen enjoying a fun tete-a-tete with Anupama about their latest film, which would hit the box-office on October 19.

The cast of Student Of The Year with Karan Johar

Bipasha's clever move
Bipasha Basu is going to organise her own marathon in Mumbai next month to spread awareness about health and fitness and her second exercise DVD. Clever promotional move! She is the first actress to do so!

Mumbai marathon: Bipasha Basu
Astro Turf
ARIES: Chances for meeting a good companion are high. Couples can spend a delightful time in each other's company, appreciating all the strengths of their relationship. A domestic servant can be a cause of worry. Tarot message:Don't waste money by financing the trip yourself.
Black beauty
Bollywood actress Esha Gupta presents a creation by designer Ritu Kumar during the grand finale of the Wills India Fashion Week Spring-Summer collection 2013 in New Delhi; (Left) A model walks the ramp in a creation by Joy Mitra. Photo: AFP