music zone
Saurabh & Gaurav
Bob Dylan — Tempest (Columbia)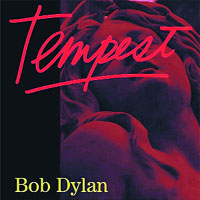 Tempest, Dylan's 35th solo studio album and first since 2009's Together Through Life, is the apex of his music career. Whereas Together Through Life, was a pleasant amble that lacked a bit of substance, Tempest is the kind of brawny offering that his most ardent fans desire most. Coinciding with the 50th anniversary of his self-titled debut, this is Dylan at a rocking 71, in full-on storytelling mode. Dylan's voice sounds more frayed than ever, yet it remains an astounding instrument that can communicate subtle shifts of emotion. Musically, the album is rooted in all kinds of traditional American forms, from Muddy Waters-style electric blues to the more primordial staples of early rock and roll. Right from the opening notes of Duquesne Whistle with its Bob Wills swing and dramatic imagery, Tempest presents a fantastic collection of impressionistic musings. On Dylan's surprisingly powerful remembrance of John Lennon, Roll on John, he sings "Shine your light/ Movin' on/ You burn so bright/ Roll on, John," putting together bits of Lennon biography with lyrical excerpts from Beatles songs like Come Together and A Day in the Life. Pay in Blood is a real stunner, featuring some of Dylan's most remorselessly biting lyrics in years. Tin Angel is a return to narrative storytelling in which a lovers' triangle turns into a Shakespearean body, providing abundant fodder for Dylan fans searching for hidden symbols and meanings. Taken as sound or acoustic sculpture, the songs take the listener through a journey on the roads of American popular music.
Best track: Pay In Blood
Worst track: Long & Wasted Years
David Byrne & St Vincent — Love
This Giant (4AD)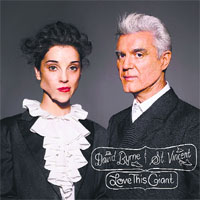 On Love This Giant, Talking Head's David Byrne and St. Vincent's Annie Clark combine their clever and skillful musical styles that breathe a purely aesthetic vibe. What makes the collaboration so incredible is that each has a veiled presence, a beautiful complement to the other's song. "Who is an honest man?" Annie wonders in the album's breezy opener, Who, before David adds, "Who's this inside of me?" It's a reframing of the disquiet Byrne famously voiced in Once in a Lifetime, and he channels it again in the burbling I Should Watch TV. On Ice Age, the most St. Vincent-esque number on Giant, Annie's slicing guitar lines and ethereal vocals are more palpable than ever, accompanied by the brass and bass on it. Tracks like I Am an Ape and Outside Of Space and Time bear very little of Annie's lyrical footprint and attention to detail, which makes those songs a little weightless. Riding a stomping beat, Lightning explores the sinister side of uncontrollable forces, with her wailing anxiously, "If I should wake up and find my home's in half? / Who did it?/ Oh nature, I hope you have a laugh."
The playful Dinner for Two, with its majestic opening horns and denial to settle into something calm, possesses energy Byrne hasn't displayed in a while. As Annie's rhythm-based guitar play lays a strong foundation for the album, Byrne's soulful touch gives it a natural, grounded feel that's amplified by the deep timbre of the bold horn arrangement.
Best track: Dinner for Two
Worst track: The One Who Broke Your Heart
Rating: hhh
Richard Hawley — Standing at the
Sky's Edge (Mute)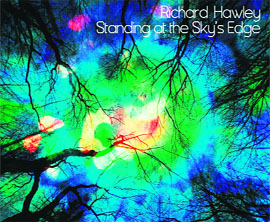 Richard Hawley's sixth studio album, Standing at the Sky's Edge, sees him ditch his heavily orchestrated setting, in favour of a sound that's darker, frayed and riff-heavy. Unlike his previous works, the album calls upon Hawley to bring his primary instrument, the electric guitar, to centre stage. Hawley describes the collection as his angry and political album, and this switch to harder-edged lyrical themes is reflected in the music. Opener She Brings the Sunlight sets the pace, with slow, dense layers of guitars, electric sitar and Eastern-flavoured strings, as Hawley pays tribute to his beloved in his deep baritone. The title track might primarily appear to be a tale of three particularly downcast characters from Hawley's Sheffield home, but it could relate to anyone pushed to the bounds of their particular world. Tracks such as Down in the Woods mark a welcome, heady wave away from Hawley's recent albums. The album has some of the old Hawley magic in the form of The Wood Collier's Grave, with its Ennio Morricone guitar and swampy synths, and the relatively understated pop tune Seek It, a straight forward proclamation of devotion by a poor lover. The swirling vortex at the heart of Time Will Bring You Winter and Leave Your Body Behind You may well leave you gasping for breath. The album is a great listen, and only continues to improve with further absorption.
Best track: She Brings the Sunlight
Worst track: Before
Rating: ***
TOP 10 Singles
One More Night
Maroon 5 (CU)
Gangnam Style
PSY (CU)
Some Nights Fun
(NM)
We Are Never Ever Getting Back
Taylor Swift (FD)
Whistle
Flo Rida (FD)
As Long As You Love Me
Justin Bieber feat Big Sean (NM)
Good Time
Owl City & Carly Rae Jepsen (CU)
Don't Wake Me
Up Chris Brown (NE)
Too Close
Alex Clare (FD)
Mercy
Kanye West, Big Sean, Pusha T, 2 Chainz (CU)
Legend: (CU): Climbing Up (FD): Falling Down (NM): Non-mover (NE): New Entry