BLING IT ON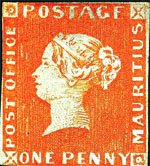 STAMP OF HISTORY
It has left an indelible stamp in the history of philately. Issued by the Governor of Mauritius in 1857, it was the first colonial stamp in the world. It is the rarest of rare flawed stamp as the designer incorrectly printed the word 'Post Office' instead of 'Post Paid,' which is why it has been a collectors' delight since over a century and a half. Of the 200 produced, only a handful remain and are put up for auction time and again. So if you have cash to burn you can stamp your authority at the next auction.
Last auctioned for $3.8 million (Rs 20.90 crore)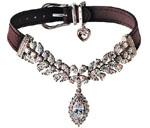 DIAMONDS FOR YOUR BEST FRIEND
These diamonds have literally gone to the dogs. La Jeune Tulipe, an American dog accessories company has brought out an all-diamond dog collar that will put your furry friend in a league of his own. The exquisite dog collar is adorned with 1.52-carat marquise-cut diamond blooms. The pear-shaped, intricately arranged diamonds have all been handcrafted and engraved with extreme precision. Of course, once you buy this collar the next thing you'll have to buy is a high-value insurance policy for the collar and your dog.
Price: $150,000 (Rs 82.50 lakh)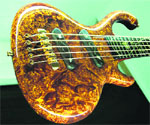 MUSICAL MASTERPIECE
For the guitar geek this is music to the ears. German guitar- manufacturing giant Jens Ritter's latest is a masterpiece in wood, diamonds and gold. The Ritter Royal Flora Aurum, as it's called, has a body carved from a rare, solid piece of maple while the nut is carved from—believe it or not — 10,000-year-old ivory. The fingerboard is decorated with a floral inlay pattern made of 24-karat gold. There's even a flawless black diamond (3.3 carats) set in platinum which decorates each leaf pattern. Even the bridge and tuner buttons are cast in gold. The golden knobs on this luxurious bass hold an additional embellishment—they're both topped with diamonds. Nobody should mind the cost. Such babies are pricey.
Price: $ 100,000 (Rs 55 lakh)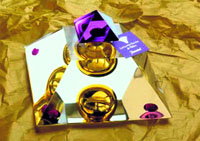 SMELL THE CRYSTAL!
The company is known for making some of the world's most exquisite decanters and crystal-encrusted bottles for spirits and perfumes. Baccarat has now stepped into the world of perfumes. Like its exquisite decanters, its perfume called Les Larmes Sacrées de Thebes is one of a kind and comes in a crystal bottle in the shape of a pyramid. It is giving stiff competition to some of the best perfumes like Caron's Poivre, Ralph Laurent's Perfume Notorious and Chanel No. 5. The perfume evokes ancient Middle Eastern essences like frankincense and Myrrh. Little wonder then that it comes in a pyramid-shaped bottle and its whiff will transport you to the land of deserts and mirages.
Price: $6,800 (Rs 3.74 lakh)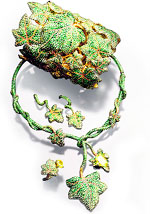 CROWNING JEWELLERY
The 175-year-old Swiss luxury watch maker Jaeger has come out with a jewellery set that is guaranteed to dazzle the wealthiest of the wealthy. The Parure extraordinaire Le Lierre, is a set comprising a cuff-watch, a necklace, a pair of earrings and a ring. The company is calling it an exceptional work of art. Which it is considering it is made of 14,000 precious stones of approximatively 160 carats and two flawless yellow diamonds – a 5.19-carat oval diamond on the necklace and a 2.32-carat oval diamond on the ring. Let nothing stop you from indulging yourself.
Price: $ 4.3 million (Rs 23.65 crore)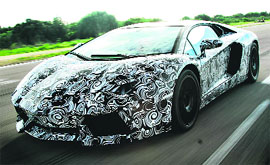 TAKE OFF IN THIS CAR
Italian luxury auto maker Lamborghini has launched its 700-hp Aventador LP700-4 which uses the same advanced materials as in the 787 Boeing Dreamliner. This is the company's most powerful car ever which has a carbon fibre body, is fitted with a V12 engine and can go from 0–100 kmph in 2.9 seconds. The two-door two-seater racer is two generations ahead of all other cars and uses Formula-One styled suspension to give it that added power and road grab. So get ready for the time of your life when you sit behind the wheel of the car named after the most courageous champion bull to ever enter the Italian arena.
Price: $370,000 (Rs 2.35 crore)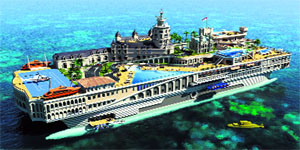 BILLIONAIRE'S YACHT
It's a concept yacht being built for the uber rich. Called Streets of Monaco, it is being modelled after Europe's richest principality which is a haven for some of the world's wealthiest billionaires. On the top deck it has the replica of Monaco's iconic Monte Carlo casino. It also has to-scale models of Monaco's Hotel de Paris, Cafe de Paris, La Rascasse, and Loews Hotel, as well as a fully functional go-kart circuit based on the Monaco Grand Prix race track. The interior design and furnishings are truly one of a kind. It has twin generators, stabilisers, bow-and-stern thrusters and electronics that include a night-vision camera. And not to forget a real submarine and a helipad! Want to pre-book it? You need to be a billionaire many times over.
Price: $1 billion (Rs 5,500 crore)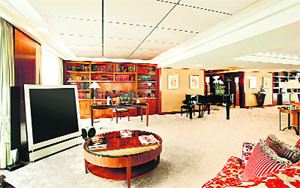 ROYAL SUITE
What do Bill Clinton, Mikhail Gorbachov and Michael Jackson have in common? They have all stayed in this suite while visiting Geneva in Switzerland. The royal suite occupies the entire top floor of the President Wilson Hotel. It has 12 rooms with 12 bathrooms and is replete with multiple bars, numerous TVs, walk-in closets, a lounge with billiard table and a library with expensive art collections and also private gyms, spas and a private elevator. You can enjoy the incredible view of Lake Geneva, the Alps and Mont Blanc from its windows. One of the most expensive suites in the world, it guarantees you a kingly vacation.
Price: $65,000 per night (Rs 35.75 lakh per night)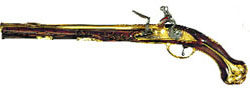 BANG FOR YOUR BUCKS
It is going to be one blast of an auction. London auction house Bonham's will oversee the auction of a magnificent and exceptionally rare pair of cased silver Flintlock holster pistols, that was produced almost two-and- a-half centuries ago in 1768. The pistols were designed by one of 18th century Britain's greatest gunsmiths, Joseph Heylin. These are unique as they have gold barrels, mounts and locks. They are also highly decorated, and the combination makes them extremely attractive to collectors. So go ahead take a shot at the pair.
Expected to be auctioned for $95,000 (Rs 52.25 lakh)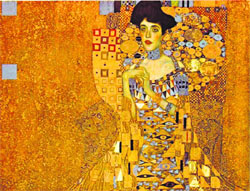 ART OF MAKING A FORTUNE
It's official now. The world's costliest painter is Austrian Gustav Klimt whose Portrait of Adele Bloch-Bleur has been bought by the New York's Neue Galerie. It has beaten the earlier records held by Vincent Van Gogh, Pablo Picasso and Peter Paul Rubens. The painting that was stolen by the Nazis during World War ll was returned to Austria by a court intervention and sold off recently.
Price: $135 million (Rs 550 crore)
CLICK INTO THE PAST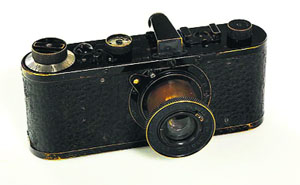 The world may have gone digital and the art of clicking pictures and developing them in dark rooms may be a thing of the past. But those passionate about photography still savour the click of the old fashioned film roll camera. And one of the most sought after is the Leica O Series Nr. 107. Such is the demand for this camera from photography aficionados that it can only be procured from international auctions. But then to lay your hands on one of the known 25 pieces still in existence you must be more than a photographer — you have to be among the richest people in the world.
Price: Last auctioned Price $1.9 million (Rs 10.45 crore)
CHEERS TO THIS HEADTURNER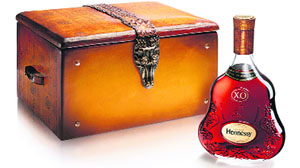 For almost two and a half centuries, Hennessy has been the Grand Emperor of cognacs. The popularity of the iconic French brand can be gauged from the fact that it meets over 40 per cent of the world's cognac demand. The hallmark of the company is innovation and the latest entrant, Hennessy XO Mathusalem is a connoisseur's ultimate delight. The minted edition is of royal heritage, this ultra-fine grade of cognac and comes in a six-litre hand-blown crystal decanter encased in a Shoemaker Berluti leather trunk. The packaging and the intricately chiselled decanter are complete head-turners and are sure to set the mood for the most romantic evening.
Price: $25,000 per bottle (Rs 13.75 lakh)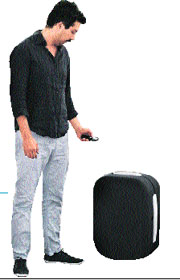 HANDS-FREE SUITCASE
Tired of lugging your strollers in and out of airports. Now help is at hand. This hands-free luggage will follow you wherever you go. Called Hop, the prototype connects to a Bluetooth signal from your mobile and rolls after you. If the signal is lost, the suitcase locks itself securely so that no one can take it away. It also makes a call on the mobile to alert you. Designed by Rodrigo Garcia Gonzalez, the case is ready to hit the market and will not just be a boon for frequent travellers but a boon for differently abled travellers as well.
Expected to cost around $160 (Rs 8,800)