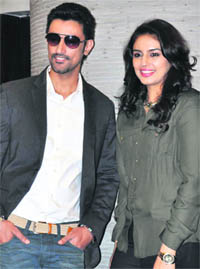 Perfect recipe for success
Something he does more often these days is smile; showing his neat dimples, which most of the times are hidden under the short beard. With that shaved and sans the long curly locks, actor Kunal Kapoor is ready to take his position in the kitchen! The ingredients are laid, the batter is prepared; all he needs is a pretty hand to stir the dish. Tip-toes Huma Qureshi is in her high heels and together they whip up Luv Shuv Tey Chicken Khurana. In Chandigarh for the promotion of the soon-to-be released movie, this new pair of Bollywood spells out its recipe!




movie magic: (L-R)Huma Qureshi and Kunal Kapoor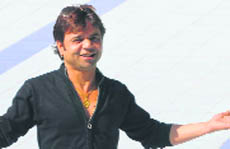 Act by Act
Proud of his roots, this talented guy from Shahjahanpur, Uttar Pradesh, has come a long way. Rajpal Yadav, an actor who has given brilliant performances in comic, serious, negative as well as lead roles, is ready with his dream project – Ata, Pata, Lapata. In Chandigarh on Monday, to promote his film that releases this Friday, Rajpal opens his heart to us.
screen shot: Rajpal Yadav

Spiced up!
Over a slice of a thin crust pizza and one of Tomoto Bruschetta, the subject of conversation can't be more appropriate than what makes Italian cuisine world famous, more so when the other party is a celebrated Italian chef Bill Marchetti.




DISH DASH: Bill Marchetti

STAR TRACK
Kelly Brook becomes defensive
Actress Kelly Brook has come out in defence of her decision to strip for a risqué revue show, insisting burlesque is an 'art form' and features nudity in a 'beautiful way'.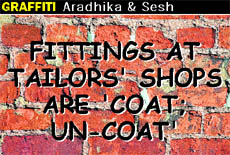 Is Mila Kunis expecting?


Leading the show


No hurry!


Italian wedding for Simpson?


Chris Brown is just a friend: Scherzinger


Birthday gift


A note of thanks


Second time lucky
chatter box
Oz Master Chef judge loves Jalebis
The mouthwatering sweet and succulent jalebi has found an ardent admirer in George Calombaris, chef judge at the cooking reality show Master Chef, that has acquired immense popularity in India.




A noble deed


Sister act


Off to Bollywood


My sons think I'm a superhero: Britney


It's about changing times