Sweet Dreams
Pushpesh Pant
Every zone of taste in India has its own signature sweet and we are lucky to have a vast and varied range from different regions available to tickle our sweet tooth. A look at the amazing array of desi mithai


The festive season is the time to say: "Kucch meetha ho jaye! Let us get ready to tickle our tastebuds with prathaman in Kerala, and payasam in Tamil Nadu, Mysore paak in Karnataka, khubani ka meetha in Hyderabad, laddoo and ghevar in Rajasthan, patisa and gajrela in the Punjab, shahi tukra in Awadh and malaiyo in Banaras, chhenapud in Orissa and rosogulla and its brood, along with sondesh, in Bengal
Sugar Substitutes
Those who have, to put it mildly, a sugar problem shouldn't despair. There is a whole range of natural and artificial sweeteners that can substitute for sugar. Consult your doctor and prepare sugar-free mithai at home. The main thing is to count the total calories consumed per serving and throughout the day. Remember, everything we eat ultimately is converted into glucose! The good news is that once you are denied sugar, even a miniscule amount registers its presence dramatically on the palate. You can't imagine how great even a grain of sugar or a drop of honey tastes after a long separation. On our part, we prefer tickling our sweet tooth with incorporation of fresh and dried fruit in mishthann. Stewed, appropriately spiced pears, peaches and apples can put to shame most syrup-dripping health hazards.
Meetha and mithai derive from the Sanskrit mishthann — sweet food. Humankind has survived for millennia on nature's sweet bounty – ripened fruit and honey since much before the invention of any language. Pre-historic paintings in Bhimbhetka stone cave shelters near Bhopal chronicle hunts, fruit-collecting expeditions and beehive raids. With slow passage of time, man mastered the science of agriculture and art of making sugar. It was not long before grains, milk, fruits and sugar were paired and myriad sweets were created to everyone's delight. One can imagine how to celebrate glad tidings our Neanderthal ancestors used sign language to say, "Kucch meetha ho jaye!"
Sweets are offered to deities in ritual worship, formal meals either begin or end with a "sweet bite. "Sweet" has become a metaphor for all the nicest things — sweet smile, sweet voice, sweet dreams. Even bitter medicinal pill becomes palatable when sugar coated.
Sugarcane is, we are told, native to India and has travelled the world over from the subcontinent. Indeed, Megasthenes, the Greek envoy to the court of Mauryan Emperor Chandragupta, mentions "bamboos filled with honey" that Indians sucked! We digress.
Regional diversity
Nowadays such is the domination of 'Bengali'(mostly chhena-based) mishti that we have all but forgotten the dazzling diversity of Indian sweets. Don't get us wrong, we love Bengali sweets but that is a different universe encompassing many a Milky Way. The foreign food writers have been hasty in concluding that the repertoire is confined to dairy-based mithai – kheer, phirni, kalakand, rasgulla, rabrhi et al. How easily are our beloved jalebi, imarti, balushahi, and motichoor ke laddoo consigned to oblivion. Exotica like the egg yolk-based muttamala – string of golden pearls — from Kerala and the people's favourite maua, puffed rice bound together by a thin film of molten natun gur — from Joynagar —also are denied their due.


Sweet of the state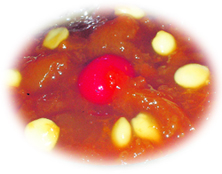 Andhra Pradesh
Khubani ka meetha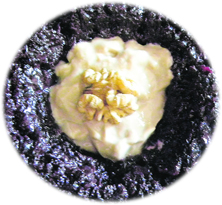 West Bengal
Mishti doi fusion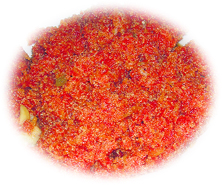 Punjab
Gajar ka halwa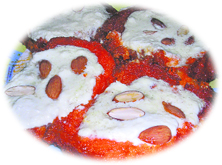 Awadh
Shahi tukra

Uttar Pradesh
Shahi rabri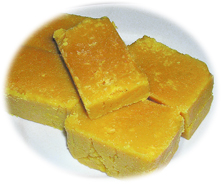 Karnataka
Mysore paak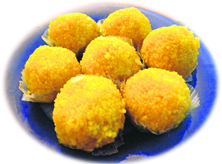 Rajasthan
Motichoor ke ladoo
It wouldn't be wrong to suggest that nearly every "zone of taste" in India (not states organised futilely on linguistic basis) has its own signature sweet — Prathaman in Kerala, and payasam in Tamil Nadu, Mysore paak in Karnataka, khubani ka meetha in Hyderabad, laddoo and ghevar in Rajasthan, patisa and gajrela in the Punjab, shahi tukra in Awadh and malaiyo in Banaras, chhenapud in Orissa and rosogulla and its brood, along with sondesh, in Bengal. Jalebi, gulab jamun and kulfi (created to beat the heat that distressed Mughal-e-Azam Akbar) — have a pan-Indian presence. And how can one forget nimish, literally translated as a blink, one-eighth of a second, the frothy foam of chilled milk in a clay cup that also goes by the name of daulat ki chaat?
Of halwa and kheer
Halwa, is believed to have been "brought" to India by the Arabs but who can deny that we Indians have transformed it beyond recognition. It is prepared with suji, atta, gajar, seb, khajur, anda, badam, khus khus and akhrot; you name it we have it here. In southern India, kesari is the name given to suji halwa and karah parshad is arguably the most sublime attey ka halwa. Sohan halwa, once synonymous with Delhi, came in the form of a large round toffee akin to lockjaws and multi- hued chewy Karachi halwa was quite a rage in the early 1950s. Jauzi halawa sohan, prepared with samnak (wheat germ) in Lucknow, was an Awadh specialty. Legend has it unless the dewdrops rained on a moonlit night on the samnak used in this halwa, it didn't acquire the right taste. It is ironical that the word that is used for the professional sweet maker, halwai, is seldom used for a person tracing even distant Arab ancestry. The specialised trade is almost exclusively a Hindu preserve.
Kheer too is encountered in many an avatar — milk is almost incidental. Ganne ke ras ki, phalon ki, lauki ki, sakarkandi ki, lehsun ki, sevion ki, makhane ki, gulab ki and we haven't even scratched the surface. It is also called parmanna –supreme food— and is prepared on all auspicious occasions. Hindu God Vishnu, according to myths, reposes with his consort Mahalaxmi on a bed provided by Sheshnag, the celestial serpent, on kshirsagar — an ocean of kheer. Diwali is the festival when kheer is ritually prepared at most Hindu homes. Phirni is a charming variation on this theme and is prepared with powdered rice and set in small shallow clay pots. At its best, it is lighter than any soufflé and leaves you yearning for more. Rabrhi lacchedar from Vrindavan or khurchan from Hathras are to condensed milk what vintage wine is to foul synthetic vinegar.
Desi pastry
During Holi the prescribed sweet is gujiya. To turn out this perfect desi stuffed pastry, one has to have dexterous fingers. The gujiya should be dainty, with a thin crust "enveloping" the filling ——a mix of mawa, grated coconut and a hint of suji enriched with chironji seeds —not too sweet, not too ostentatiously rich yet aromatic and refreshing. It requires considerable patience to deep-fry the gujiya on very low flame. Some like to glaze them by dipping in syrup. Lavang latika and Chandrakala are its eastern and southern cousins.
Sevian, vermicelli, is relished greatly during Eid, when it is devoured in large quantities both as kheer and in dry crisply fried form. Thin slivers of almond and pistachio are drizzled all over and the dish is redolent with saffron and cardamom. The challenge is to keep the fine strands separate and avoid making the stuff cloyingly sweet.
Gulab Jamun — hot or at room temperature — is irresistible as dessert topped with ice cream or laced in trendy fusion fixated eateries with chocolate sauce. Once petite, nowadays it often makes a loud jumbo-sized appearance packed with assorted goodies and we have once meekly watched as the poor thing was flambed in Brandy before it was served.
Good old dahi has never had to push itself in the market place as fruity, frozen dessert till the upstarts from foreign shores arrived. In Maharashtra, shrikhand is traditionally accorded the same pride of place that is reserved for mishti doi in Bengal. Bhappe doi offers a lighter, healthier option.
Sterling silver-draped shahi tukra is now prepared with a piece of bread but legend has it that the original recipe prescribes balai ka tukra – a half-inch thick roundel created by delicately layering one layer of clotted cream over another and deep frying it to the colour of burnished gold, while ensuring that the inside remains soft. This was for very special occasions. Zarda sufficed for normal rejoicing. There are far more complex versions of sweet pulav-muzafars and muthanjans but the real test remains the zarda. A momentary lapse in the kitchen can result in a gooey inedible mess. Well prepared, it requires no embellishments. Bundi continues to be popular but few insist on the motichoor mini pearls to be only tinted with kesar and not overloaded with raisins and nuts. That is the domain of the Bengali darbesh. It's a great pity that the present generation remains strangers to the joys of more rustic laddoos like methi and gond. Once prepared at home as seasonal delights, they are on the verge of extinction.
Burfee, once immensely popular, has yielded its place to gift-wrapped kaju-pista rolls and dried fruits- and-nuts based chikki. Badam ki jaali — a marzipan like confection — used to be lovingly crafted in Hyderabad till some time back for special guests and had a long shelf life. Kaju ki katali survives as a dainty mutant of burfee but the nobler and prohibitively expensive piste ki launj has all but become extinct — a casualty to spiralling prices or dyeing skills?
We owe it to ourselves and future generations to preserve this sweet legacy. When the festive season is around or there is a reason for celebration. So eat and share swadeshi mishthanna.