Television
Iconic inventions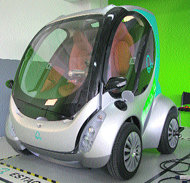 Electric car Hiriko can turn on its own axis and fold in on itself

Discovery Channel's new series How we invented the world, which premieres on November 5 at 8 pm and will air from Monday to Friday for two consecutive weeks, explores the most iconic inventions and breakthroughs of the modern age using state-of-the-art filming techniques and cinematic computer-generated imagery (CGI) along with celebrity and expert interviews. Examining four great inventions that define and continuously shape the modern world — cellphones, cars, planes, and skyscrapers, the show celebrates the people, processes, ideas and eureka moments that have led to their development. From iconic architectural wonders like Singapore's Marina Bay Sands and the International Commerce Centre in Hong Kong to the world's very first car tyre, from the black box inside every plane to the cell phone inside every pocket, the series showcases the minds behind the innovations that have shaped our lives in unimaginable and unanticipated ways, and highlights stories of human ingenuity, extraordinary connections, unprecedented experimentation, and jaw-dropping events that have shaped the world as we know it.
Real fairytale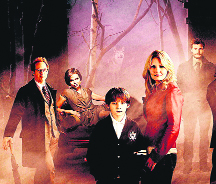 Watch real-life fantasy in Once Upon A Time

This is a fantasy woven into fiction. Once Upon A Time on Saturday and Sunday at 10 p.m. on Star World is a popular fairy tale in a modern setting. An evil witch interrupts Snow White and Prince Charming's wedding. She curses everybody so that no one, apart from her, can have a happy ending. The characters, then, find themselves in the real world with no memories of where they came from. Their only hope lies with Emma Swan, who was transported from the fairy tale world before she could be cursed. As such, she is the only person who can break the curse and restore the characters' lost memories, aided by her son, Henry, who has a book of fairy tales that holds the key to ending the curse. Thus Snow White, Emma Swan and the Evil Queen are at the heart of the story. The conflict between Emma and the Evil Queen is the driving narrative force. From the creators of Lost, this is a riveting fairytale that comes in real life.
Golden journey
One beauty queen has replaced another. Last year, Lisa Ray travelled to different Indian cities famous for their association with gold and precious gems. This year, it is the 2003 Miss India, Nikita Anand, who launches the all-new season of Oh My Gold, the guide to India's most exquisite jewellery, every Monday at 9 p.m. on TLC. The new season showcases the sheer diversity and wealth of Indian jewellery's cultural heritage. Nikita meets leading designers for an understanding of new creations, materials and the inspiration behind the modern interpretation of Indian ornamentation. The all-new season explores the wealth of jewellery in Kolkata, Chennai, Thiruvananthapuram and Pune. So, get set for another golden ride. — NF
Nikita Anand in the all new-season of Oh My Gold