Let loose this weekend

So the festivities fall on a Tuesday; we are guessing that you'll shoot a sick leave a day before and connect the right dots on the calendar. Voila, that's a three-day weekend! No one can spend seventy-two hours bursting crackers and distributing sweets! If you are not the gifting and greeting types, there's a lot of help and a list of activities, coming all the way.
Eat, love, pray & shop
It's Diwali weekend and every store worth its name is out to tempt you. From chocolates to furniture, from jewellery to home décor…go on bag some deals and splurge.
Ode to childhood
The mother is cooking in the kitchen, while the father is washing the car. The little girl is pretty and pink, while the little boy is all blues and naughty.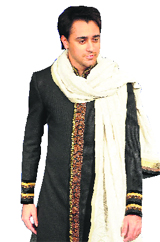 It's a man's world
The Indian fashion industry started on a very amusing note. It was dominated by male fashion designers who tailored clothes only for women. The equation changed gradually. Women moved out of their boutiques, shared the bigger platform. Men's wear — with some concerted efforts from Raghavendra Rathore and the likes and then a full-fledged fashion week dedicated to the segment — gained prominence as well. While Van Heusen Men's Fashion Week spells trend even for the festive season, retail stores too contribute in their own way. Here is all that will make men look dapper this season.


Imran Khan
Cracking time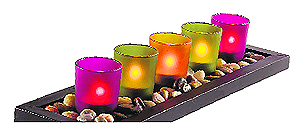 Pull that couch out from the living area, tuck away those expensive bohemia glass pieces, create a seating space on the floor and some resting cushions…bring in some crunchy munchy snacks, cola or drinks, and a bunch of good friends…now the scene is for the Divali party at home is all set!
Master Chef
Wrap and roll
Card games, Diwali shopping and visiting friends armed with gifts isn't exactly "rock 'n' roll" time but wraps and rolls can make a quick easy meal during such hectic days! You may not choose to cook from scratch if you have leftovers in the fridge.
star track
Fun, fearless female
Shekhar for sequel
Smashing line-up for
Katrina loves Kolkata
More to come
Kunal Kohli slams Ayushmann Khurana
No comments!
Deol DEAL
Punjab connect
Friendly help
CHATTER BOX
On the spot