tax tips
Legalities of surrendering share in property
S. C. Vasudeva ...
Q. Kindly clarify:
What are the legal formalities for surrendering one's share in ancestral, joint family and in father's self earned properties?
Can such surrendering be withdrawn? If so, when and how? — shankar prasand
A. In case of joint family property, the partition can always be in unequal shares, and therefore, while executing a deed of partition it is possible to exclude any of the co-parceners who are entitled to seek a partition of the joint Hindu family property. There should not be any necessity for any Relinquishment Deed for such cases.
However, in case a person is interested to execute a deed for relinquishing his share in the joint family property, he can do so by executing a Relinquishment Deed. Such a deed can also be executed for relinquishing a share in father's self-acquired property. Further such a deed will have to be registered with the Sub-Registrar.
The relinquishment deed can be withdrawn in case the same has not been given effect to. A Revocation Deed may have to be prepared for the withdrawal of such a deed.
Help in calculating capital gain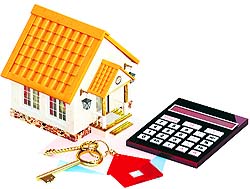 Q. I am a senior citizen and am drawing a pension of Rs 52,000 (per year). I sold a plot for Rs 21,00,000 in April, 2012, which my late husband had purchased for Rs 44,000 in 1995. I got 2/3rd share of this plot amounting to Rs 14,00,000. My queries are as under:
What will be the capital gain in this case?
What will be my tax liability for the year? — savita devi
A. Your queries are replied hereunder:
The capital gain arising on the sale of the plot would be a long-term capital gain. On the basis of cost inflation index for the financial year 2012-13, the capital gain would work out at Rs 19,66,591. The 2/3rd thereof would be Rs 13,11,060.

The tax liability on the amount of long-term capital gain would work out at Rs 4,05,118. The 2/3rd, therefore, would work out at Rs 2,70,078. You will be liable to pay the above amount of tax.
Should GPA by NRI be registered in India?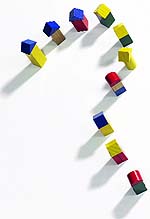 Q. My brother is a US citizen. He owns ancestral property in India. He gave me GPA, (general power of attorney) duly signed and stamped by Notary, USA, to sell this property. Do I have to register this GPA (of a foreign national) in India? If so, then under what Section. Kindly clarify. — vijay paul
A. In accordance with the provisions of Section 32 of the Registration Act 1908, every document to be registered under the aforesaid Act shall be presented at the Property Registration Office by a person executing the document or by the representative or agent of such person, representative or assign duly authorised by power of attorney executed or authenticated in the manner stated in the said Act. Section 33 of the aforesaid Act provides that in case a person does not live in India a power of attorney should be attested by the Notary Public or any Court, Judge, Magistrate, Indian Council or Vice-Council or representative of the Central Government.
As the power of attorney received by you is duly signed and stamped by Notary Public in USA, it should be sufficient for the purposes of representing your brother for executing a sale deed of the property owned by him. I may add that the authorities in India are very conservative and insist that a power of attorney executed outside India should also be registered in India.
Tax liability on compensation amount
Q. I was allotted a plot by the Haryana Urban Development Authority. An amount of Rs 5,28,000 was paid in five installments between March 31, 2005 to September 30, 2006. In addition I had to pay Rs 80,731 extra as demarcation and service charges in February,2012.
Recently the same plot has been acquired by the state government for development and a compensation of Rs 30,00,000 has been paid to me. Kindly let me know about my tax liability on this amount? — Raghav
A.You have not indicated the date on which the possession of the plot was given to you by HUDA. Presuming that the possession was given to you in the year 2006-07 the indexed cost would work out at Rs 8,66,775. After taking into account the demarcation and services charges of Rs 80,731, the long term capital gain would work out at Rs 20,52,494. The tax thereon would work out at Rs 4,22,814 @ 20.6 (20% + education cess of 3% thereon).
Can a tenant refuse to vacate house?
Q. Kindly advise me on the following issues related to my different properties:
After selling a residential property, can I invest one part of the capital gains on construction of my house within one year and invest the balance amount of capital gain in NHAI bonds in the same year to avoid paying any capital gains tax?
If I own two residential units, and live in one unit and give the other on rent, will I lose in the court if I ask the tenant to vacate my unit and he doesn't agree? What chances do I have of getting it vacated? — shakunt bansal
A. Your queries are replied hereunder:
It is possible for you to invest a part of the capital gain towards the construction of a new residential house and invest the balance amount in NHAI bonds. The provisions of Section 54 of the Income-Tax Act allow a period of three years after the sale in which the construction of a residential house should be completed. Any action on the above lines would enable you to save the tax on the capital gain arising on the sale of a residential house. This reply is based on the assumption that the amount of capital gain arising to you is a long-term capital gain i.e. the residential house intended to be sold has been held by you for a period of three years or more.
The particulars given by you with regard to the rented property are not complete. You have not indicated whether the lease deed in respect of rented property had been executed for a fixed period and that the same had been registered with the Sub-Registrar. In case this procedure has been followed it may not be difficult to get house vacated even if you are living in your own house. In case it is a month to month tenancy, the legal position will be different. In any case, it would be appropriate to consult a lawyer on this issue as the proceedings for vacation of the house will have to be taken up in the court of law.
Can I re-invest part of sale proceeds in another property?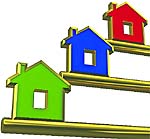 Q. I would like to thank you, for replying to my query in November 11 issue. However, could you please also advise me on the latter part of my query i.e: Please advise status of the money returned? Can I re-invest part in another residential property? — sanjeev
A. In case you decide not to buy the residential flat from the builder and he has agreed to refund the amount paid by you, the capital gain on the balance amount of Rs 2.50 crore would be payable in the year in which the period of three years expire. You can invest the amount of Rs 2.50 crore towards the purchase of another property but as stated hereinabove the amount of capital gain not brought to tax in the earlier years would become taxable in the year in which the period of three years expire.
Capital gains tax issue for partnership firms
Q. We are going to sell a part of the land of our firm this month. This firm has been a family partnership since 1978. One of the partners has purchased another factory in different name with other partners (not partners in original firm, but same family) in March this year.
Our query is whether one partner who bought another factory can claim exemption in capital gains tax for the consideration coming in her account according to her share in original partnership firm or not. Is their any other way to avoid capital gains tax in partnership firms. — ajay
A. The facts as evident from the query are that a partnership firm say 'A' is selling land and long-term capital gain is likely to arise on such sale. One of the partners of the firm say 'B' has purchased a factory building in the name of another firm wherein he is a partner. The issue raised in the query is as to whether 'B' can claim the exemption in respect of his share of long-term capital gain by claiming his share of investment towards the purchase of factory. In this regard it should be noted that the capital gain has arisen to the firm. A firm is a separate taxable entity under the provisions of the Income-Tax Act 1961. No capital gain has accrued in the hands of 'B'. 'B' has not made any investment of capital gain towards the purchase of a residential house. There is thus no question of any exemption allowable to 'B'.
There is no provision in the Act whereby 'B' can seek any exemption from taxability of his/her share of capital gain as the capital gain has accrued to the firm. As a matter of fact, no capital gain is taxable in the hands of 'B' as the firm 'A' is liable to pay tax and he or she as a partner in the firm is entitled to a share in the net gain.
The only way possible to save tax for Firm 'A' is to utilise the amount of capital gain arising on the sale of land by investing the same in bonds of NHAI or Rural Electrification Corp. Ltd. within six months of the date of sale of land.