music zone
Saurabh & Gaurav
Cat Power ó Sun
Matador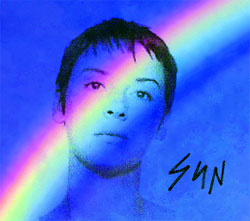 Seventeen years after Chan Marshallís debut as Cat Power, and six years after her most recent album of original material, comes Sun, her ninth album. Recorded over five years in three different locations, including at a studio in her former Malibu home, Sun is a modern record, featuring electronics, drum machines, and grand synthesiser noise that projects with a confident abrasion. The album opens with Cherokee, a song that can be interpreted and applied to many of Chanís more trying experiences during her life, as she sings: "I never knew love like this/ wind, moon, the earth and sky/ I never knew pain like this/ where everything dies." Silent Machine recalls solid mid-1970s rock and Manhattan is a luminous anthem to a wandererís life. Chan performed and produced the album herself and it certainly feels like sheís in control. Nothing but Time is the finest track here, and captures all of her musical elements in the best light. Thereís a lightness and honesty in these compositions despite their often busy arrangements. Even the rawest track, Always on My Own, features a positive note, "I want to live my way of living". Marshallís mellow, bluesy voice is as enticing as ever, and in places, she delivers her immensely rhythmic lyrics in a casually spitfire way, like on the drums-driven lead single Ruin. The collection proves that sheís still capable of impressing through the casual ease with which she seems to smoothly spin wildly imaginative and memorable songs from thin air.
Best track: Nothing but Time
Worst track: Human Being
Matthew Dear ó Beams
Ghostly International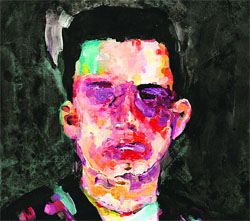 Songwriter, guitarist, keyboardist, DJ, producer and all-round electronic auteur New York City-based Matthew Dear has been making incredible inventive dance music for more than a decade. Recorded in his home studio in New York, Beams aims to represent a far brighter creation than 2010ís melancholic Black City. On his fifth album, Dear undertakes the most striking and significant transformation of all: mixing high art with deeply personal revelations, finding a way to express a more unified self after years of playing commercial music. Talking Heads-like grooves run through Up & Out, the song perhaps being something of a tribute to Dearís idol, David Byrne. Also delightfully strange, Get the Rhyme Right centers around a famished radio dial on the hunt for a clear frequency, growing loopier with heightened starvation. Lyrically, Dear has opened up slightly with more personal subject matter, especially on lead single Her Fantasy, which is one of the few tracks to retain that dance music beat. As the album advances, the relentless dance floor pulse drops slightly and the recordís emotive heart is revealed. The outright gorgeous and uplifting track, Do the Right Thing is, perhaps, the purest and most honest piece of music Dear has released. While the record has some club-ready tracks, Earthforms thrives on its dark, Joy Division-style bass lines that make the record memorable.
Best track: Her Fantasy
Worst track: Overtime
Rating ***
Grizzly Bear ó Shields
Warp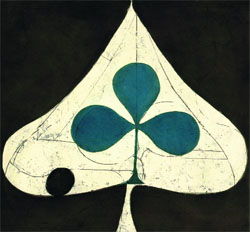 After making its name with the meticulous, harmonious indie-pop on 2009ís Veckatimest, the quartet seems to loosen up with its third outing Shields. Creative instrumental contributions are plentiful, from Chris Bearís delicate and carefully executed drum rolls to Daniel Rossenís chiming guitars and fondness for harmony. The arrangements are rich throughout, and Drosteís partnership with co-bandleader Daniel Rossen hits a high with Adelma. Sun in Your Eyes stretches out past the seven-minute mark, yet never feels tired, fatigued. Gun-Shy is a burst of rustic splendor, with a pointed Stephen Stills guitars and its mystical chorus taken straight out of the seventies counterculture. The bandís lyrics are more mysterious and oblique than ever, and the scraps that listeners get, such as "Cloistered from yourself/ You never even try," from Whatís Wrong, are different idea of relationships that work like extreme birdís-eye view. Half Gate is a heart-wrenching track, built around gentle marching band nourishes, baritone strings, and of course, the quartetís enthralling harmonies. The albumís highlight remains Sun in Your Eyes, a balanced masterpiece in which every note seems carefully planned to play a role in its volatile transformation from sparse piano ballad to triumphant anthem. The arrangements and production of A Simple Answer are full of strange depths and unexpected touches that build to a furious and distorted climax.
Best track: Sun in Your Eyes
Worst track: The Hunt
Rating ***
Bob Mould ó Silver Age
Merge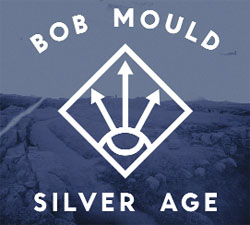 Silver Age, Mouldís ninth solo album and the first since 2009ís Life and Times, continues this journey of the past, embracing the sweltering tunefulness that has distinguished his work since HŁsker DŁís Everything Falls Apart, singing about pain, rage, youth and success. Silver Age isnít only a shift in sound from the more eclectic work of Mouldís last few records, but a shift in mood as well. The trio brings incontrovertible energy to the 10 tracks, whether engaging in steamrolling punk (Keep Believing), mid-tempo rock (Angels Rearrange), 1990s-alt-rock grunge (Steam of Hercules) or power-pop (Star Machine). On Briefest Moment, one of the discís most breathless and infectious tracks, Mould pulls back from the cryptic angst and dives straight for the heartstrings. The soaring single The Descent is even better, making the best use of a classic pop/punk chord progression in eons. From the dreamy, Man on the Moon to the stylish Steam of Hercules to the ominous urgency of Angels Rearrange, Mould just sounds so perfectly at home when howling to the limit. First Time Joy salutes the momentum of new found love with a pensive melody and a tempered vocal that builds in passion as it moves. If thereís one constant in Bob Mouldís career, itís affecting lyricism, and this is also worth noting on Silver Age. "Never too old to contain my rage," he scorns on the title track, reinforcing that age is nothing but a number.
Best track: The Descent
Worst track: Fugue State
Rating **
Top 10 Singles
One More Night Maroon 5 (NM)
Gangnam Style PSY (CU)
Some Nights Fun (NM)
As Long As You Love Me Justin Bieber feat. Big Sean (CU)
We Are Never Ever Getting Back Taylor Swift (FD)
Diamonds Rihanna (NE)
Donít Wake Me Up Chris Brown (CU)
Let Me Love You Ne-Yo (NE)
Lights Ellie Goulding (CU)
Good Time Owl City & Carly Rae Jepsen (NM)
Legend: (CU): Climbing Up (FD): Falling Down (NM): Non-mover (NE): New Entry