Statistics
The world of Data gurus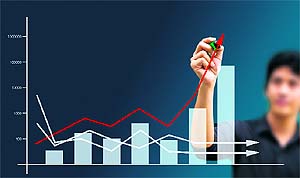 Statistics is among the exciting career options that cut across all sectors and touch a diverse set of problems. Statistics deals with just about everything, from agriculture to zoology. Borrowing from John Tukey, "The best thing about being a statistician is that you get to play in everyone's backyard." Statisticians have been called data detectives and gatekeepers of the scientific method. Problems are rarely clear-cut, and often a part of the challenge is to define the real problem.
smart strategy: coping with demotion
Graceful climbdown
Being asked to move down the corporate ladder is one of the worst nightmares for any professional. Traditionally used to penalise bad performers it is increasingly becoming a trend in the workplace.
Career Hotline


Scope in occupational therapy

What does it take to be a PSO?
testing times: national entrance examination for design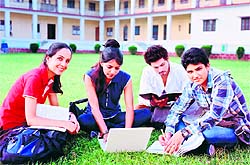 Get set for the design dream
Getting admission to a premiere educational institution is the stuff that students' dreams are made of. Turning that dream into reality, however, requires you to compete with the brightest and the most talented students from across the country (and abroad!). Needless to say, the seats are limited and competition is intense. This is what makes these tests acquire an iconic status.
Tips to prevent 'square eyes'

Save your eyes from tech stress
Looking at a computer, tablet or smartphone screen for longer hours may ruin your eyesight, says experts who have also suggested five tips to prevent it. A recent research by body+soul and OPSM has found nearly 60 per cent of Australians spend up to eight hours a day looking at a screen, News.com.au reported. If you spend a lot of time using a computer, dim lighting can help minimise eyestrain.

Don't let extended use of computer play havoc with your eyesight

different strokes: offshore drilling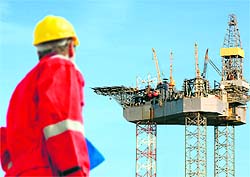 Experience the drilling thrill
The demand for crude oil and natural gas is increasing globally on an unprecedented scale. Due to the finite nature of the resource the importance of exploration and, crucially, offshore drilling technology in enabling the discovery and exploitation of new sources of oil cannot be ignored and consequently qualified and experience personnel within these areas are continually being sought.
CareerCature
sANDEEP jOSHI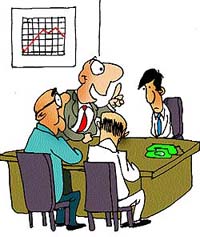 Our employee benevolence initiative entitles you to 0.05 per cent hike in salary for putting in 500 extra hours this year.

field in focus: advertising
Test of skills to sell
Advertising encompasses many facets and activities like creative designing, account management, media planning and research. A career in advertising can take you in several different directions. There are a storehouse of career opportunities for those wanting to enter this field.
Happiness @ work
Gems of ancient wisdom
Benefits of being together
One reason for evil having an upper hand over good is that while the evil ones join forces, the good ones stay aloof from one another.