On a scholarly note
Professor Cheng Lok Chua shares notes on Chinese immigrants to the United States…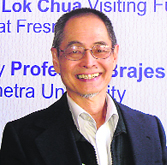 He couldn't have chosen more dominating countries on the global landscape for research purposes, but Professor Cheng Lok Chua laughs off the China versus America debate, the debate that most people love to be a part of. He shares, "Right now, they both are a force to reckon with. Hopefully, over time, they can become partners." In Chandigarh on an invitation by Chandigarh Sahitya Akademi, the senior Fullbright scholar from California State University talks of 'The Chinese American Gold Mountain: An Asian American Version of the American Dream'.
Asian dream: Cheng Lok Chua. Photo: Manoj Mahajan

Best foot forward
In dance, choreographer Marzi Pestonji finds not just his profession and passion but true calling...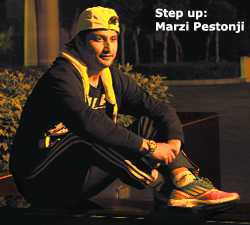 My Hindi…..oh, it is shockingly good. In fact it is getting better by the day. Shockingly better." Choreographer Marzi Pestonji (Master Marzi) is hopeful about chit-chatting in Hindi one day. Until then he talks in a language we all can understand — dance. Chit-chatting with the kids and their parents of Oakridge Inter national school, Marzi doesn't need fancy words to describe what dance means to him. "Dance is everything to me, it is my heart, soul, my prayer, my coca cola," he smiles. Coca cola, this is a new way of describing passion. "Passion is what keeps me going, I can't think of anything else but dance and how to touch the creative core of it."
Pure bliss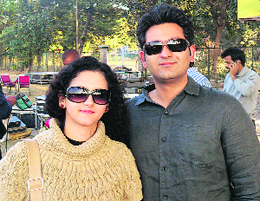 A thought finds words, takes a dip in the river of sounds; rolls on in rhythm, finally finding shape in the form of a track. Left to the two members of the band Stereo Buddha Shubhangi Tewari, vocals, and Siddharth Sharma, electronics and guitar, this is exactly what they describe creating music as! In Chandigrah to perform at Zinc, the band members, who met in London in 2010 while pursuing their respective courses in music, have something for everyone.
Rocking duo: Shubhangi Tewari and Siddharth Sharma

Blog bargain
Vaibhav Sharma, listed by the Forbes magazine as the seventh most influential person in the mobile phone market, enjoys the thrill of blogging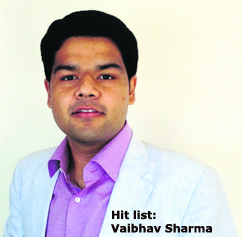 Four years back, when Vaibhav Sharma casually began sharing his knowledge about mobile phones on a website he started, he never thought his word will count so much. He was recently listed by the Forbes magazine as the seventh most influential person in the mobile phone market. This success, however, is the after effect of what he feels is a more significant achievement. His blog, The Handheld Blog, on an average receives an overwhelming 250000 hits a month. From reviewing smartphones, sharing knowledge about various features of a handset to advising people as to what would be the apt choice in a certain budget; he takes care of every mobile related aspect through his blog.
Astro turf
ARIES: Your card can make this a day of enjoyment and opportunity. Personal plans are likely to receive a severe setback. Your child's performance makes you happy. Tarot message: Don't be bullied into accepting situations you dislike.
The year ahead
If your birthday is December 3...
You will make it a successful year on the work front. Chances to catch cold and cough can be seen. Personal life is fine. Better health is going to make you happy. During this phase, expect various problems which will irritate you somewhat. If you are single, you'll have heaps of opportunities to meet someone. It's difficult to communicate with someone who is willfully ignoring you.
Fashion funda
Be original
Fashion designer Salim Asgarally has been contributing to the Indian fashion industry since the past 20 years. His creations are popular in India and abroad, especially in the Middle-East. Though he hasn't been very active on the ramp but that makes him no less popular than other designers. He is loved and wanted by people who understand fashion. Eager to share what fashion has to this season, he has all the tips ready.

Chatter box
On a different note
Actor Sharad Kelkar, who is currently playing a doctor in Kuch Toh Log Kahenge is now anchoring a new crime based show Shaitan – A Criminal Mind as well. "Shaitan is different from other crime shows. What I like about this show is that it goes beyond just what went wrong, but rather attempts to dig deep into the minds of the criminals. We try to find out the underlying causes of their diabolic actions and whether it could have been prevented. The team has trained psychologists on board who research in detail on all the concerned cases," shared Sharad.
Master Chef
Greek odyssey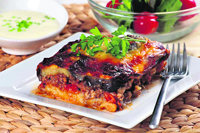 Think Greek and I remember the memorable scene of Anthony Quinn, dancing the "sirtaki" with complete aplomb in 'Zorba the Greek". Say Greek, and I'm salivating for moussaka! It amazes me how a humble brinjal can be dressed to be such a star, and taste so delectable! The regions of Bosnia, Serbia and Herzegovina have been in the news for tragic wars, almost blotting out from our memory-slate that they originally turned out supreme foods fit for a king. A moussaka is essentially a dish of minced-lamb, layered with cooked brinjals and tomatoes with generous helpings of cheese. But a veggie version too, once grilled to perfection can raise several sets of eyebrows! My experiments have led me
Stress buster
Make holidays fun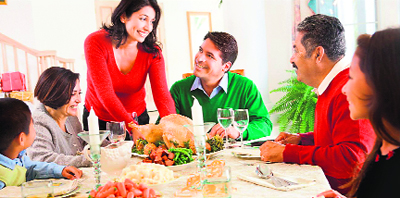 Holidays are the time of the year that we all are excited about. For most of us as parents and grandparents, the holiday season coordinates with the children's holidays in school, but of course a couple of times in the year, we do try and indulge in some welcome breaks in our day to day existence. Well, the fact is holiday season can be one of the most stressful times as it involves planning and much coordination. It is completely up to us to help ourselves enjoy this part of the year fully.
Akshay Kumar's Punjabi venture


Bollywood star Akshay Kumar recently announced venturing into Punjabi film industry, saying he has earned a lot of name and fame and it was "payback time" now. "I want to make good Punjabi films, I feel it's payback time. I have earned a lot in my life and now I want to give something back," Akshay announced in Bathinda, where he, along with Bollywood actress Asin, performed on the occasion of the opening ceremony of the third edition of the World Cup Kabaddi tournament. Akshay said that he has his roots in Punjab as his father belongs to Amritsar. Well done: Akshay Kumar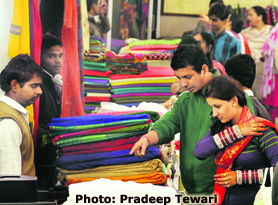 Apparel and more…
This Craft Bazaar promises much more than apparel that it duly has from around the country! Style Home Craft Bazaar, on at Kisan Bhavan-35, has some 150 stalls that bring artisans together with their ware. Organised by SS Memorial Educational Society, Sri Chamkuar Sahib, Ropar, this offers an excellent place to shop till you drop. Wooden furniture, paper flowers, white metal knick knacks, wall hangings — there is as much to dress up your home as your wardrobe.


Workout is worship!
Neha Dhupia is very particular about staying in shape. She has been inspired by Rafael Nadal and his P90X workout method. She did it even when she was holidaying in Bali because it is a 90-day regime. She is off high carbohydrates and high calories food too. Shape up: Neha Dhupia

Another love angle?
Shahid Kapoor is bonding big time with his Phata Poster Nikla Hero co-star Ileana D'cruz. They got along like a house on fire since the first day of shooting. He has even been meeting her at coffee shops in Bandra, suburban Mumbai though he lives in Versova. Let us see where this association goes and if Ileana can pin down the pretty boy.

Bonding well: Shahid Kapoor & Ileana D'cruz
On a promising note


The teaser promo of Bhaag Milkha Bhaag is very impressive. Farhan Akhtar has worked very hard and trained exceptionally hard for the role of the flying Sikh and it shows! The promo has been attached to Talaash and the movie releases only in July 2013. Sonam Kapoor has not been seen in the promos yet.
Shahid's new addiction
Shahid Kapoor spends a lot of time playing carrom these days and it is his favourite activity! In between shots, on the sets of Phata Poster Nikla Hero, Shahid does not retreat to the vanity van. He gathers all the crew members, be it spot boys, light men, and others, and they play carrom quite happily. He even goes home late because of that. It is a good stress buster!
All eyes on Gulabo!


The pink buffalo named Gulabo from Matru Ki Bijlee Ka Mandola has created quite a buzz. In the film, Anushka's character falls in love with Arya Babbar's character though she wants to marry Imran Khan's character. Pankaj Kapur is her flamboyant father. The new trailer with a funky song is a laugh riot! The movie releases on January 11 and we can imagine how wild and wacky it is going to be!
Pink of health: Gulabo in Matru Ki Bijlee Ka Mandola