Piles & fissures: Precautions can keep diseases away
Dr Pankaj Garg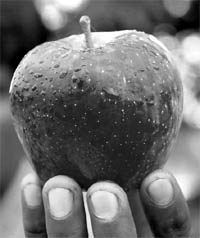 Piles is a common disease affecting one-third of the population of the world. However, in most people it is in early stages and doesn't require any treatment. In the rest of the patients, it progressively increases in size and keeps troubling them. It is in this category of patients on whom attention must be focused. They must adopt a healthy lifestyle and other timely non-surgical options so that an operation can be averted. Anal fissures are also very common and cause a lot of pain and anguish. They are also best prevented.
There are several risk factors which are responsible for the agonising problems of piles and fissures.
Risk factors
Hard motions (stools)- constipation: It is pertinent to mention that hard motions need to be prevented at any cost. Hard motions are the most important cause for piles and fissures.
Straining: The straining done while passing stool is the root cause for piles, and all possible efforts should be done to avoid it.
Spending too much time: Spending more than five minutes for passing motions is not recommended. The more time we spend in the toilet, the more we end up straining and increasing the risk of piles.
Water jet in toilet seats: The original research done by us (published in British & European Journal, "Colorectal Disease") conclusively demonstrated that the water jet in the toilet seats increases the risk of anal fissures several fold. The stream of water is a potentially powerful medium. At high velocity and pressure, water jet is used in the instrument — water jet cutter — a tool capable of slicing into metal or other materials (such as granite).
Anal skin is very delicate and is easily injured by the repeated hit of the water jet in the toilet seats.
Low fibre and junk food: The increasing trend of eating fast food, which is high in calories and low in fibre, also plays an important role in causing these disorders.
These risk factors are the basic and precipitating causes for piles and fissures. So, the following lifestyle modifications should be adopted and precautions taken to prevent these dreadful diseases.
Precautions
High-fibre diet: We should be very careful to include adequate eatables with a high-fibre content in our diet. These include salads, green vegetables, preferring whole wheat and 'besan' over 'maida' and 'suji' (going for whole wheat bread) and taking a lot of fruits. If we are unsure or unable to maintain a high-fibre diet (because of travelling, unavailability as in hostels, etc), then taking Isabgol husk three-four teaspoonful daily with 400-500ml water during evening is recommended. This ensures that the fibre requirement of the body is met daily. The adequate fibre intake not only prevents constipation but also decreases cholesterol (thereby decreasing the risk of heart disease, stroke-paralysis, blockade of arteries in legs, etc), reducing weight and decreasing the risk of colon (large intestine) cancer several fold.
High water intake: Adequate water intake reduces constipation and the chances of hard stools.
No newspapers/mobiles in toilets: It is a very bad habit to take newspapers, laptops and mobile phones in the toilet while passing motions. It leads to spending excessive unnecessary time in the toilet. By increasing fibre and water intake, it is recommended that we do not spend more than five minutes in our toilet.
Avoid water jet: It is recommended that we should use hand shower (health faucet) in toilet seats.
TREATMENT
If, in spite of the precautions listed above, somebody develops these diseases, then it is important to consult an expert colo-rectal surgeon early so that the treatment is started early and the operation is avoided. Quacks and unqualified practitioners should be avoided at all costs as they end up complicating the simple treatment.
Piles: A vast majority of the patients of piles can be adequately treated by healthy lifestyle modifications and small outpatient procedures like banding, infra-red coagulation, injection sclerotherapy, etc. But, as mentioned earlier, proper cure is possible only if the patient comes to the expert in the early stages. However, in the last stage of the disease, an operation is needed. With the advent of newer painless methods of Stapler technique and Doppler ligation, the surgery of piles is no longer dreaded and painful, and it doesn't require long periods of bed rest as it used to be in the past.
Anal fissures: Most of the patients with acute (recent) anal fissures come to the surgeon with severe pain after the motions and spasm (contraction) of the anal canal muscles. With the availability of latest creams (Diltiazem and Nitroglycerin), it is possible to achieve much relief in this condition, and these help reduce the need for surgery in acute fissures in a big way.
The writer is a senior colo-rectal surgeon at Fortis Hospital, Mohali. Email: drgargpankaj @yahoo.com