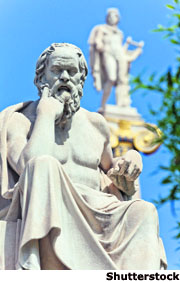 Philosophy
Opportunities shine in thinker's stable
Gauri Chhabra
To live life fully, we all need to view it inside out and seek answers to questions such as: What is ultimately real? What is the nature and extent of our knowledge? What is the source and nature of our moral obligations? It is philosophy that would lead us to the deeper realms of life and make us dive into topics such as justice, credibility, mind, beauty, truth, language, existence, and knowledge. Contrary to the popular belief that a degree in philosophy is not the ticket to a high profile career, after the financial Tsunami witnessed the world over, it seems to be the only field that would help us solve problems that materialism has failed to answer. Besides, Philosophy also strikes a cord with fields as varied as nursing, counseling, journalism etc.
Risk Management
Safeguarding business interests
Shalini Chakravorty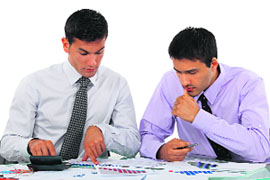 The current economic scenario and the volatile nature of markets is making more and more companies focus on risk management services and hire risk mitigation professionals to ensure the smooth running of business operations. Since risk management professionals play a key role in equipping business entities with tools to combat threat situations and guard their business from all kinds of risks, they are on the same plane as business developers. Scope: It is generally believed that risk only includes financial risks.
Career Hotline
NCFM exam info
Pervin Malhotra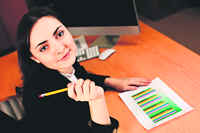 Q. I am a student of B.Com. I want to inquire about NCFM exam which is held by the National Stock Exchange of India. Can you please tell me about the procedure, requirements and scope of this exam?
— Ekta Parnami
A. The National Stock Exchange offers NSE Certification in Financial Markets (NCFM) to test and certify people in specialised areas like derivatives, debt markets, depository operations etc, for manning the terminals at stock exchanges or working with banks and mutual fund companies in the financial market. There are 15 modules.
Scholarship roundup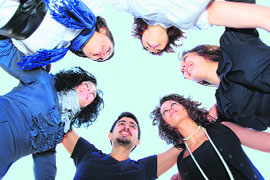 Archaeology fellowship in Jordan: The American Centre of Oriental Research offers Kenneth W. Russell Fellowship for international students to pursue graduate programme in archaeology in Jordan 2013-2014 The fellowship will be awarded to assist a graduate student of any nationality other than Jordanian to participate in an ACOR approved archaeological excavation or research project in Jordan.
Eligibility: For the 2013-2014 funding cycle only non-Jordanian graduate students are eligible. Students whose expenses are being borne largely or entirely by the project are ineligible. Applicants must be enrolled graduate students at the time of application.
Testing times: Choice of exam mode for JEE (MAINS)
Take the online route with caution
Students appearing for the JEE (Main) exam now have the option of taking the test online. This has lead to confusion over the more apt mode of taking the exam among the aspirants. Both the formats have their plus and minus points and students should choose the mode according to their own skills and aptitude rather than due to peer pressure. As far as the difficulty level of the test paper is concerned there is not going to be any difference in the two modes. However, students opting for the online test will surely get a few days more to prepare as the online test will be held after the offline test.


CareerCature
Sandeep Joshi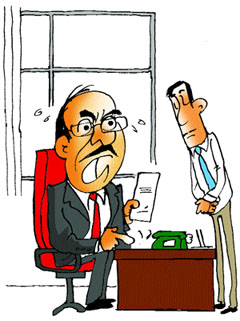 What's so special about this year that you want year-end leave? You didn't need it last year.

Field in focus: human resource management
HR: The dark horse
D.S. Cheema
With finance and marketing hogging the attention of B-school aspirants, HR has not been getting its due. This versatile option can open doors to a lucrative career in almost any sector
Change and flux are the two defining tangents of the corporate world at present. It is for all to see that one third of the Fortune 500 companies of 1990s, considered high performing then, weren't even there at the turn of the century. The point is that old order will not work in the present times and HR can play a critical role in fostering and managing diversity and change.
Need to rethink role
Since human resources are the root cause of anything happening in any organisation, it must become a part of the overall business strategy rather than being restricted to certain functions of personnel management. In fact, it needs to be incorporated in the very design of an organisation. In their book, First Break ALL Rules: What the world's greatest managers do differently, M Buckingham and C Coffman, urge the managers to break at least four rules which are currently at the basis of their functioning.
Courses to pursue after GATE
GATE is considered to be a ticket to premier institutes in the country. Here are some of the master's programmes offered in the prestigious IITs and IISc that students can get into after getting the required GATE score.
Course cruising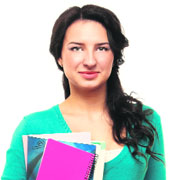 PGDM admissions
International School of Business & Media, Gurgaon has announced admission to 2-year Post Graduate Diploma in Management (PGDM) Programme in Marketing, Finance, Insurance & Risk Management and Human Resource. Eligibility: Bachelor degree in any discipline from a recognised university with minimum 50% marks in aggregate. Candidates appearing for final year bachelor's degree examinations can also apply, provided they complete all degree requirements by September 30, 2013.Scores of entrance test of CAT / XAT / MAT / ATMA / JET will be considered.
Smart strategy: art of networking
People quotient that pays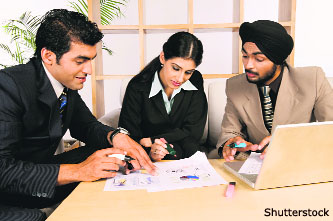 Zubin Malhotra shares tips on how networking can be an effective tool to get the job of your dreams
Despite all that's been written (and spoken) about networking, few of us really understand what it exactly is. At best, we believe it's just another job-seeking tool. Not surprising since networking isn't taught at any school, college or B-school for that matter. But networking is much more than a mere job-seeking routine; it's a life-long career enhancement tool.
Happiness @ work
Gems of ancient wisdom
Workable solutions
Each one of us may be facing multiple problems at the workplace, but remember that the boss is not the Almighty who can solve each and every problem that his workers have. Impossible complaints like "the sky is falling" and solutions like "the grapes are sour" cannot make the situation any better.
Demand for doctorate
Global MNCs are increasingly hiring candidates with PhDs for their captive operations in India, experts have said. With the Indian operations moving up the value chain i.e. from back office work to specialised Knowledge Process Outsourcing (KPO), global companies are looking to tap specialised manpower including PhDs, they added.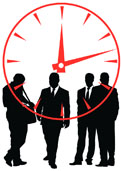 Much ado about work hours
A majority of all full-time employees struggle to balance work-home life and want less work — up to eight fewer hours a week, according to the fifth Australian Work and Life Index. Almost a quarter of full-time working women find work frequently interferes with family or other commitments, while two thirds feel they are always under chronic time pressure and more than half take work home, it revealed. Overall, employees in education, accommodation, food services and retail fare worst, while those in media, mining and transport have the best balance.
Cubicle trends
Stinking colleagues biggest office nuisance
A survey has found that colleagues smelling of sweat are number one irritants and the ones not given to washing hands after visiting the loo the second most disturbing nuisance in offices. The study was conducted by a Dutch online survey into work hygiene by jobs website NationaleVacaturebank.nl, De Telegraaf daily reported.
Dream jobs
Becoming a professional or Olympic athlete has topped the list of childhood dream jobs for men, while most women wanted to be teachers when they grew up, according to a new survey. The survey of more than 8,000 professionals around the world found that other jobs men and women in today's work force dreamt about as kids included airplane and helicopter pilots, scientists, lawyers, astronauts, veterinarians, writers, doctors or nurses.