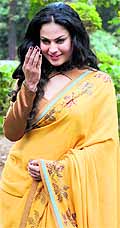 Nothing controversial!
There are tomes of literature that exist on Veena Malik, perhaps each chapter covering a controversy and each one of them in sync with projecting a certain image. For reputation precedes the actress, item girl, reality show queen…controversy's favourite child. "I'm not unhappy with the image I have. It's not like I have control over my image. In reality, I'm a very reserved girl, don't like noise; don't like parties. But people think what they want to think," she shrugs, while adjusting her dull, mustard saree. "I wanted to get ready for you guys at ease, with leisure. But this is what I could manage," adds Veena, who is in Chandigarh shooting for Punjabi film Jatts in Golmaal.

up close: Veena Malik
Together we can
Gigs, travel, live shows, collaborations…the life of a musician is definitely very busy. The days of sitting inside a recording studio, releasing albums and then waiting for them till the platinum jubilee are long gone.
Booty shakers on New Year's Eve
Many a Bollywood newbie are shaking their hips to rake in the moolah at New Year's Eve performances. None of the A-list actresses are part of this gang. Read on to know how much these good-lookers are making by dancing for just a few minutes!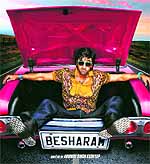 Ranbir goes Besharam
Ranbir Kapoor, who has received lots of accolades for his last movie Anurag Basu's Barfi!, will be next seen in Abhinav Kashyap's Besharam. Ranbir will be seen in a totally new avatar in the film and the first look of the movie was released online. The poster shows Ranbir sitting in a funky colourful attire sitting inside the bonnet of the car and on the in the number plate of the car is written 'Besharam'. The cheeky first look poster of the film bears a tag line: "Na Samman Ka Moh…Na Aapman Ka Bhay."
First look: Besharam's poster
What's next for Sridevi?
After the super success of English Vinglish, both Boney Kapoor and R Balki want to do another film with Sridevi, but the actress hasn't made up her mind yet about her next step.
Sister act
Priyanka Chopra and Parineeti Chopra are extremely close to each other and swear by each other. They consult each other and have pet names for each other. Contrary to popular belief, they are not competing with each other and always root for each other and mutually admire each other publicly, no matter what. And Parineeti is much junior compared to PC who has been around for a long time and is happy to advice and guide her cousin.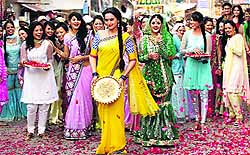 Weighty issues!
Rumour has it that Sonakshi Sinha had to opt out of Race 2 or was asked to leave because the role required her to lose weight and wear sexy clothes and look glamorous and Western, something which she would not (or could not?) do. The reason cited was date issues and Sonakshi refuses to talk about it!

Plus side: Sonakshi Sinha
TRENDSETTER
Three cheers for style
Most of us enjoy a unique sense of style. Shibani Chopra expresses herself by continually experimenting with her hair and dressing. This psychology honors student from DAV-10 Chandigarh is a cheerful and carefree person. Her take on fashion…
Master Chef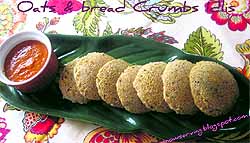 Over to Oats
Good health and oats go hand in hand, providing much needed fibre and protein to our diet. They help keep hunger pangs at bay and lower 'bad' cholesterol. I keep a powdered batch of oats ready in my kitchen cupboard. It's a handy ingredient to thicken soups, sauces, even curries. Suddenly the market is flooded with oats' products! It seems the consumers have finally woken up to the goodness of these little grains.
vanity box
Eyes on you
The eyes can speak for themselves; so it's not surprising to note that make-up also focuses on the eyes. And there are so many things available nowadays to help enhance the eyes, including eye shadows, mascara and accessories such as eye extensions. Eye mascara enhances eyes by elongating the eye lashes and accentuating their natural beauty. Here are a few dos and don'ts.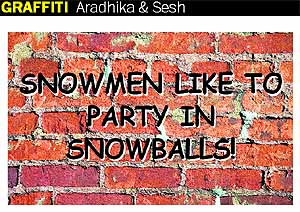 Chatter box
Out of sight, not mind
Natasha Sharma, who was last seen in the famous show Na Aana Is Des Laado, is looking forward to making a comeback on television. However, the actress has high expectations post Laado. We caught up with her for a quick chat.