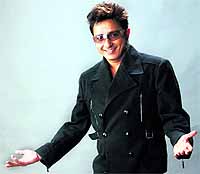 VOICE of conviction
The career span of celebrated singer Sukhwinder Singh can be divided into two distinct periods: the last six months and eleven long years prior to them. During the last six months, he has worked with a different strategy and has been open to all offers, sang for new music composers. As a result, he has sung some seventy tracks in this time-period as against just ninety in over a decade!

MELODY MASTER: Sukhwinder Singh
Direct to the point


You can either make a good film or a bad film; you can't make a hit film…movie-making is a business of magic rather than logic…it is more important to have luck rather than talent…there have been bad films that have done well…while there have been some good films that haven't done well at all…the pearls of wisdom for the entertainment industry are never-ending.
Ravinder Prashar
Colour code
From transparent spring hues to rich autumn colours to deep drak shades of winter, 2012-13 is replete with exquisite colours. It is shades of orange, purple, blue, auburn, canary-yellow, red and of course black that are popular for the season. And considering that this is Christmas time, the colour palette of male and female outfits is much broader than the general trends.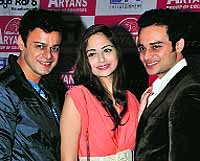 First take
It is his love for his brother, love for the people of Punjab and faith in the dreams of others that made retired Wing Commander Vinay Puri produce his debut project Sadi Gali Aaya Karo, set for a December 14 release. When other producers around sit down to organise money matters, this man doesn't have to fret and fume.

The cast of the movie Sadi Gali Aaya Karo
Cycle to greener tomorrow
After the success of last year's cycle rally, Avon Cycles is all set to attempt Cyclogreen. This will engage the citizens of Chandigarh to take a unique pledge to cycle to work at least once in a week. The initiative has been crafted for a better and greener tomorrow. The Cyclogreen will see its flag-off in Chandigarh on December 23 from Rock Garden. The rally will have one lucky winner who will win a bicycle, autographed by the jockey. Actor Aarya Babbar (centre)
Master Chef
Spoonful of health
We regard the humble singhara as a food for fasts whether it is in the form of flour or taken as it is. It has a lot of nutritional value as it is loaded with iron and vitamins. Also, when cooked differently it tastes crunchy and usually does not take much time to cook.
Festive fervour
Get ready to book a date with our glorious heritage as the Pinjore Heritage Festival takes off this weekend. For the seventh outing of this festival, the royal Yadavindra Gardens have been bedecked like a queen and a plethora of activities have been planned to keep the visitors regaled.
Indulge
Rich & royal
Regenta Central Ashok Chandigarh is organising Dawat-E-Wazwan, a food festival of Kashmiri delicacies.
first-day-first show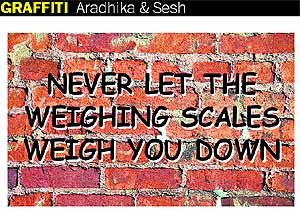 An adventure worth embarking
A journey to reclaim the stolen treasure makes for the plot of The Hobbit: An Unexpected Journey. Director Peter Jackson's film stars Martin Freeman, Ian McKellen and Richard Armitage. Based on JRR Tolkien's work, this first part of the trilogy opened to high expectations this Friday.
STAR TRACK
Anushka Sharma lashes out!
Anushka Sharma is not amused at all by the stories comparing her to Deepika Padukone and other actresses. She pours out her feelings.
chatter box
Vaishnavi to get hitched!
Vaishnavi Dhanraj of Na Aana Is Des Laado fame, who was dating actor-model Nitin Sharawat, is all set to marry him. We catch up with the pretty actress to tell us more.