Electrical Engineering


Enter the core of engineering
Electrical engineering is one of the core fields of engineering, so it is an evergreen choice in terms of scope and job prospects. Electrical engineering is the soul of the whole engineering discipline and therefore its scope will never diminish. Nowadays, we see electronics playing an important role in the implementation and control of electrical machines.

career compass: make-up artist
The transformers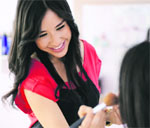 Today beauty is a multi-billion dollar global industry, which employs millions of people — from scientists who come up with the "magical" potions and creams, to the super-models with flawless skin who convince you to buy the newest-latest-best-ever product, right up to your neighborhood beautician. If you have an eye for beauty, and enjoy interacting with people and find satisfaction in transforming a plain Jane into a stunning sophisticate, make-up is a field you may excel in. What you will essentially do is apply the right blend of cosmetics but what you will in fact achieve, is a miracle.
first person


Aiming for comprehensive collaboration
Deakin University is one of Australia's largest universities with more than 41,000 students from across the world, studying at locations in Melbourne, Geelong and Warrnambool, as well as off campus. The university that has a student-focussed culture currently has over 800 Indian students enrolled in different courses.
Prof. Jane den Hollander, Vice Chancellor, Deakin University, Australia
career compass: education administrator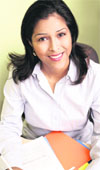 Showcase your administrative skills
One of the very few careers that are recession proof and would always experience a linear growth trajectory is that of an Education administrator. Education administrators direct the daily activities of elementary and secondary schools, colleges and universities, and pre-school centres and day care programmes. They also run educational programmes in businesses, job training organisations, correctional facilities, and other organisations that have educational components. With the Right to Education Act, (RTE), there is growing recognition of the essential roles school administrators play in student achievement.

smart strategy
Stay updated to win the race
Someone said a long time ago that "one has to run to stand still". Nothing could be more appropriate in the present times. Many of us work in fast changing competitive environment where if we don't keep up with news and trends, then we can miss key opportunities and can be caught unawares. Things are moving at a very fast pace in every sphere. Everything is changing: perceptions, definitions, values, fashions, technologies, attitudes and morals. To keep pace with the people who are moving ahead in life, one has to be well-read, always ready to learn, have a wide variety of interests, and be always on the look out for new things.
CareerCature
Sandeep Joshi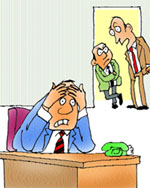 Hey, do you have any suggestions about how to motivate our company's motivation manager.
Career Hotline
Pervin Malhotra email your queries to careers@tribunemail.com ...
Scope for doctors in the armed forces
Where can I get training for health journalism?
What is industrial mathematics?
testing times: toefl faqs
Key to top international institutes
TOEFL (Test of English as a Foreign Language) is the most widely accepted English-language assessment in the world and is recognised in more than 130 countries. Ninety per cent of TOEFL test takers were admitted into their first or second university choice.
Happiness @ work
Gems of ancient wisdom
Boss may need convincing