Sports stars light up silver screen, finally
Bollywood is at last stepping in to re-discover the heroism of the sports stars because their stories are original tales of grit and glory
Aradhika Sharma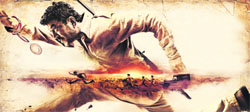 India has not really learnt to look after its icons. Except for Bollywood icons, and sometimes, cricket legends, Indians do not celebrate any 'greats' unless, of course, a jayanti comes up; a painting is sold in Sotheby's for millions of dollars or a foreign celebrity becomes a fan or a follower.
---
ARTS
'Art & soul
New notes on the horizon
With a number of apps offering international music of all genres, besides access to live radio from the US,
the popularity of international music has reached new heights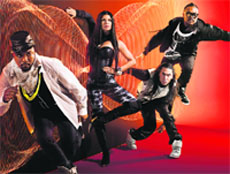 Navjosh Singh
Let's not go way back. Let's go back into time only by a few years. Remember walking into your local music store looking for your favourite artist's cassette? Or the album containing that song you heard on the radio or TV, when channels used to play music that is! Music lovers would certainly reminisce the days when they used to flip open tapes and spend some minutes analysing content in booklets and liner notes. Ditto for compact discs (CDs). Hardcore fans used to love the smell of the freshly exposed booklet within the CD case containing the album lyrics and credits. Those days are almost history!

Music zone
---

LIFE
CARB WISE
The glycemic index classifies carbohydrate-containing foods according to their potential to raise the blood sugar level. The food items with low glycemic index (less than 50) trigger slower and modest changes in the blood glucose levels and are healthier
Carbohydrates have earned a bad reputation among weight watchers. These are not bad because not all carbohydrates are equal, what matters is how one chooses these food items. Some are healthier than others.
---
Society
Saving the uncommon sparrow
There is lack of nesting spaces in the modern setup due to changing architectural specifications. Since recesses and niches in design have given way to smooth lines, it has made it difficult for sparrows to seek shelter
Aditi Garg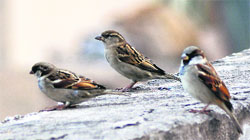 MY early memories are interspersed with images of our kitchen garden and the incessant chirping of the common sparrow. The sparrows were such a permanent feature of my growing up years that one never gave their being all around a thought. Till they vanished, that is. It was not until they were nowhere to be seen any more that one realised how long it had been since I last saw one.
Missing the little bird: Initiatives like Sparrow Saviours will help the bird to return to our widndow sills Photo: Vicky Gharu
---
TRAVEL
Bastion of Confederate America
Charleston was where the first shots in the American Civil War were fired. Some of the sights associated with it have been preserved and no attempt is made to shy away from historical truths
Lalit Mohan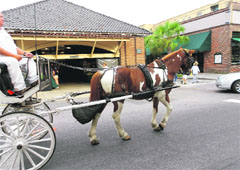 Until the election two years ago of Nikki Hailey (nee Randhawa) as the governor of South Carolina, the state was, for most Indians, just another blob on the map of the US. In American politics, though, it is known as one of the staunchly conservative states where, as an NRI professor put it, "Some people are still fighting the Civil War."

Charleston still maintains tenacious connections to the Civil War. The horse-drawn buggy is one of those symbols Photos by the writer

Globetrotting
---
ENTERTAINMENT
"It's been a labour of love"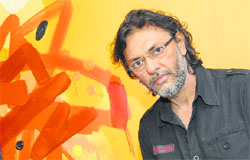 The biopic Bhaag Milkha Bhaag is based on the extraordinary life of an ordinary Indian. Director Rakeysh Omprakash Mehra and Flying Sikh Milkha Singh share their experiences about the making of the film
Seema Sachdeva
Rakeysh Omprakash Mehra, who is back with a biopic on the legendary Milkha Singh, talks about the making of Bhaag Milkha Bhaag. Excerpts from an interview:

No substitute for hard work: Milkha Singh
---
Pongal makes business sense
Haricharan Pudipeddi
COME Pongal and cineastes in southern India flock to theatres in large numbers giving the film industry special reason to celebrate the four-day harvest festival.
There's a lot in a name
Addressing colleagues as 'mate' is as 'disrespectful' as saying 'darling' or 'sweetheart'
New South Wales North Coast health workers cannot address their colleagues or patients with words such as 'mate', after a memo stated it was inappropriate. The memo, which was sent out by the Northern NSW Local Health District, told workers that these terms may be perceived as disrespectful, disempowering and non-professional, according to the ABC.