Redesign job-oriented professional courses
R. C. Dalal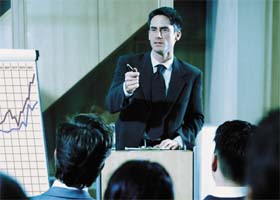 More functional freedom needed for private institutions to customise their own courses to suit industry requirements. Thinkstock
PROFESSIONAL education has experienced extensive changes in recent times in terms of capacity expansion, student enrolment and content delivery. Efforts have been made to redesign the core curriculum to suit industry requirements. However, none of these initiatives has served any meaningful purpose, as achieving gainful employment has become an uphill task as never before.
Although the mushrooming of private institutions imparting professional education in the country sparked a ray of hope in young minds of getting well-paid jobs in the booming economy, except for premier institutions, students passing out from tier II and III institutions are a desperate lot, seeking employment even in vocations they have not been trained in. To their dismay, 80-85 per cent of these graduates are being considered unemployable in popular employability surveys.
Unable to get suitable employment, students have also turned their back on these institutions. As a result, financial health of many of these institutions is in deplorable condition and now they are scouting for new investors to make both ends meet. These institutions are in a way compelled to resort to unethical practices such as poaching over students of rival institutions and luring academic consultants with a share in fees received. In many institutions, the faculty is underpaid; overcharging of fees and funds from students is also very common. With aggrieved students, the quality and cost of education has taken a beating.
During the mushrooming period, a majority of these institutions were promoted by private enterprises, as these were seen as cash surplus ventures. Invested heavily on land development, building infrastructure, technology, laboratory infrastructure, these institutions are now trying hard to get adequate return on investments. Similarly, the state of state and Central universities is not very different. These institutions, which have been accommodating students beyond their intake capacity, now finds it difficult to offer campus placements and are experiencing a gradual decline in the number of admission seekers in recent times. Faced with the faculty crunch, these institutions are finding it even tougher to regulate and monitor in-company training, and as a consequence, pre-placement offers have almost been dried out.
Curiously, unable to find a suitable employment, a large number of graduates are turning to research degrees. Sometimes this number is even larger than those seeking admission to the course. For instance, 367 candidates queued up for 10 seats for the Ph. D course in management at Kurukshetra University, Kurukshetra, recently. Of these, 61 were entitled to University Grants Commission (UGC) research fellowships.
It is a clear pointer to the availability of competent candidates for the teaching job, whereas universities and educational institutions are lacking initiatives for reasons best known to them to meet the faculty crunch. A large turnout for Ph.D courses further points out that the present-day academic environment is not supportive to capable people for gainful employment. It also reflects insensitivity of the established universities in harnessing this talent pool. In absence of any timely response, this talented lot is expected to land in academic ghettos in quest of research degrees.
Looking from a regulatory perspective, an institution is academically supervised and its activities are monitored by multiple regulators. For example, the All-India Council for Technical Education (AICTE) keep tabs on those institutions that impart education in technical courses. It also comes under the domain of the UGC, which is the apex monitoring body of higher education in the country.
Regulatory agencies supervise and monitor educational institutions with different standards and perspectives. Faculty eligibility conditions, syllabi and requirement of infrastructure facilities are not uniform for these agencies. As a result, a good amount of efforts and resources are wasted while facilitating the regulatory compliance that often leads to confusion, confrontation and even non-compliance. Recently promoted private institutions are also lined up at the door of HR executives for campus placements for their survival. This has an adverse impact on campus placements in the state-run tier II institutions.
Today the state of professional education is at crossroads for want of employability. Professional courses that are being run in these institutions have been customised for a manufacturing enterprise in the perspective, although manufacturing activities today account for only 14-15 per cent of new job creations in the country. This calls for redesigning of job-oriented professional courses to make them more relevant for gainful employment.
A large chunk of new jobs originates in the fields of banking, insurance, finance, information technology, energy (power, oil and gas), transport, media and entertainment, food and beverages, health care and retailing. Thus, a unified coordinated regulatory response is needed for a complete redesigning of courses to suit job requirements in these sectors. The need of hour is to give more functional freedom to private institutions to customise their own courses to suit industry requirements.
The writer is Professor of management at Kurukshetra University, Kurukshetra