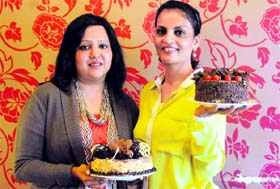 What's cooking?
Restaurant kitchens, where every chef must train, are still male-dominated boot camps that seldom tolerate interference of women. A handful of talented women hoteliers and restaurateurs are, however, running a flourishing business behind the walls of the kitchen counter.



Fresh concept: Priya Garg and Ginni Kumar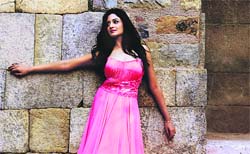 Reflection time
Destiny takes one places. Vimala Raman some six years back was a typical NRI kid in Sydney. But now, after working in films in six different languages, Vimala makes her debut in Bollywood with Mumbai Mirror!



New horizon: Vimala Raman
Tipsy-turvy
It's moving beyond the obvious; it's about keeping the regular aside and saying cheers to the new. It's called the hard drink concoctions. And if you are in the 'what's in a name' category, then you can suit yourself with the new cocktails that will give a spin to the regular hard rum, whiskey, gin and vodka.
it's rocking
Boy zone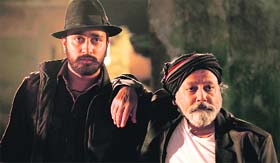 Matru Ki Bijli Ka Mandola might not make for an outstanding album but it offers a couple of tracks that are being loved by music followers. If the title track, Matru Ki Bijli …is full of energy, Oye Boy Charlie promises magic that was once produced by Vishal and Rekha Bhardwaj in Omkara. Music lovers tell us more about what makes Oye Boy Charlie their favourite.

Imran Khan & Pankaj Kapoor in Matru Ki Bijli Ka Mandola

Restoring faith in marriage
I am a 27-year-old woman staying with my sister who recently got divorced. My sister doesn't want me to get married soon because she thinks this is not the right age for marriage. But I have found someone whom I would want to settle down with. How should I convince her?
Doc Talk
Uprooting the unwanted
Everyone wants good amount of hair. In fact lots and lots of them, but women feel agonisingly uncomfortable if these excessive hair are present over unwanted areas like on face and body.


Graffiti

Aradhika & Sesh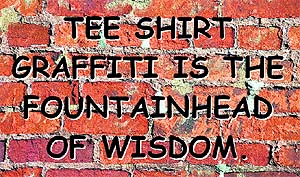 Master Chef
Pineapple for keeps
Even though I'm not into a sweet-heavy breakfast, a jar of luscious thick jam with an equally thick slice of fresh bread is impossible to resist! I always make my own preserves at home, devoid of colour, essence and preservative.
the 'in' side
Add warmth to your abode
An outdoor fireplace is a place for building fires outside of the home. Similar in construction to an indoor fireplace an outdoor fireplace is usually added to a stone, brick or concrete patio. Outdoor fireplaces and pits continue to grow in popularity due to the outdoor living space concept.
star track


Desi touch at Golden Globe…


I am real, not bold: Chitrangada


Cooper to take mom to Oscars


Comeback preparation


Third time lucky?


Beyonce's gift
chatter box


On the right track


Seriously-comic actor


Jennifer takes a U-turn


On tube, once again...


Shock therapy