Offbeat ventures
New thinking and technologies have given rise to modern jobs which not only pay well but are also creative and inventive
Smiti Munwani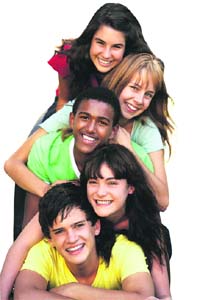 A generation ago regimented career options like the Indian Administrative Services, engineering, medicine and, to an extent, chartered accountancy were considered primary careers for a well oiled future. Driven parents moulded kids right from school days and inculcated in them the importance of job security. Government jobs were considered the ultimate passport to a comfortable life.
But times have changed. The new millennium has altered the very concept of employment as more and more opportunities are springing up which would have been scorned upon just a few years ago. Conventional job wisdom has been thrown out of the window as young people embark upon unchartered career opportunities. And those who are ready to slog it out are enjoying a new respectability and prosperity.
Here's a low down on some different — and unusual —career paths that many young people are opting for. Besides providing immense job satisfaction they are also raking in the moolah.
Crowd sourcer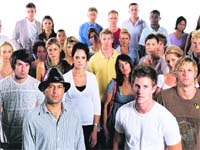 The crowd sourcer is person (usually an employee of a company) whose job is to find people on the Internet to solve problems. It could be in the form of surveys where feedback is required or getting opinion from unknown people on various issues.
In the layman's language the job is to distribute problem-solving to an undefined number of net users (crowd) by a professional (sourcer). Whereas outsourcing is to seek solutions for a problem from a specific source or a group of people, crowd sourcing is to broadcast the problem on the Internet and let anyone and everyone find a solution.
Sometimes the 'crowd' does it for a fee and at other times it is a prize or a gift but mostly it is for social recognition and sharpening one's knowledge while helping the crowd sourcer with solutions.
Emerging media producer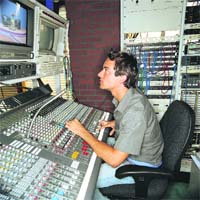 This is truly a new age job that involves creating cross-media content. Basically it is the marriage of digital convergence, personal computing and global networking. The person would have to find all kind of new news or advertising carriers in the digital world like computers, laptops, tablets, mobiles, television and converge them all to create one seamless content.
The idea is to explicitly use all internet-based hardware as promotion and distribution channels. For example, if an advertisement of a camera is released on television, the same ad should also be visible to the user when he or she opens an internet site on the computer, laptop or tablet. It should be on every media even on the FM radio and print media.
For this, a person has to be proficient in net browsing, and be skilful with social networking sites and be qualified in how to use them to one's advantage so that advertisements or other issues reach the maximum number of people.
Spiritual tour operator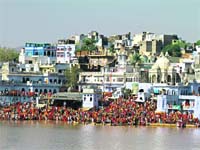 With spiritual tourism growing by leaps and bounds and people ready to spend big money on comforts, a number of leading hotels and travel agencies are employing qualified young tour operators specialising in spiritual sites.
Chains like the Taj, Sarovar, Tulip, ITC's Fortune Park and many others are building hotels or entering into partnerships with existing ones to meet the demands of the burgeoning number of tourists on a karmic break.
Besides offering comfortable accommodation and top-quality services in temple towns like Haridwar, Badrinath, Katra, Puri and Shirdi, these hotels and travel agencies usually have smart spiritual tour guides who are conversant with the sites and can take religious-minded on a guided spiritual tour. With people ready to spend megabucks these tour operators are highly paid specialists.
Dog groomer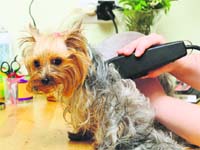 Having a dog as a pet is one of the most rewarding experiences, but it is much more than an occasional walk around the block or teaching it to shake hands. There are many other responsibilities that one must keep in mind. Hygiene of the dog is a challenging task.
Enter the professional dog groomer, who may sometimes be the vet or a professional trained in the job. He or she would be proficient in bathing and brushing the dog, ventilating its ears by removing wax, clipping nails, giving a haircut and dexterously using a pair of scissors to clip away that extra hair between the paws to prevent skin infections.
This is a high paying job with many groomers charging up to Rs 2,500 an hour and even offering specialised services like conditioning hair and coats and even dyeing and curling hair for dog shows. Most of these professionals have a long list of daily appointments and the well known ones groom 20 to 30 dogs a day.
Trousseaux shopper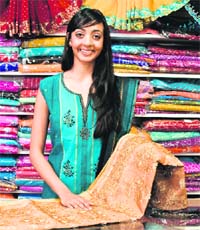 Organising a wedding can be stressful. If the bride-to-be is working she simply does not have time to go shopping for her trousseaux. Even a diehard shopaholic knows that it is not easy to get what you want. Enter the trousseaux shopper, who is familiar with shops, tailors, designers and suppliers of accessories, including jewellery, bags, shoes and anything else the bride needs.
The trousseaux shopper would have to have good communication skills, be able to bargain and know the latest trends. She or he should consult the client and find out her likes and dislikes and guide her according to her budget so that she looks ravishing on the most important day of her life.
The trousseaux shopper can expect to be paid anything between 10 and 25 per cent of the shopping budget which could run into lakhs considering what top quality bridal wear costs these days.
Food curator
In the corporate world, wining and dining has been elevated to an art. A well-cooked dinner is no passport to success. What is required is style which goes with it — how a table is laid, the right placement of knives, forks and spoons, a correct blend of food and drinks as also the perfect post-dinner etiquettes which would include coffee, liqueur and cigars.
Cashing in on this new-found passion for culinary expertise is the food curator who helps the host lay out the 'power' meal. He or she would not just be an expert at table layouts but would have a thorough knowledge of the right chinaware and cutlery, stemware and glassware in which drinks are to be served and would also be an expert at 'plating'.
A number of corporate houses and diplomatic missions hire the services of such trained professionals to supervise arrangements for large dinner parties. Since such assignments come from high-profile clients the food artist is paid handsomely. And if the job is well done there is that vital word-of-mouth publicity that gets more contracts.
Game tester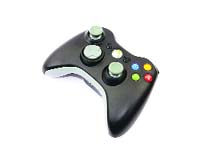 You love sitting in front of the monitor and playing games -- computer or video games or those on consoles like the Xbox or Play Station. If you have been chided by your parents for spending hours playing online games, this is the time to think of turning it into a viable career option. And you can do it from India as well since working online has made the world a smaller and more accessible place.
What you need is good hand and eye coordination and the concentration to play for hours. But you don't need just to play — you need to be able to find bugs in the games and be able to explain them well. You should also be able to be very dedicated and be able to put in 70 to 80 hour weeks.
If you are really serious about this high-paying job you would need to have studied animation, gaming and special-effects software and then you can go on to work at designing new games. Game developers have another avenue for work opportunities — mobile phone games.
Prerequisite for a new age job
With the exponential knowledge growth in every field, the brave new world is throwing up unheard of professional employment avenues and the job market is poised to change dramatically. Most of us may not have heard of cyber soldiers, DNA interpreters, nano-enabled scientists and funeral specialists but these are the emerging jobs of the future. However, whichever the profession, there would be some basic essentials each newage job would require.
Sound education & a professional degree: Gone are the times when generalists ruled the roost. Every new age job would henceforth require professionals with requisite degrees in their choice of field.
Proficiency in English and other foreign languages: Since the world is becoming a global village there would be a great demand for people who speak more than one language --- preferably a foreign one.
Presentable and social: Many of the new jobs would require a high degree of people-to-people contact. Thus there would be a high premium for a professional to be presentable and social.
Willing to travel: Some of the new jobs like spiritual tour operator, food curator and trousseaux shopper would require extensive travelling. Thus a will to travel would be a serious requirement.
Internet savvy: No matter what the choice of the new age job, it would definitely require more than a passing knowledge of sending and receiving e-mails. A thorough comprehension of the Internet would be a necessity.