These super gadgets are sure to take the gizmo world by storm this year
Smart devices for smart people
Vibha Sharma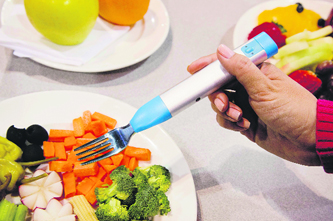 Intelligent, smart, good memory — these are adjectives which are no longer used for people only. Thanks to the accelerated pace of technological advancements, the reach of these terms have been extended much beyond humans. The smartness, intelligence and memory of most new tech devices outdo the same qualities of the earlier ones. Some super-smart tech devices and gadgets are sure to take the whole world by storm this year.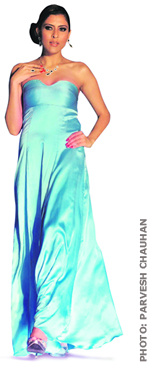 Gowning glory
Sarah Painell
The evening gown, which has been the favourite of fashionistas all over the world, is becoming popular among Indian women
One of the most eye-catching changes in the last decade has been revival of the figure-hugging gown with sensational slits. It has been designed in such a way as to make skin a major fashion statement. Framed by fabric, sectioned by straps, contoured by crisscross strings and in soft fabrics like silk and chiffon, the evening gown is, once again, the star of the world's leading designers. Often considered the ultimate fashion statement, it is enjoying a cult following among women and has been adorned by a line of celebrities ranging from fashionistas to Hollywood divas and from power women to corporate honchos. One of the best places to see the power of the gown is the red carpet Oscar Awards night. Some of the ladies who graced the last Oscars dressed in stunning gowns included Gwyneth Paltrow in a sensational white gown, Angelina Jolie in a Versace black strapless gown, Anne Hathaway in a one-shoulder embellished maroon gown, Heidi Klum in a flowing red gown and Jennifer Lopez in a mermaid-style gown.
PACESETTER: Harkiran Sangha
Success at her fingertips
Aditi Garg
Harkiran Sangha was always fond of nail art. Turning her hobby into a business venture, she has set up a nail spa to cater to the style conscious
Turning her passion for colours and design into an enterprise, Harkiran Singha, 37, channelled her creativity when she saw potential in Chandigarh for nail bar. Along with her sister-in-law, she opened Polish – a nail spa. Women from the tricity flock to the place to satisfy their fix for beautifying their nails. Belonging to defence background, Harkiran had already shifted base 13 times by the time she was in Class X11.