Now, Made for India
Multi-national chains looking at deepening their market reach are wooing Indians like never before by customising their products to Indian needs
Mukesh Khosla
What's going on? Surely there's something wrong. These global chains could not be selling stuff like gulab jamuns, kesar pistas, elaichi mawa, murg choley sandwich, tandoori paneer and a lot more Indian delicacies. The truth is they are.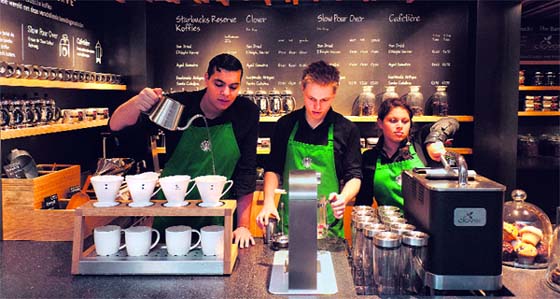 An American chain like Starbucks has elaichi mawa croissants and tandoori paneer rolls on its menu so as to woo the Indian palate
---
ARTS
A beauty from Korea
The real, observed portraits of 18th century young women from India and Korea reveal a connection between the East and the Far East
IN the Ed Binney collection, now in the San Diego Museum of Art, there is a Deccani painting of a tremulous young maiden, standing all by herself, which kept constantly flashing across my mind as I was going through a book on painting in Korea. There is, could not possibly have been, a connection, but in the Korean book, there was a portrait, similarly of a tremulous young woman, standing all by herself, which kept coming to my mind as an obsessive reminder.

BROAD BRUSH
---
Wellness
Knowing body type
Our genetic predisposition to gain weight is decided by our body type, which responds to various workout regimes
Mickey Mehta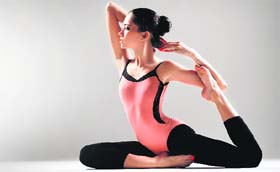 Studies have time and again stated that oneís risk of obesity is higher even with one parent being obese. Our genes decide how well we respond to exercise and how prone we are to weight gain. Besides the genes, lifestyle patterns are also culprits ó oneís eating habits, sedentary life or lack of activity are major factors that are likely to make you struggle with your weight.

Mesomorphs should do yoga to help avoid looking bulky as they tend to build muscle easily

---
Society
Reaching a high
Vibha Sharma
With a mountain peak beckoning thus ó "Although Mount Everest was already conquered, its romance remained, and the age of discovery of the earth was not over. That mountain still stood as a challenge to the human spirit and nations were tempted to accept that challenge". On May 20, 1965, a young member of the Indian expedition, who had never been a mountaineer, planted the Indian flag on the summit of Everest, the first Indian to do so ó Autar Cheema with Nawang Gombu on his rope.
---
TRAVEL
A day in paradise
Saat Tal near Kathgodam, a clutch of seven interconnected lakes amid thick oak and pine tree forests, is just what the doctor prescribed for a de-stressing getaway
Tanushree Podder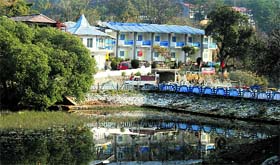 The Uttarakhand region is full of beautiful surprises. Saat Tal is one such place there. Amazing shades of green rise above you like a canvas painted in green as you drive towards the place. With the chilled winds blowing in from the Himalayas, the city-weary eyes soak in green bliss and one sits spellbound, staring at the beauty around.

Resorts on the banks offer a lovely view of various taals Photos by the writer

The Cologne Carnival
The Cologne Carnival is a carnival that takes place every year in Cologne, Germany. Traditionally called fifth season of the year, the Carnival is declared open at 11 minutes past 11 on the 11th of November.

Globetrotting
---
ENTERTAINMENT
Return of the Rustic
Hindi cinema seems to have rediscovered its bonding with rural India as is evident from the number of films in which the village has emerged as the focal point
Surekha Kadapa-Bose
In its 100 years of existence, the Hindi film industry has been a witness to themes ranging from industrial revolution (Paigam, Naya Daur) to dacoit (Ganga Jamuna, Mujhe Jeene Do); extra-marital affairs (Sangam, Hamraaz, Achanak) to village life (Mother India, Dushman, Upkaar), besides those of twins separated at birth (Ram aur Shyam, Sita aur Gita, Chaalbaaz) to college love affairs (Sasural, Mere Meheboob, Kuch Kuch Hota Hai, etc.)
The man, his many facets
Meet the versatile actor, teacher, author Anupam Kher. He speaks on his Hollywood entry and upcoming Hindi movie Special 26 and reveals the title of his new book
Swati Rai
In David O. Russellís multi-award nominated Silver Linings Playbook based on the novel of the same name by Matthew Quick, Kher plays the character of Dr Cliff Patel, a psychiatrist. A jubilant Kher says, "I didnít go for the Golden Globe but I am sure to attend the Screen Actorsí Guild Awards where I have been nominated. I will also attend the Academy Awards in LA too."
---