Band width
Iranian film Offside is the story of some girls who try to watch a football world cup qualifying match but are forbidden by law because of their sex. Understandably, female fans are not allowed to enter football stadiums in Iran.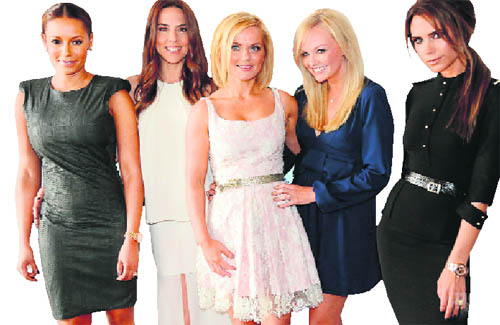 tHERE ARE VERY FEW EXAMPLES OF SUCCESSFUL ALL GIRL BANDS LIKE THE POPULAR Spice Girls (l) iN iNDIA.
Out in the open
Appetising sunshine, delectable breeze, aromatic drizzle, scrumptious moonlight and relishing 'surrounding' sounds make the food more palatable in some of the newly opened restaurants in Ludhiana. The immaculately dressed waiters, finely furnished interiors, interesting ambience are all there, only the ceiling on top is missing!
Caste away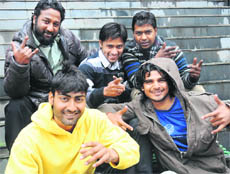 Chandigarh-based theater group Fools Paradise which has staged plays like Hum Bihar Me Rhunav Lad Rahe Hain, Mrityunjaya, Ashaad Ka Ek Din, An Episode in the Life of an Author in and around Tricity, will present Guru Dakshina. This play is written by Deen Dayal Verma and directed by Mohneesh Kalyan.



Stage craft: The members of the theatre group Fools Paradise.Photo: Pradeep Tewari
GET PHYSICAL
Tread carefully
If you are just beginning a new workout programme, watch out that you don't fall prey to these common workout mistakes. These mistakes can mean the difference between an effective and an ineffective workout. They can also, lead to strain and injury if you are not careful.
GET PHYSICAL
Something special
When I saw Neeraj Pandey's first film starring Naseeruddin Shah and Anupam Kher, I was all respect for the man. Crisp, intelligent, emotional, the film had it all and I said to myself—I must work with him someday.
Master Chef
Salad days
With the gourmand being more and more adventurous, we are looking to other cuisines for the taste and foodie adventures. Chicken, already being so versatile, makes a wholesome dish when combined with fruits.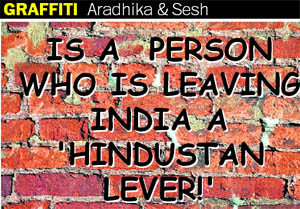 High Spirits
Coor-ca-light
A refreshing Vodka orange and chilled beer cocktail!! Ingredients 45 ml Fuel Orange Vodka 10 ml cucumber syrup lemon juice Coors light beer
TRENDSETTER
Chic choice
Every person has a sense of style in his or her own right. Yet, there are only a few who'd attract the second glances, who have the power to make the camera go zoom on them.
star track
Vidya's kahaani
Wedding anniversary
Lost babe
Salman makes fun of Shah Rukh's acting
Sense & sensuality
Judi impressed with Big B
Kissing scene
New friends
chatter box
Dimple calls it quits
Cook and tell
The technology savvy Parikshit
Acceptance issue