Hip Hip(py) hurray
There is something about the 70s. And to recreate the magic, you might have to pull out an old pair of John Lennon-framed goggles from the most cherished belongings in your parents' closet. Let's look at it through the translucent sepia-coloured glass; it's a peculiar sort of brown study that will lead you on to a better understanding of the era. The first that comes to notice, during the delightful chase down the memory lane, are the bell-bottom pants and the beautiful fringes, which compliment the brown ringlets. The 70's emerged fresh out of the socio-political commotion across the globe that stirred the aching need for revolution and peace, thereby the ideology ó 'power to the people'.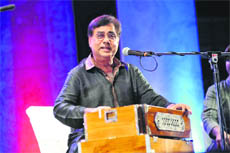 The voice lives on...
If only seeing is believing, anybody who did not have the good fortune to attend a Jagjit Singh concert would actually never understand the magic he cast on his audience! Ask those who had the pleasure to be a part of one such concert and they would not need to try hard to recollect every moment.

MELODY KING: Jagjit Singh
ITíS HAPPENING
Play on
A short story by Rabindranath Tagore makes the basis for the play Munna Ki Wapsi and the interjection of Kabir's dohas makes it special. Adapted and directed by P Chandrashekhar, Munna Ki Wapsi makes constant comparison between materialism and devotion, commitment and nonsensical sentimentality.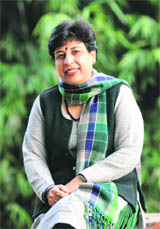 success mantra
Building a dream
Growing up in a rather small place Sunder Nagar in Himachal Pradesh to winning an Award for Excellence in Built Environment in the residential category from the Indian Buildings Congress, Archana Chaudhary is a story of hardwork and persistence. Presently the architect-planner with the Housing Board Haryana, Archana has slowly yet steadily built her body of work and she has an enviable list of awards to her credit.




ace PLANNEr: Archana Chaudhary
star track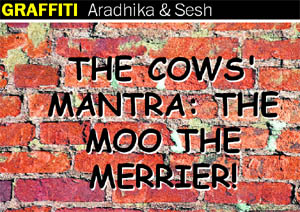 Vegan way
Love knocks again
Actor prepares
It's a boy for Vivek!
My wife is the boss: Bruce Willis
Jessica Alba can't stand gymming
Double bonanza
Justin Bieber cheated on Selena with Rihanna?
chatter box
Khamoshiyaan to go off air
Rupali ties the knot
Ghamashaan entry
Dramatic turn
New slot for Amrit Manthan
Karan's perspective