Age no bar
What's the big deal if yesteryears beauty queen Zeenat Aman is all set to tie the knot with someone half her age? That's how love has always been; it has forced people to do the most impossible of things; it is a rule-breaker and obstinate, yet it puts up the charade of being innocent and beautiful. It might be blind but it's certainly not dim.
Healing touch
Thoughts wield immense power is what we have heard and read all along. Not all, however, have tapped their potential. Baljit Amarjit Singh was diagnosed with severe osteoarthritis in 2005 and as many as six leading doctors in the field recommended total knee replacement for her.
One-stop wonder
Impressive stalls from some 100 companies open the 16th Inside Outside Mega Show at the Parade Ground-17, Chandigarh. You will get here stuff from taps to tiles and everything in between!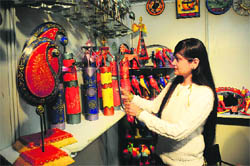 It's happening
Home & more
You might want to spare an awful lot of objectivity that emerges out of the need to maintain a monthly budget when it comes to beautifying homes, however, passion for beauty needs no evaluation of the heavy price tag and everything that comes along with it.
first-day-first show
Dancing away to glory
Any Body Can Dance
High Spirits
Barbara-D
Ingredients 45 ml Fuel Orange Vodka 10 ml pomegranate syrup 20 ml litchi juice Splash of lime juice
green thumb
Ornamental value
When Chandigarh was born, the city was lucky to have Dr M S Randhawa as its first chairman of the Landscape Advisory Committee. A passionate horticulturist, he introduced many species in this city, both indigenous as well as exotic, not however, disturbing the local groves of fruit trees and other indigenous species. Some of the exotic species introduced in the city established themselves making Chandigarh their natural abode.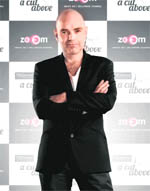 Cut above the rest
If hair styling did not have much to contribute to the complete look, veteran actor Sadhana's name wouldn't have preceded a cut; Madhuri Dixit's perms wouldn't have made girls rush to the beauty parlours, Aamir Khan's crew cut wouldn't have replaced Sanjay Dutt's long hair





style meter: Rod Anket
Visual treat
Art Portfolio-9 presents Delhi-based artist and sculptor SC Ahuja and emerging abstract artist from Bhopal Archana Yadav in a creative jugalbandi of abstract art and sculpture. Ahuja is a trained sculptor who has had 10 solo and 37 group shows in India and abroad. His sculptures are stylised and people-centric. The themes of his sculptures are a mirror of his take on life and survival.
star track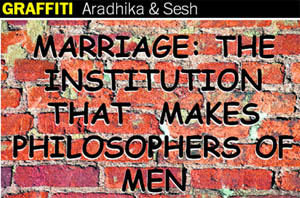 Iconic address
Moving on a Special plane
Sonakshi goes to South
Match making
Celebrating cinema
Gun shot
chatter box
What is next
Walk out!
Food for love
Just friends!
Aamir gets candid
Clean & clear