The SAP route to success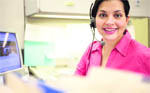 "Good plans shape good decisions. That's why good planning helps to make elusive dreams come true" — Geoffrey Fisher
With the corporates turning into conglomerates and the boundaries between departments and corporations merging fast, there is a growing need for a seamless integration of departments.
on board(s)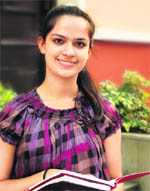 How to ace Business Studies exam
To do well in board exam is an aspiration of every student and for sure this is parent's expectation too along with social pressure in some of the cases. The key to performing well in the exams, apart from, studying hard, grasping everything and retaining everything is to study smart and in a proper manner, so that your efforts translate into performance. You only have to make all efforts to manage your preparation and attempt your examinations effectively. In order to score well in your CBSE exams, all you need to do is - schedule your studies effectively so that you can gain maximum in minimum time.
FIELD IN FOCUS:EDUPRENEURS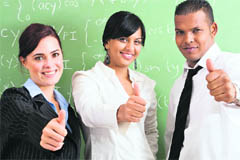 New-age entrepreneurs
The education sector in India has been recognised as one of the sunrise sectors and it is attracting significant investments. There are huge opportunities for edupreneurs as the sector is in a transitional phase and has witnessed huge demands in areas like e-learning, vocational training, finishing schools and higher education, among others.
new frontiers
Material science


In January, Prof Doug Cleaver of Sheffield Hallam University in the UK, contributed a Plenary Lecture to a conference in Varanasi on future materials. Here, he shares some insights into the speciality of materials modelling and discusses its development as a field of study in India.
Prof Doug Cleaver, Sheffield Hallam University, UK
smart strategy: time management
Make time count
Almost every employee spends six to seven hours at the workplace daily. But how many of them actually make full uutilisation of this time?
Tech Mahindra to hire locals in overseas centres
Software exporter Tech Mahindra is in favour of hiring locals at its overseas centres, as there is an urgent need to respond to the sentiment against offshoring in the West.
CareerCature
SANDEEP jOSHI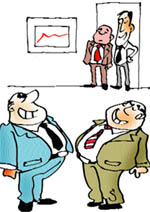 Don't 'power games' help them stay fit?
Career Hotline
Pervin Malhotra


Taking up studies after a break


All for a social cause
Happiness @ work
Gems of ancient wisdom
No goal is impossible