Grow in letter and spirit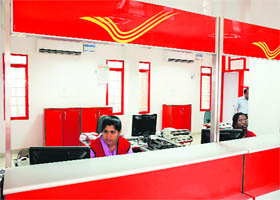 With the advent of the courier service and the ubiquitous email that has overtaken all communication it is a wonder that we still have a postal service. It may surprise many to know that not only do we have a well-functioning postal service in the country, but that it caters to the largest network of post offices in the world. As of March 2011, there are 154,866 post offices in India, out of which 89 per cent are in rural areas and 11 per cent in urban areas. It is further interesting to note that the highest post office in the world is in Hikkim, in Himachal Pradesh, at a height of 15,500 ft (4,700 m).
Career Hotline


Do I need to clear the bridge programme?


What are the prospects in population studies?


What are fourth-Gen BPOs?


I want to do summer training at DRDO
Cool Counsel
Anything vs Everything
All human beings have their special needs, wants and desires. Who doesn't want a better quality of life; better job, bigger house, bigger personal transport and so on? While making efforts to get what we want, we forget that we are only mortals and have certain limitations imposed by nature.
news board
ISB's Young Leaders Programme
The Indian School of Business (ISB) invites undergraduates to apply for its Young Leaders Programme (YLP). The YLP is a foundation programme for outstanding undergraduates from diverse disciplines to get a great head-start to their careers, by giving them an opportunity to seek pre-admission to the ISB's one-year Post Graduate Programme in Management (PGP).
scholarship roundup
Indo-US Research Fellowship
The Science and Engineering Research Board (SERB) of Department of Science and Technology, Government of India and Indo-US Science & Technology Forum (IUSSTF) announce Indo-US Research Fellowship Programme for Indian Researchers. These awards will provide an opportunity to young Indian scientists and technologists of all disciplines. These awards will provide an excellent opportunity to young Indian scientists and technologists of all disciplines, under the age of 40 years to interact with the American scientific community and get first hand information of the developments taking place at the international level.
field in focus: chemical engineering
Spectrum of wide choice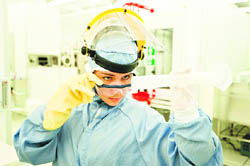 Chemical Engineering, to put it simply, is the discipline that combines knowledge of chemistry and engineering for the production of chemicals and related by-products. This branch of engineering covers areas from biotechnology and nanotechnology to mineral processing. It covers various fields of chemical technology in mineral based industries, petrochemical plants, pharmaceuticals, synthetic fibers, petroleum refining plants and the like. Chemical engineers design and operate chemical plants and improve methods of production.
career compass: digital marketing
Digital gains
Digital marketing as a career option has significantly left behind other fields in terms of rate of progress and potential. The field has shown unparalleled dependence of marketing plans and efforts of companies across industries. Companies can no longer afford to ignore and lose out on the online aspect of marketing as the stakes are very high and every dawn is witnessing an increase in the number of companies going digital. The increase in the number of techniques to gather and analyse data has spelt a boom in this area. More and more companies are now placing all decisions and budgets on data trends thus generated.
on board(s)
How to befriend physics
The experience of sitting for Physics Plus II board exam can be the toughest for students in comparison with other subjects. Year after year students come up with requests and complaints to modify the pattern and marking of the question papers.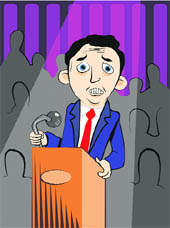 smart strategy: overcoming the fear of public speaking
How not to be tongue-tied
The mere mention of the words 'public speaking' strikes terror in the heart of many professionals. Unfortunately, public speaking is an essential skill for each one of us irrespective of our age or profession. From making presentations to sharing ideas, we need to address people on regular basis. Moreover, being able to speak publicly can have huge payoffs in terms of one's career growth. Conquer the fear of public speaking by going ahead and doing it. However, confidence alone is not enough to become a pro at speaking in public. Effective communication skills come from knowing the subject matter, preparing the material and practicing delivery.
Winning first moves
A new job is often an indicator of a major shift in a person's lifestyle, change in personal as well as social life. Some professionals look for stability while others aim to explore their skills at their new office. Here are some tips on how to get adjusted to a new job, be passionate at it and ultimately be successful at it.
Companies ready to increase hiring
Notwithstanding the uncertain global economic environment, over 50 per cent of entrepreneurs across the world are planning to increase their workforce this year, a survey by Ernst & Young shows.
Happiness @ work
One good turn deserves another
The tussle between good and evil is constant, say the scriptures. For the sake of order, the good ones must not only join hands, but also help goodness grow by spreading the word and returning the favour.