The man, the machine
It can be a real challenge to make him speak, to tell him to go full throttle with what's there in his mind. It can be a little unsettling to see him take measured turns in his conversation.
All about moves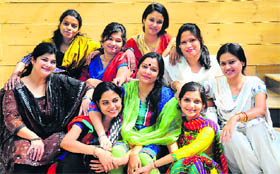 When movement courts momentum in a rhythmic affection, it leaves a pattern of creativity behind-a pattern called dance. Organised by the Chandigarh Administration, The Chandigarh Dance Festival at Tagore Theatre, celebrates this creative medium of art. And the second day of this four-day event beckons Meera Dass along with her troupe from the Gunjan Dance Academy, Cuttack.

IN STEP: Meera Dass (in green dupatta) along with her team
success mantra
Punch line
Vijender Singh is a success story that rose among challenges to shine bright. This Olympic medal winner belongs to a small village, Kaluwas, in Haryana. From a humble family background, Vijender dreamt of making it big and he actually did it.
gyan zone
Mane matters
Spring is in the air even as winter is on its last legs. And coming with the new season are the latest trends, which have created a real buzz in Ludhiana markets. To match up with the clothes, hair styles are also getting swankier.
For the sheer pleasure!
Elegance sure adds to one's glam quotient. This season is all about elegance and going the Audrey Hepburn way! From laces to sheer sleeves, breezy chiffons and rich brocade patterns, go feminine and sophisticated with adornment.


Graffiti

Aradhika & Sesh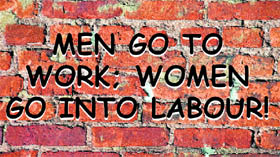 Culture connect
Music speaks the language of the heart and can transpire beyond all boundaries to connect to the soul. The appeal is universal but when it comes to intonating in homeland, the charm manifolds.
CELEB POINT
Sir, we love you!
Shhhhhhh!! Shooting with Mr Bachchan soon; after so many years, I am super-excited. He is the one and the only actor - the legend, the superstar, the lovely human being; he is my reason to being in films.
Doc Talk
Face the reality
Facial wrinkles and lines can be reduced with cosmetic injections into the skin. The two main types of injectable substances used are botulinum toxin Type A and dermal fillers. These injections weaken the supporting muscles or plump up the skin, and this lessens the appearance of wrinkles. To treat deep lines, the certified dermatologist may decide to use both types of injectables to achieve the best result. 
star track


Meet the leading B-town couples…


Sonam's dare bare act


Friends indeed


For a new beginning


Stage managed


Professional touch
chatter box


Fresh start


Fight club


Positive take


When Criss Angel trained Big B


Pet pal