Genetics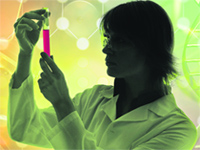 A career with strong genes
Genes may be pronounced as "jeans" but are, in fact, quite different from the distinctive blue item of clothing that has become standard wear of young people. These are the living characteristics that identify each individual. Genes are the basic units of heredity such as the colour of your eyes or the shape of your nose that are passed from one generation to the next. And Genetics is the study of genes and their effects.

field in focus: human rights
Make the right choice
Human Rights are universal and fundamental rights regardless of man-made classifications like caste, creed, sex, nationality etc. Human rights are the basic rights of a person to survive in this world i.e. the right to healthy food, right to clean water, freedom of movement and speech and freedom from slavery and discrimination. Representing fundamental human values, these rights are eternal, inalienable and unvarying; all other rights flow from these.
on board(s)
Sacrificing sleep can hamper performance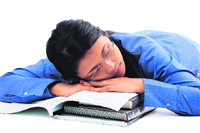 March has always been the most stressful month for students because of exams. Somewhere around February is the time when students start getting anxious over their exam preparation and start sitting late into the night pouring over books. Losing out on sleep and feeling further fatigued they are often ill-equipped to do anything that requires them to be attentive, leave alone attempt to take an exam that is often 3-hour long!
first person
International edge for law students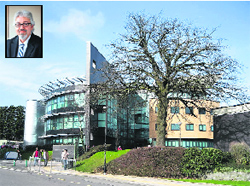 There has been a considerable rise in the number of students opting for Law courses not only in India but also abroad. One of the main reasons for this increasing popularity is the vast range of specialisations and career opportunities that this field offers to students nowadays. There has also been increasing interest in degrees offered by universities abroad. During a visit to India recently, Professor John Linarelli from The School of Law at Swansea University, UK, talked about the options available in the UK. Excerpts:

John Linarelli, Professor, School of Law, Swansea University
smart strategy: hire right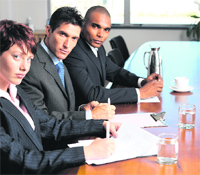 Interviewers also need to prepare
With ruthless appraisals and assessment the hiring season is upon us 24x7! As prospective employees queue outside the hiring manager's office, it is time for both sides to gear up for the hiring process! It is a misnomer that only the interviewee needs preparation for an interview. As an interviewer if you are judging the candidate, then remember, the latter is also doing so. You represent your company and its integrity; therefore, take out some time to become the perfect Interviewer!
Job cuts likely in auto sector
With automobile manufacturers in India being hit hard by dwindling sales, only 51 per cent of them are likely to hire for new jobs in 2013, according to job portal Naukri.com.
Career Hotline
Pervin Malhotra email your queries to careers@tribunemail.com

CareerCature
Sandeep Joshi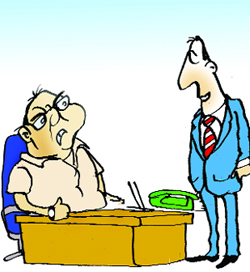 I am looking only for a part-time job because I am already running a placement agency.
Guide me about Doctoral programmes in management
How can I get into journalism?
Happiness @ work
Gems of ancient wisdom