Teachers need adequate training and support, too
Harender Raj Gautam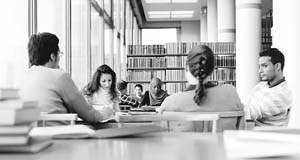 Teachers must upgrade their skills to match the aspirations of their students. Thinkstock

TEACHERS are the backbone of the education system that creates the most important knowledge resource in society. Therefore, our schools must have high quality teachers because only enlightened, emancipated and empowered teachers can lead our society and the nation towards progress.
The National University of Educational Planning and Administration (NUEPA) has done exhaustive study on the condition of primary education in our country based on the data received from as many as 1.36 million schools spread over 637 districts across 35 states. The recent estimates prepared by the NUEPA and Ministry of Human Resource Development (MHRD) indicate that the implementation of RTE would require the appointment of 0.5 million additional teachers over and above the existing vacancies. Out of about 4.52 million teachers in the country, nearly 3 million are teaching at the primary/elementary level. According to RTE rules, children have the right to at least one qualified and trained teacher for every 30 pupils. Currently, there is about one teacher for every 34 students.
In our school education, the most critical component is the availability of sufficient number of qualified teachers. Shockingly, 36 per cent of all sanctioned teaching posts are vacant and among the recruited ones, 6.7 lakh teachers are professionally unqualified and untrained. Among this vast pool of the teachers, 45 per cent have not studied beyond the 12th grade. The professional competence can be gauzed from the fact that high percentage of 91 and 93 per cent of the teacher candidates could not qualify the National Teacher Eligibility Test conducted by the Central Board of Secondary Education in 2009-10 and 2010-11, respectively. This problem has reached to such a situation because teacher recruitment in most states remained frozen for many years, leading to sub-optimal solutions such as hiring para teachers with different nomenclature and lower salary to override fiscal constraints.
Demand for greater numbers of teachers has led to massive quantitative expansion of the number of institutions and courses at various levels in recent years, but without the necessary emphasis on infrastructure, faculty qualification and learning resources. During the 1990s, the government chose to restructure the education system by allowing local groups to start primary schools and by delegating the task of recruiting teachers to village panchayats. Appointments of 'para' teachers resulted in plethora of problems, which further crumbled the delicate pool of teachers in states.
The MHRD report on RTE estimates points out that as high as 75 per cent teachers are without professional qualification in the north-eastern states and 51 to 30 per cent in the states of Bihar, Jharkhand, West Bengal, Chhattisgarh, Uttar Pradesh, and Odisha. These are identified as states with grossly inadequate teacher education capacity. Many of these have sought exemption from fulfilling their legally binding teacher qualification norms while recruiting the required number of teachers. This dilution will have serious long-term consequences, as it will weaken the teacher cadre, further ensuring poor learning outcomes. The report further indicates that 40 per cent of primary schools have a classroom-student ratio of higher than 1:30 and approximately, 10.5 per cent of our schools are manned by a single teacher.
A Supreme Court-appointed commission led by former Chief Justice of India JS Verma has come down hard on the National Council for Teacher Education (NCTE) for its failure to rein in "substandard" teacher education institutes (TEI) in the country. Currently, more than 85 per cent TEI are in the private sector and this necessitates the need for an appropriate regulatory framework to ensure quality standards in teacher education.
Teachers need adequate training and support, too. Therefore, the Human Resource Development Ministry has mooted a proposal to set up 40 schools of education to meet the crunch of quality teachers. These schools will be set up in select universities and institutions to produce "teacher educators".
The quality of untrained in-service teachers can be addressed by restructuring training modules in government-run teacher training institutes such as the State Council of Educational Research & Training and District Institution of Education and Training (DIET). This huge task of training can only be accomplished if these institutions are fully functional. These academic institutions often function as 'transit lounge' for functionaries and devalue any effort to build institutional capabilities. This often implies a shortage of staff in these institutions. It has been reported that in several states there is a shortage of faculty in DIETs which directly impacts the quality of pre-service programmes.
A National Council of Educational Research and Training report indicates that about 44 per cent DIETs in the northern region, 58 per cent in north-eastern region, 33 per cent in the eastern region, 44 per cent in the western region, and 67 per cent in the southern region have about 50 per cent academic posts vacant.
As education is a concurrent subject, Central and state governments have to work in unison to deal with this problem with compassion and dedication. Above all, teachers have also a great responsibility to upgrade their skills to match the aspirations of their students. Teaching is not a mere job but a mission and requires a missionary approach. Therefore, teachers must follow great ideals in life to become role models in society. Their role becomes more important in the present context as the knowledge society of the 21st century will decide the future development perspective of the country on the world horizon.
The writer is Senior Scientist at Dr Y. S. Parmar University of Horticulture and Forestry, Nauni, Solan