INDIAN NAVY
Sentinels of the sea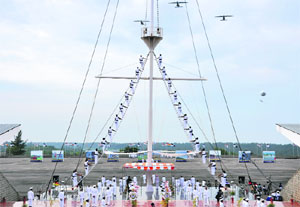 Jawaharlal Nehru had said, "To be secure on land, we must be Supreme at Sea". This reminds one of the seafarers who protect us day in and day out and secure our maritime interests — the Men in White, the navy personnel. Besides having the honour of serving one's country, career in the Indian Navy also gives one an opportunity court adventure. Besides giving an opportunity to youngsters to display leadership skills, this career bestows one with a tremendous amount of responsibility.
career compass: risk manager
A risk worth taking
Organisations today are faced with a dynamic environment where it has become imperative to gauge the situation before it finally takes shape. The strategic playfield has become more intense and calls for bigger roles and responsibilities. The assessment, analysis and taming the risk that a company faces has emerged as a challenging and interesting career. The acronym VUCA-Volatility, Uncertainty, Complexity and Ambiguity very aptly describes the challenges one has to overcome on a routine basis once you pick up risk management as your career.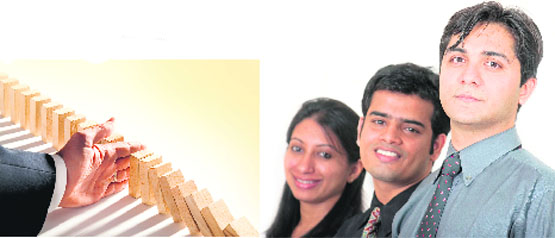 testing times: cracking jee
More tricky than tough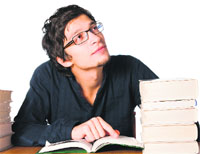 For students aspiring to enter a prestigious engineering college, this is inarguably the most crucial time of the year. JEE (Mains) aspirants are now entering the final lap of their preparations. JEE is a tough nut to crack given the sheer magnitude of competition that it entails, and the students know this. This year, a record 14 lakh students have enrolled for appearing in the exam. The registration not only touched the highest ever figure till date, it also saw a jump of nearly 2.8 lakh enrolments as against last year when 11.2 lakh had registered.

study abroad: china
Promising destination
With the trend of studying abroad becoming popular among Indian students many new providers have now entered the education recruitment space and are challenging many of the traditionally popular countries such as USA, UK and Australia. Over the past five years a number of new education destinations such as UAE, Malaysia, and Hong Kong have become popular among Indian students.
smart strategy: the abc of business english!
Master the language of success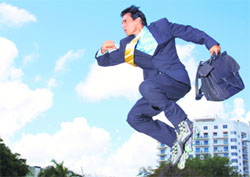 English language is a dominant means of present day communication at workplace. Hospitality, Public Relations, Business Process Management are some sectors where it is used more often than in others. Coupled with this is the growing demand of writing assignments that are outsourced to India. Speaking and writing correct English is a skill that needs to be mastered in today's increasingly shrinking global work atmosphere. Fixing a meeting, locking a deal, discussing an agenda or product branding requires more than a working knowledge of English.
High premium jobs
Professionals in the Venture Capital, Semiconductors and Management Consulting industries command the highest premium in the competitive market for management talent as per data released by HeadHonchos.com, a job search and career portal.
Vacancy
Talent crunch hurts employers
Talent crunch is causing a drag on employers across the world and the situation is worse in emerging market economies, including India, where over half of the employers have positions for which they are not able to find qualified candidates, says a survey by CareerBuilder.
Best employer award
Ajuba Solutions, a provider of healthcare revenue cycle management services, has won 'Fun at Work' and 'Best employer' award at the BPO Excellence Awards 2013 held in Mumbai recently.
CareerCature
SANDEEP jOSHI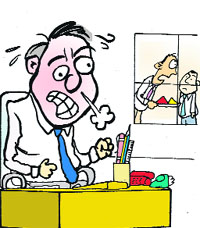 Do you think he needs any more red?
Career Hotline
Pervin Malhotra email your queries to careers@tribunemail.com
How does one get the job of a surveyor with the Indian Register of Shipping?
I want to appear for SCRA exam
Is it a good idea to get into bioniformatics:?
Happiness @ work
Gems of ancient wisdom
For colourful times, don't play with fire