M A I N N E W S
Visa on arrival for Pak senior citizens
Tribune News Service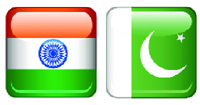 New Delhi, April 5
Indicating a small yet significant shift, India has started visa on arrival facility for senior citizens of Pakistan.
The facility, originally supposed to start on January 15 this year as part of the new liberalised visa regime between the two neighbours, was put on hold after two Indian soldiers were beheaded along the Line of Control (LoC) on January 6. Pakistan had, however allowed Indian senior citizens to utilise the facility in January.
A senior Home Ministry official said: "We have launched visa on arrival facility for Pakistan senior citizens at the Attari-Wagah Integrated Check Post from April 1." No decision has been taken to allow group tourist visa facility to Pakistan nationals. The scheme was to start from March 15 but was put on hold by India citing "technical issues".
After two Indian soldiers were beheaded along the LoC, Prime Minister Manmohan Singh had said the incident had cast a shadow on bilateral relations and asked Pakistan to create conducive environment to take the normalisation process forward.
He had said he was yet to see any "tangible progress" in dismantling of terror infrastructure in Pakistan and bringing to justice the perpetrators of the Mumbai terror attacks. The new visa agreement was signed last September.
The hiccup
The facility was to take off on January 15 but India put it on hold after two soldiers were brutally killed along the LoC on January 6
Pakistan had extended the facility to Indian senior citizens; a Chandigarh-based person was the first to cross over in January
This is part of the new visa regime, which got the go-ahead during Pak Interior Minister Rehman Malik's December visit to New Delhi