Head for a hat
The hat, which came as protection against the elements, has been the most enduring style statement for style divas as well as actors
Sonali Seth
In recent movie history, there's no better imagery than Pretty Woman Julia Roberts walking into the racecourse wearing a sunny polka dot dress and a ribbon-tied Derby hat. Julia Roberts is not alone. Over the ages, hats have been the most enduring style statement for leading Hollywood stars. Clark Gable tweaked his dapper hat in Gone with the Wind. Humphrey Bogart made it his wardrobe essential in Casablanca. Clint Eastwood curled up its brim in The Good, the Bad and the Ugly and Harrison Ford's Adventures of Indiana Jones would never have been as exciting without his fedora.
Hats. Hollywood men and women have had a fascinating love affair with head gear. Whether it is the spaghetti westerns or Chaplinesque comedies, courtroom capers or romantic dramas, hats have been as much a part of movie folklore as the shining stars themselves.
But hats are not just the preserve of Hollywood. Down the ages, these have adorned the heads of stockbrokers, attorneys, teachers, doctors, gangsters, society butterflies and beauty queens. Men and women have worn hats since time immemorial. 'Hat' is derived from the Anglo-Saxon word "haet," which means a cover. Since ancient times, headgear was a means of protection against the natural elements.
Fashion accessories
Though these first came into prominence as a protection against heat and cold, over the years, these also became fashion accessories. Among western women, the popularity of hats has never dimmed and they have seldom gone out of fashion.
For men, hats became a part of the essential wear between the 14th and 15th centuries. For women though, these became a fashion statement only in the 18th century. Different material started being used in the making of hats. Silk, velvet, taffeta, leather, felt were the preferred fabrics in this period.
In the Victorian England, hats were a mark of status. There were different hats for different kinds of people. For example, the men and women of noble origin wore either tall, stiff top hats or wide-brimmed hats with large crowns, which were adorned with feathers of a pheasant. Middle-class people wore smaller hats, usually without feathers. But even if they had feathers, these were from smaller and more common birds. The working class wore plain straw hats and muffin caps. The only people who could get away by not wearing a hat were beggars and urchins.
Some high society women were known to change their hats several times a day. No lady in those days ventured out without a hat. Men, on the other hand, would remove their hats when meeting a lady as a mark of respect. Much as Indians and people in some other countries uncover their feet when entering a place of worship, those in western societies would take off their hat at the time of going into a church or a synagogue.
Popular hats
Over the years, everything has changed as far as hats are concerned. Today there are hats and hats. Some of the most popular ones include bowler hats, sola hats, fedoras, bucket hats; straw hats; sports hats; balloon hats, bollinger hats, top hats and more. Each has its own distinctive style and, like apparel, it can either enhance one's personality or completely ruin it, if the choice is wrong.
For a brief period in the 20th century, hats lost their flavour as the modern post-War world of the 1960s and 1970s ushered in the concept of power dressing and the corporate look came into vogue. A hat suddenly seemed an ancient and unnecessary head dress, which was best discarded in favour of slick hairstyles.
But in the 1980s, these suddenly bounced back in vogue, especially after Lady Diana popularised these all over again. Her immaculate sense of dressing and her amazingly designed hats brought head dresses centrestage. The boost to hats has been a much-needed shot-in-the-arm for the industry even as most of the western nations are going back to the bowlers and fedoras, at least for formal occasions.
Hats have again started finding favour in popular cinema and a number of leading stars are back in their designer dresses and top hats. Or, as Harrison Ford recently quipped after signing for another sequel of Indiana Jones, "I'm delighted to be back in business with my old friends. I don't know if the pants still fit, but I know the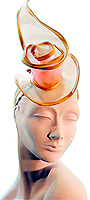 hat will!"
STEPHEN JONES PARAPET HAT
One of England's best-known milliners, Stephen Jones hats have been setting trends year after year. Like a rose in full bloom, this Stephen Jones' parapet hat has petals, which peak and trail in beautiful lines. It is perfect for complementing this season's ladylike demeanour.
Price: Rs 33,000 $600
STETSON IBARRA PANAMA HAT

Both comfortable and stylish, the classic Stetson Ibarra Panama straw hat has been hand-woven in Ecuador. It comes complete with a smooth leather sweatband and fine mesh netting designed to enhance the look of the hat and give the wearer an ultimate style statement.
Price: Rs 17,875 $325
REBECCA COUTURE HAT BY SIGGI LONDON

Add a dash of style to a special occasion with this large orchid slanted disk hat with flower and bow trimming. The Rebecca couture hat by Siggi of London is hand-crafted, light-weight and tilted for style with a floral and feather arrangement that is bound to make heads turn.
Price: Rs 39,875 $725
JANE TAYLOR SUMMER HAT

The Jane Taylor peddle straw hat with silk grosgrain ribbon gives the wearer a young and sophisticated look. The large, soft brim summer hat for ladies is the favourite of a number of Hollywood celebrities. Besides protecting you from the harsh sun, it adds a touch of class.

Price: Rs 22,000 $400
BAILEY MADISON FUR HAT

The Bailey fur felt hat with a downswept front, a back brim and tapered open telescope crown is called the 'Boss' as it was worn by Mafia dons in the 1920s and 1930s. True to its name, it comes with a raw-edge brim, a pre-creased crown and chin strap hooks for easy attachment of a string.
Price: Rs 12,375 $225
ALBERTUS SWANEPOEL'S FEDORA

The purple cotton-blend fedora with burgundy bow ribbon trim is the highlight of the leading American hat designer Albertus Swanepoel. The hand-crafted snappy hat shaped on vintage blocks exudes the 1920s chic and is guaranteed to give the wearer an instant chic.
Price: Rs 34,375 $625
GARFINCKEL STRAW HAT FOR MEN

This is a retro straw hat with a grosgrain band in black bordering that was in vogue in the 1960s. Now American millinery Julius Garfinckel & Company has revived the style. The hat is finely woven out of straw in a Milan-style weave. It is sophisticated, yet casual enough for summer.
Price: Rs 8,250 $150
WIDE BRIM HAT FROM ALEXANDER McQUEEN

The wide-brimmed hat with a black and white diamond-print ribbon is the 2013 style statement of British fashion label Alexander McQueen. Especially made for people going on a business trip or vacation to a tropical country, the hat not just shield from the weather but is also trendy.
Price: Rs 18,560
CHRISTINE MOORE PARASISAL HAT

American designer Christine Moore hats are known for their attention to detail. This smart and exclusive ladies woven Parasisal is among the many creative hats the designer is offering this season, which are crafted at the label's Manhattan studio and handmade to order.

Price: Rs 21,450 $390
GUCCI BUCKET HAT

The Gucci Bucket Hat with embossed Gucci Logo is a classy accessory for any summer day. The classic pattern of interlocking G's is configured all over the hat to emphasize the iconic design of the label. Made with an interior cotton lining, this hat is a great wear and also makes an ideal gift.
Price: Rs 9,625 $175
EUGENIA KIM HUNTER FELT HAT

The Eugenia Kim Hunter Green felt hat is just the accessory to give you an effortless polish. Worn with tailored shirt and trousers, it will add a retro style to your personality. Stars like Jennifer Lopez and Cameron Diaz swear by this hat.
Price: Rs 24,200 $440
BUNDLE MACLAREN BERET
The baby cheetah navy blue beret for women from leading British designer Bundle Maclaren is a real head-turner. Soft and wonderfully textured, it sits snugly in place offering warmth, comfort and style and successfully bridges the gap between high fashion and high street.
Price: Rs 23,375 $425
MISSONI CROCHET-KNIT SUNHAT

In pretty multi-colours, the Missoni crochet-knit cotton sunhat for ladies with a wide structured brim will instantly upgrade the vacation look. The internal grosgrain trim ensures a comfortable fit, while the wide brim will keep the midday sun from your eyes giving you both comfort and style.

Price: Rs 19,250 $350
NOEL STEWART MILLINERY WOOL-FELT FEDORA

Hats are a must-have accessory for spring and summer and Noel Stewart Millinery wool-felt fedora is a sophisticated choice. Emulate the runway styling by pairing it with a silk dress, or think country chic and style with a classic jacket, jeans and boots.
Price: Rs 61,500 £750
BURBERRY RAFFIA TRILBY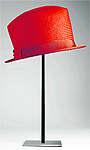 The stunning women's trilby from Burberry is woven from viscose textured raffia and is wrapped with a soft leather band. It has an angle- downed narrow brim and is slightly turned up from the back. The Italian-made trilby hat has a grosgrain trim, which will make a lady stand out.


Price: Rs 24,750 $450
TOP HATS
BOWLER HAT: The bowler hat is called a Derby in America. A dome-shaped hat made of hard felt it has a small curled brim. It was first worn by the Earl of Derby on his visit to the U.S. The Americans took to the hat and renamed it Derby.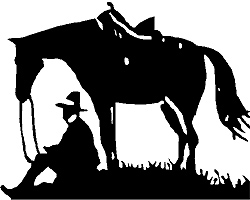 FEDORA: Made famous by Indiana Jones, it is made of soft felt, has a pinched front and is creased lengthwise down the crown. The brim goes all the way round. Almost all fedora hats are usually bent down over the eyes and come with a band.
TOP HAT: Once the ultimate in high fashion the top hat reached its peak of popularity in the early twentieth century. It has a tall and flat crown with a large brim. It signified power, wealth and snobbery and was mostly worn by nobility.
PANAMA HAT: Originating from Ecuador the Panama Hat is traditionally made from the Tequila straw plant. Worn normally in hot climate and on a beach, it was made world famous by American President Teddy Roosevelt.
COWBOY HAT: A high-crowned, wide-brimmed hat it got its name from the time of the Wild West when Cowboys roamed America on horseback. Now it is worn by farmers and ranchers to protect themselves from inclement weather conditions.