Sabbaticals that pay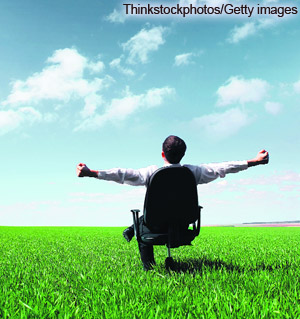 More and more companies are increasingly realising the importance of giving employees the option of a sabbatical. With some ground rules for the same in place, this provision turns out to be a win-win situation for both the employee and the employer
Sabbatical literally means leave taken after seven years, though the corporate world is more than kind in giving this time-out much earlier than seven years, to deserving employees for personal, professional or outreach purposes. But before taking a decision in this regard one should be sure about the return on investment it has in store, like cost of the course versus a year's loss of seniority and experience and not to forget the expected salary and perks after the course gets completed.
Career Hotline
How can I get into English (Hons) in DU?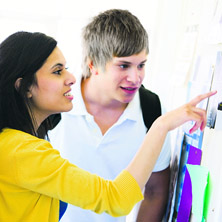 Q. I have completed my Class XII with humanities and am very keen to pursue BA (Hons) from Delhi University. I would be very grateful if you could please tell me about the entrance test and how to prepare for it. — Hansa Uberoi
A. The Common Aptitude Test for English (CATE), based on which 21 colleges conduct admissions to the BA English (Hons) course at DU, may be discontinued this year under the four-year-undergraduate degree course pattern. The university plans to conduct admissions to the course on the basis of Class XII marks instead. However, watch this space or the DU website: www.du.ac.in for further updates.
News board
Women's conference
The Women's Development Cell, Shivaji College, University of Delhi in collaboration with Women's Studies and Development Centre, University of Delhi organised the First international Conference on "Empowerment of Women in the Developing World" recently. In the inaugural session the Principal, Dr Shashi Nijhawan, stressed the significance of sensitising men and women to sex-based inequalities, and how this should begin with the involvement of both men and women at the very grass root level. Mamta Sharma, Chairperson, National Commission for Women and Chief Guest of the event. The college has also instituted the Jijabai Women Achievers' Award. This award is conferred upon women who have worked towards bringing a change in woman's condition. Keeping in view the need to create equal space for women and men, Shivaji College gives 5 per cent reservation to girl students during admissions.
Study abroad: UK
Practical edge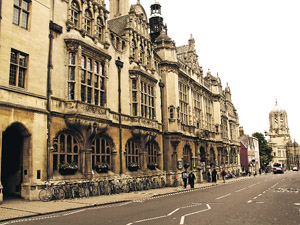 UK is known for its quality of education world over. Education in the UK is underpinned by world class research. There are a number of factors that make the UK a good choice for those planning to study abroad. Here are a few plusses of studying in the UK: Courses in UK focus on theory and application of theory. The practical nature of the courses makes it really interesting for students to learn new concepts. Students get to apply theoretical concepts using laboratory experiments, case studies and class room discussions.

Scholarship roundup
Domus Academy in partnership with Park Hyatt offers 'My 5-Star Experience Competition' for scholarships to pursue Master's in Service and Experience Design. The competition is open to professionals and graduates in business and design-related disciplines, humanities, social sciences, and communication. The candidates will identify new service packages tailored to the desires of specific user targets and clusters visiting Milan for a week or a weekend.
Career compass: computer hardware and networking
Wired wizards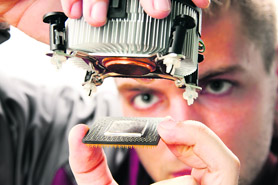 While software professionals deal with the writing of code and developing both server and client side scripts, the hardware professionals are the ones who make it happen. Imagine what you would do if suddenly your printer stops responding, or your machine just hangs and refuses to behave, or you need to magnify the RAM. For answers to all these, you need to deal with various hardware components such as chips, computer systems, motherboard, processor, RAM, circuit boards, modems, external hard disks, printers and keyboards. The hardware and networking professional or database administrator is the one who helps us through the sticky keys of our wired life.
Course cruising
Law courses
The National Law School of India University (NLSIU), Bangalore has invited applications for admission to distance learning courses for the academic year 2013-14. The institute offers academic programmes in distance education mode to enable interested candidates to expand their legal knowledge in a globalised world.
Testing times
Do a NEET job
NEET or National Eligibility cum Entrance Test is the medical entrance exam that students need to take to realise their dream of becoming a doctor. NEET replaces the AIPMT from this year and is, therefore, the single-most important exam for medical aspirants. As 2013 is the first time that NEET is being conducted, there is considerable anxiety surrounding the exam. It is only reasonable to expect that competition will be intense and students will have to prepare each subject in depth. It will be an MCQ-based exam that will thoroughly test strengths and weaknesses of students in all three sections — biology, chemistry and physics. While all chapters of XI and XII biology are equally important, students would be better placed if thet focus more on Class XI bio syllabus.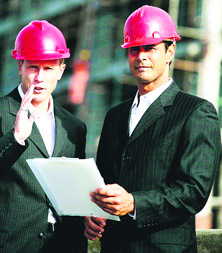 Field in focus: construction management
Building future
With the growth of real estate in India, the demand for skilled professionals in the industry is also on a fast track. Real Estate is a sunrise sector, accounting only second to agriculture, for the country's GDP. To be successful in this race, the focus of construction businesses is shifting from being great builders to establishing themselves as business enterprises. In order to meet the challenges of cost, quality, and time, this sector is predominantly depending on the brilliant MBAs. Managers and executives who have embraced the facet of every business are in demand in the real estate sector because of their skills in accounting, finance, marketing and managerial principles.
Smart strategy: surviving a bad job
Make the best of a bad bargain
Each one of us who has spent a few years doing some kind of a job has hated one's job or workplace at some point of time. It could be the long hours, poor compensation, nasty co-workers or an unfair supervisor. No matter what the reasons are coping with this dislike does become difficult with each passing moment.


CareerCature
SANDEEP JOSHI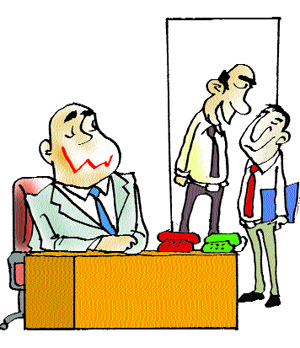 The graph of his smile tells me we are close to meeting our targets.

Happiness @ work
Gems of ancient wisdom
Fortune favours the brave
Nothing can keep a hardworking and dedicated person down for long. Sooner or later, even luck will side with him. In 1946, a divine voice commanded Mother Teresa to move out of the "comforts of the convent to the slums". When she approached Father Van Exem, her guide and adviser, he told her to write to the Archbishop of Calcutta. As Partition was nearing, the Archbishop felt it would be unsafe for Mother to wander around alone in the streets. In August 1948, two years after she heard the call, she was granted permission.
Office mantra
Enhance your EQ
Businesses are now structured in a way that almost everyone has some level of decision-making power. Whether the decisions are big or small, these have a direct impact on how successful, efficient and effective individuals are in their job. Till now it was assumed that successful people are basically very smart and hard working. Studies have also found that there is some correlation between IQ and success. But on the other hand it is also true that some people with high IQ has failed in a job, while some with average intelligence have performed exceptionally well.
Hiring scene
Happy days for job seekers
India Inc seems to be optimistic about their hiring intentions for 2013 as 94 per cent of the businesses are planning to increase their headcount, according to a survey. The survey conducted by workplace solutions provider Regus among more than 26,000 businesses in nearly 100 nations, including India, revealed that most of the recruitment is expected in sales and marketing segments.
Cubicle trends
What do working women want?
Striving for a work-life balance has been the primary concern of working women in India and in the hustle and bustle of maintaining this balance, there are lot things that a working woman wishes for. According to a survey conducted by ApnaCircle.com, almost 40 per cent women wanted to continue working even after marriage and childbirth and almost 42 per cent wanted to continue working till the age of 50.
No one wants to discuss salary
When it comes to discussing salaries, most employees still follow the 'don't ask, don't tell' policy, according to a new global study.