Forward note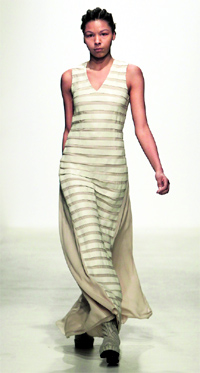 A model presents a creation by Georgian Fashion House Atelier 10a during the Fall/Winter 2013/2014 collection at Tbilisi Fashion Week. — Reuters
Console king
With an experience of over fifteen years in the industry, Dj Kan-i aka Kannabhiram Bellumkonda has won many a heart across the globe with his talent on the console.
Foreign voice, desi tune
She pulls a dupatta over her head when asked to sing a shabad; anyone well-versed in the aesthetics of the religion wouldn't mind that. However, the woman looks quite like a non-Indian, fair-skinned, grey eyes and blonde hair…Anita Lerche is every bit from Denmark, but the split side startles one and all!
Go with the beat!
If everybody listened to the same set of songs, generation gap would be far less while cultural barriers far more and, probably, headphones would never have been invented! People cannot possibly agree on music, let alone the genre.
it's happening
A date with cinema
Sunday with filmmaker is a unique monthly event organised by the Chandigarh Creative Cinema Circle wherein every month on the last Sunday a filmmaker is invited to Chandigarh to showcase his or her films. Till now, the association has held seven events and the director for the month of April is Sanjay Arora from Delhi.
gyan zone
Beyond the cage
The futility of oppression and its tyranny stands questioned in the light of humanity that has for long tried to reconcile with the laws and the society. And when it comes to prisons, we have, not by choice, but because of ignorance, abandoned any concern that is associated with its state or functioning.


Pun'jab'
Sandeep Joshi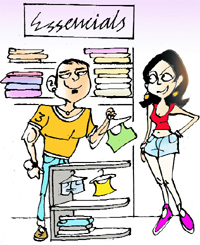 Tell Tale!
There's a story behind the idea and a reason behind each of the inspiration. Neelam Man Singh's Chowdhry's latest endeavour The Last Tale, in association with People For Animals, all started from the original play written by the Nobel laureate Toni Morrison about Othello's wife Desdemona.
star track


An ode to mother


On a cordial note


In the middle of things


Out of hibernation


The big bang delayed


Broadway bound


On a business trip


In a happy space
chatter box


Something different


An evening in Kashmir


What's brewing


Hussain to host a crime show


Pack up


800 and going strong