Hidden persuaders
The consumer is the target of aggressive selling by companies. In the age of growing brands and products and shrinking attention spans, what are the factors that make some ads click with consumers?
Vasudha Sahgal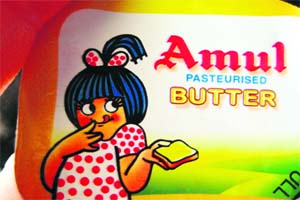 HOW often have you caught yourself humming that catchy jingle and smiling at the funny tagline in an ad? Quite often, if you go by the deluge of advertisements — be it in print, electronic media or of course online. It sure is an (m)ad, ad world! From a spot on the radio to a 30-second television commercial and Internet presence, advertising has indeed come a long way and is now ubiquitous.



---
ARTS
Dance sans borders
Indian classical dancers of foreign origin have played a unique role in enriching arts of the sub-continent. Performing with ease, these dancers have grasped the complex language of Indian dances
Nonika Singh
FROM across the seven shores they came, and surrendered themselves to Indian classical dances. Born with sensibilities far removed from Indian ethos, they have nevertheless danced their way into the hearts of classical art connoisseurs. Today as they stand at the zenith of glory, we wonder how these ambassadors of Indian culture got smitten by all things classically Indian in the first place.
---
Fitness
good health
Summer sips
The choice of drinks in summer can affect your body's water balance. Some beverages are 'pick-me-ups', while others like coffee and alcohol can be dehydrating
Ishi Khosla
Beverages are essential to stay hydrated in the summer heat. Whether these are part of a meal or in between, a refreshing drink can help to rejuvenate you just when you begin to wilt in high temperatures. Just like choosing food, the choice of drinks can make the difference between how you feel and how it affects your body's water balance.
In safe waters
Ishi Khosla
WITH summers and soaring temperatures, water-borne infections like typhoid, cholera, hepatitis and diarrhoea are also on the rise. Besides general hygiene and precautions in food, quality of water also needs to be regulated. Around 4 billion cases of diarrhoea occur annually, of which 88 per cent is attributable to unsafe water, inadequate sanitation and hygiene (WHO).
---
Society
Deconstructing the plot line
Are we a nation which is rule bound with walls not written in law but with walls in the head?
Kudrat Kahlon
Katherine Bigelow's letter to Los Angeles Times in defence of justifying torture methods in Zero Dark Thirty wrote: "Those of us who work in the arts know that depiction is not endorsement. If it was, no artist would be able to paint inhumane practices, no author could write about them, and no filmmaker could delve into the thorny subjects of our time."
Family meal a ticket to good behaviour
a family that eats together stays together and the children are more stable and emotionally anchored. Families are being urged to switch off television and their cell phones and enjoy a good converstion with their kuids. that here is much more to a family eating together than merely connecting with each other. So a family dinner is not only just that.
---
TRAVEl
Frozen in time
Pompeii gives a rare peep into the lifestyle of the Romans in the first century of the last millennium
Ranjita Biswas
THE Last Days of Pompeii — a book read long back suddenly surfaces from the recesses of memory as the bus leaves behind Naples and races towards that unfortunate city of yore from Roman times. Edward Bulwer-Lytton's book, written in 1834, was a novel inhabited by people of Pompeii flourishing under the benign gaze of Mount Vesuvius.
---
ENTERTAINMENT
When stars shine on telly
Many Bollywood stars are game for acting on television, something that was unheard of a few years back
Surekha Kadapa-Bose
BIG boys playing on TV. Yes, that's the breaking news if you noticed how your favourite filmstars are so often seen on the telly. What was a trickle earlier has become a flood of sorts with big stars vying with TV actors to get their finger in the popularity pie — television.
An actor ahead of his times
Balraj Sahni, whose birth centenary fell on May 1, excelled in both commercial and offbeat cinema
Nirupama Dutt
Shambhu Mahato, a peasant who owns less than two acres, has to migrate to Kolkata to earn money to reclaim his tiny share of the good earth from the moneylender. Working there as a rickshaw-puller, he saves paisa after paisa to pay his debts but after the turmoil in the cruel city, he returns to find out that the land is gone and a factory is being built there.
---