ENTERTAINMENT

CHANNEL SURFER

FOOD TALK

CONSUMERS BEWARE!

GLOBOSCOPE

FITNESS MANTRA

GOOD MOTORING

LIFE'S LESSONS

MUSIC ZONE

ULTA-PULTA

FRUIT FACTS

WEBSIDE HUMOUR

CROSSWORD

WEEKLY HOROSCOPE

TELEVISION
EARLIER FEATURE

RELATIONSHIPS

DREAM THEME

TIME OFF

GARDEN LIFE

FASHION

BRIDGE

NATURE
First among sequels
What's common between classics like Pride & Prejudice, Gone With the Wind and the James Bond and Harry Potter series? They all have spawned sequels by different authors
Sonali Seth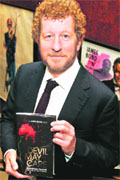 Back in the sixteenth century, renowned French oracle Nostradamus predicted the future of the world as no one had ever done before. He forecast the rise of tyrants, natural catastrophes, wars, assassinations and terrorism in times to come. Most of his prophecies, including that predicting Princess Diana's death and the 9/11 attack on America, have come true. Over the last four centuries, several attempts have been made to do a sequel to the Nostradamus magnum opus, Les Propheties by a number of authors. Though most have turned out to be mere fiction, the very fact that the feat has been attempted frequently speaks volumes of the greatness of the French seer.


---
ARTS
'Art & Soul
Navigator of the Mind
Joseph Cornell impacted minds with his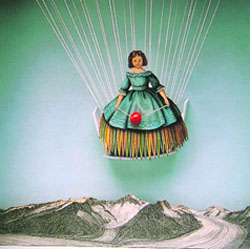 work and intellect. He touched the fringes of art movements of the day like Surrealism, Dada and Pop. Cornell was even a bit ahead of these movements in some ways without belonging to any of them
B.N. Goswamy
Writing in the New York Times not long ago, Holland Cotter spoke of him as "a poet of light; an architect of memory-fractured rooms; a connoisseur of stars, celestial and otherwise; …an archivist of time, immersed in it, buoyed up and pulled down". That just about sums up Joseph Cornell, to the extent that it is possible to sum this gifted artist — who died some 40 years ago — and his irresistible, seductive work, up.
Tilly Losch. Box by Joseph Cornell; ca. 1935; 9 inches x 10 inches (approx). Coll. Robert Lehrman, Washington D C.
---
Fitness
Good health
Heat busters

Feeling sluggish, lethargic, fatigued as well as poor hair and skin days are all part of summer travails. A few precautions are a must to stay cool this season
Mickey Mehta
AS the mercury soars and the harsh blazing heat of the summer begins to affect our health and stamina, it is time to take stock of ways to keep the energy levels soaring too. Summer heat can affect us in many ways. Feeling sluggish, lethargic, fatigue, poor hair and skin days are all part of the travails of summer. Hence, precautions must be taken before these turn into serious health issues.



Health Capsules
---
Society
Give her a gift to remember
Vimla Patil
This Mother's Day, many women have given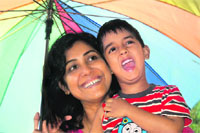 expression to their demands, listing out the 'gifts' they would love to receive from their families: Time was when all a woman wanted was for her husband to provide a secure home and money enough to provide the family with comforts, education and possibly some luxuries. Women were happy to see their husbands as the 'traditional providers' who had the freedom to travel, work late, compete with colleagues to earn more, spend evenings out with their chums and on occasion, drink with their buddies or even have sneaky affairs. In return, they made the home comfortable, put good food on the table and gave children correct parvarish.


---
TRAVEl
Valley of chateaux
Often called the Garden of France due to abundance of vineyards, fruit orchards, which line the riverbanks, Loire Valley is famous for its historic towns, architecture and wines
Niku Sidhu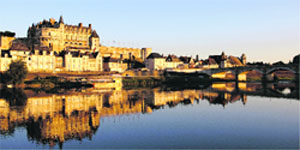 Serene, untamed River Loire, majestic castles, medieval fortresses, kings' countryside, orchards, horse-drawn carriages, architectural heritage in white tufa and black slate, hot-air balloons and boat rides, sweeping, low hillsides, old-world villages steeped in history, once fought over by Gauls, Romans, Visigoths, even Attila, the Hun.
---
ENTERTAINMENT
Flying on stolen wings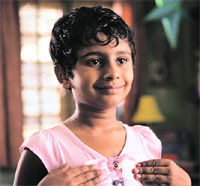 Plagiarism controversies are dime a dozen in Bollywood because it is an industry where original ideas are at a premium
Saibal Chatterjee
Bombay Talkies, the much-awaited anthology film mounted by four contemporary Bollywood directors to commemorate the 100th anniversary of the release of Dadasaheb Phalke's Raja Harishchandra, was hit by a double dose of controversy, even before it opened in the multiplexes on May 3.
A still from Bombay Talkies. Sudipto Chattopadhyay has accused Zoya Akhtar of filching the central premise of his film Pankh for her segment of the film
What's cooking?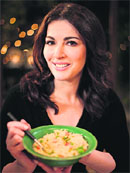 A number of young anchors and chefs are joining the rank and file of cookery show hosts. Each anchor's personality is an essential ingredient that adds to the show
Swati Rai
There are dime a dozen cookery shows on the idiot box 24x7. From gourmet spreads to home recipes, cookery shows cater to different palates. There is really no stereotype associated with watching a cookery show anymore. These shows are being increasingly patronised by men and women of all ages.


Nigella Lawson presents stress-free recipes in Nigellissima on TLC
---