Entertainment
Flying on stolen wings
Plagiarism controversies are dime a dozen in Bollywood because it is an industry where original ideas are at a premium
Saibal Chatterjee
Bombay Talkies, the much-awaited anthology film mounted by four contemporary Bollywood directors to commemorate the 100th anniversary of the release of Dadasaheb Phalke's Raja Harishchandra, was hit by a double dose of controversy, even before it opened in the multiplexes on May 3.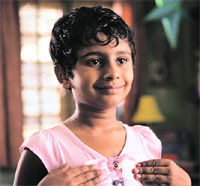 First Mumbai-based filmmaker Sudipto Chattopadhyay accused Zoya Akhtar of filching the central premise of his 2010 film Pankh for her segment of Bombay Talkies, about a schoolboy who idolises Katrina Kaif so much that he dresses up like her and dances to her hit songs much to the chagrin of his parents.
Then, days ahead of the release, writer Nishant G. Ranjan surfaced from nowhere and claimed that Anurag Kashyap's short film was, without any acknowledgement, based on his story about a budding poet, who desires to read his poems to his favourite actor Amitabh Bachchan.
Eventually the allegations proved to be unfounded as neither of the two Bombay Talkies segments accused of plagiarism seemed to have much in common with the claimed sources of inspiration, except in a very superficial way. While Zoya chose to keep her counsel, a more belligerent Anurag tweeted, "Mr. Nishant Ranjan, you have accused the wrong guy. I don't allow free publicity at the expense of my reputation."
Be it for deriving "free publicity" or an expression of "genuine grievance", such controversies are rather commonplace in Bollywood. Interestingly, Shootout at Wadala, the film that opened around the country on the same day as Bombay Talkies, is producer Sanjay Gupta's first directorial venture since 2005's Zinda, which was a rip-off from Park Chan-wook's critically acclaimed Korean film Oldboy.
Gupta not only produced Sudipto Chattopadhyay's Pankh, he was the first to point out that Zoya Akhtar's Zindagi Na Milegi Dobara, made in 2011, was lifted from Fandango, a 1985 American film in which Kevin Costner had his first starring role.
The allegation, coming from Gupta, was a tad out of place because he himself is no saint when it comes to copying foreign films lock, stock and barrel. His career-defining 2002 film, Kaante, borrowed its plot from Quentin Tarantino's Reservoir Dogs.
The plagiarism versus inspiration debate took on a particularly persistent edge when Anurag Basu's Barfi! was selected as India's official nomination for the Oscars. The director was accused of cannibalising scenes and plot points from a wide array of films, from vintage Chaplin comedies to more contemporary Hollywood fare.
The case of Barfi! was particularly intriguing because the film looked and felt like an original on the surface because its storyline and characters were anything but run-of-the-mill.
The film, which had widely lauded performances from Ranbir Kapoor and Priyanka Chopra, broke into the Rs 100-crore club without having to resort to the usual tropes of commercial Hindi films of the Salman Khan and Akshay Kumar kind.
In an industry in which films and songs are routinely plagiarised, it is somewhat mystifying when a few films are singled out and mud is slung at them. Ultimately, it is money that talks and some people do jump into the fray in order to derive mileage from the attention that certain films command in the marketplace.
Many Bollywood blockbusters have faced such a fate. Ek Tha Tiger and Singh is Kinng spring to mind. The former was a Yash Raj Films production and the banner was charged with robbing a writer of his due.
The writer in question, Anand Panda, said he had shared the screenplay with YRF in 2011 and was surprised to discover that his ideas had been incorporated into Ek Tha Tiger, released the following year, without giving him any credit or payment. He threatened to take the production house to court but, as is usual in such cases, nothing came out of his threat.
Pretty much the same happened when another writer, Amit Khan, pointed a finger at producer-director Vipul Shah for using his screenplay for Singh is Kinng without acknowledging his contribution. Yet again, the matter was settled without the film's fate being affected in any way.
But not every allegedly plagiarised film goes on to make pots of gold at the box office. Maneesh Sharma's Ladies vs Ricky Bahl, starring Ranveer Singh and Anushka Sharma and produced by Yash Raj Films, was lifted from a 2007 Tamil film, Naan Avan Illai, without so much as a thank you.
In fact, the Tamil film, directed by Selva, was a remake of a much older film made in 1974 with Gemini Ganesan in the lead. A film released nearly four decades back is still remembered, while Ladies vs Ricky Bahl, a two-year-old film has been forgotten except for the fact that it was Parineeti Chopra's debut film.
Moral of the story: think original if you desire longevity for your film. But how many directors in Bollywood really believe in the power of the pristine idea?


(1) Anurag Basu was accused of cannibalising scenes and plot points from a wide array of films for his Oscar-nominated film Barfi! (2) Zindagi Na Milegi Dobara is said have been lifted from a 1985 American film Fandango (3) Ladies vs Ricky Bahl was lifted from Tamil film Naan Avan Illai, which was a remake of a film made in 1974

What's cooking?
A number of young anchors and chefs are joining the rank and file of cookery show hosts. Each anchor's personality is an essential ingredient that adds to the show
Swati Rai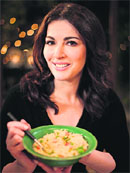 There are dime a dozen cookery shows on the idiot box 24x7. From gourmet spreads to home recipes, cookery shows cater to different palates. There is really no stereotype associated with watching a cookery show anymore. These shows are being increasingly patronised by men and women of all ages. This is reflected in the increasing breed of young anchors and chefs joining the rank and file of cookery show hosts. From stunning models to silver-haired sous chefs; from Le Cordon Bleu passouts to mothers from the humble Indian kitchen, they are all vying for the viewer's attention. For the viewer, of course, too many chefs aren't really spoiling the broth!
Each anchor's personality is certainly an essential ingredient in the show. Kylie Kwong, an Australian chef, restaurateur, author of Chinese parentage, is the host of many shows such as Kylie Kwong: Cooking with Heart and Soul, Kylie Kwong: Simply Magic, My China: Stories and Recipes from My Homeland. She keeps you hooked with her 'hands-on' cooking and ready information from the choicest fish sauce to shallots.
If Continental is more your thing, then James Trevor "Jamie" Oliver, the British host of Oliver's Twist and Pukka Tukka picked up where The Naked Chef, his maiden show left off. The title was a reference to the simplicity of Oliver's recipes and obviously had nothing to do with nudity. Though he boasts of a broad international repertoire, his specialty remains concocting quick Italian cuisine and he is back on TV with Jamie's 15 Minute Meals!
Food Safari on Fox Traveller is hosted by the multi-faceted, Maeve O'Meara, the award-winning food and cook books author, journalist, broadcaster, television producer and presenter. The USP of Food Safari is exactly that it is exactly that, Safari, a journey into the culinary culture. So be it the sweetmeats of Israel to the Peranakan Laksa, Meara takes you to an encyclopaedic journey through herbs and spices with eating conventions and also hallmark recipes thrown in, in good measure!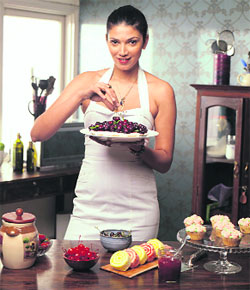 Joey Mathew conducts you through her signature dishes in her 'model' kitchen in Love Bites on NDTV Good Times
If Italian is your preferred flavour, then David Rocco, the Italian from Canada, is your handsome man! Yes, he works his Italian charm while making the Bruschetta, but then who minds it. His recipes, though repetitive yet the Italian setting of Dolce Vita the show he hosts, more than make up for it! NDTV Good Times has the luscious model Joey Mathew who concocts simple yet do-able recipes to suit the middle class kitchen. In Love Bites, Joey conducts you through her signature Chicken 65 to Kalamari fritters in her 'model' kitchen in her trademark husky voice!
Guaranteed to excite viewers' taste buds is Nigellissima on TLC, in which Nigella Lawson presents stress-free recipes with her engaging charm and presentation style. While some of Nigella's dishes have their roots in tradition, others take food lovers on a brand new culinary journey.
If you want to challenge your culinary skills Twist of Taste on Fox Traveller is a chef's dream where the Michelin-star chef Vineet Bhatia deconstructs traditional and signature dishes from different regions and provides his own masterful twist. From the Awadhi Biryani to Gatta, nothing escapes his twits! If spicy island food is more your thing then Peter Kuruvita's My Sri Lanka is the remedy for you! Peter spins a yarn of his childhood memories as he cooks his favourite spicy fare in all its cultural and culinary diversity. aThe average cookery show has come a long way from being a mere demonstration by a chef in a kitchen with monotonous music playing at the back. The cooking process is more organically shot and presents it as a process and product of the surroundings too. No questions that Tarla Dalal and Sanjeev Kapoor were really the ones that started it all here in India. With regional shows, the internet, food apps and food blogging sites on finger tips, the viewer has also become more discerning who is as interested in what's cooking and also in who is cooking!

Get animated
Transformers Prime on Discovery Kids every day at 3 pm and 6 pm brings adrenaline pumping series chronicles of the triumphant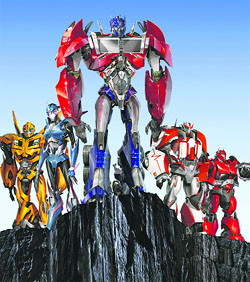 return of the Autobots. The programme features arch rivals Autobots and Decepticons as they face-off in their epic rivalry for the control of Earth. It presents iconic characters that include Autobots Optimus Prime and Bumblebee, and the ominous Decepticon Megatron, while introducing new human characters.
Get Inked
Hosted by music legend and tattoo aficionado Dave Navarro and judged by renowned tattoo artists Chris Nunez and Oliver Peck, Ink Master, first non-scripted reality series on tattoo art, features top 10 tattoo artists of America. Watch the artists battle it out for a $100,000 cash prize and the title of 'Ink Master,' every Saturday at 8 pm on TLC. The unique challenges will test the artists' technical skills and on-the-spot creativity where they must create and execute an original tattoo on command — TNS

Gear up for suspense and drama between robots and humans and awe-inspiring animation on Transformers Prime