MOTHERíS DAY
Notes to mommy darling
A mother-daughter relation is special. What makes it extra-special is the mutual admiration. This Motherís Day, we bring to you some famous mothers and their famous daughters and the bonding they share.


Preity cool!
Preity Zinta was, perhaps, trying to be in sync with the philosophy of her first production venture Ishkq in Paris. Finally, after much dilly dallying the movie finds a release date and after much delay, the actress arrives for the promotions.

Screen Play: Preity Zinta Photo S: S. Chandan




Sky is the limit
He battled for his dreams on the shores of uncertainty, as he chose to live for his passion. This is the story of a journalist, an adventure traveller, a writer and an idealist, Karanbir Singh Bedi, a Chandigarh lad who has paved his way into the Limca Book of Records.
Doc Talk
Dark to light
Beautiful eyes are considered a great asset but Periorbital Melanosis (under-eye dark circles) are annoying as they steal the beauty of your eyes and give it a sad, aged appearance.
Punjabi Tadka
When music becomes the lifelineÖ
He started his career when he was in grade eleventh. A software which could teach how to make music in five minutes set the ball rolling for Punjabi music director Sachh, who is currently working on an untitled Punjabi film directed by Amit Prasher and produced by Future Cine Vision.
Itís happening
Song of freedom
The Chandigarh Lalit Kala Akademi is organising a screening of the film India by Song by Vijay Singh on May 12 at the Government Museum & Art Gallery-10. Historian-writer-director Vijay Singhís latest film is an entertaining multi-layered portrait of India since Independence to the contemporary times.
Bollywood boys love Gippi!
Ranbir Kapoor: Gippi made me laugh and smile a lot and took me back to my school days when all of us were a mix of awkwardness, shyness, silliness, innocence, joy and energy. It was great meeting Sonam after a long time.


Will Aaradhya walk the red carpet with Ash?
Aishwarya Rai Bachchan, Amitabh Bachchan, Jaya Bachchan will walk the red carpet at Cannes especially for the premiere of The Great Gatsby. The question is that will Aaradhya walk the red carpet with her famous family?

Fashionable duo: Aishwarya Rai Bachchan with Aaradhya

Of friendship & rivalry
In what could be regarded as a major departure from custom, Kamal Haasan is all set to view his friend and professional rival Rajinikanth's latest film, the long-awaited Kochadaiyaan.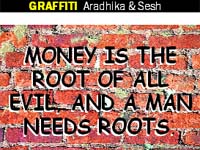 Close bonding
Thanks to the late Yash Chopra's considerate intervention Adnan Sami is all set to finally get his Indian citizenship. Not too many people know this, but Yashji was Adnan's guarantor for his Indian passport.