CAREER HOTLINE
Pervin Malhotra email your queries to careers@tribunemail.com
Options for doctorate in management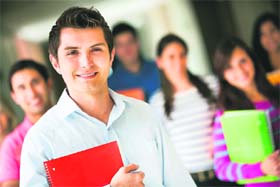 Q. Could you please help me out with some information about the colleges, institutions offering PhD in management and their admission procedure. — Shaheen Khan
A. Doctoral programmes in management and related disciplines are offered at all leading B-schools and also at several premier Technology Institutions and universities.
The programmes are ideally suited for the academically inclined who have some professional experience, intellectual curiosity and discipline, which are the prerequisites for any scholarly inquiry. These programmes are not limited only to management students, and, in fact, they encourage students from diverse backgrounds to apply and join.
These are ideal for those who wish to go into teaching, advanced research or training as well as for those looking at consulting or post-research benefits abroad.
While, universities (and affiliated colleges) and degree-awarding institutes like the IITs offer a "PhD" in Management, IIMs, XLRI, ISB and other stand-alone institutes offer a Fellow Programme in Management (FPM).
The difference between a PhD and FPM is similar to the distinction between an MBA and PGDM. Arguably, the number of prestigious FPMs may be higher than that of PhDs. Do keep in mind though that for securing teaching positions in universities and colleges, UGC mandates that you have a PhD, while a private B-School and even the IIMs will readily appoint both an FPM and a PhD.
Regardless of nomenclature, doctoral programmes in management are structured so as to introduce students to major functional and general management areas and provide a thorough understanding of the concepts and theories underlying management practices. The first two years of the programme are devoted to course work and the rest to qualifying exams followed by dissertation work.
Where to study
All IIMs and leading B-schools such as XLRI, MDI,
Most of the IITs and several of the NITs, along with IISc and other good engineering institutes (BITS Pilani, Thapar, Delhi Technological University, for example) have a Department of Management Studies that offers a PhD programme.
Typical eligibility criteria: Master's degree (any discipline) or a professional qualification (e.g. CA, ICWA, CS) with at lease 55 per cent, or a BE/BTech (4-yr) with at least 60 per cent marks or equivalent GPA
Typical selection procedure: The selection to a doctoral programme is based on assessing the suitability of a candidate for research work based on the candidate's portfolio and performance in the interview. Consistently good academic record, professional accomplishments, research interest etc are of particular importance.
Most institutes will use the scores of any of the following exams as the first-level of screening: CAT / XAT / GMAT / GRE / GATE, with some institutes also accepting UGC-CSIR NET scores.
Specialisations offered: While specialisations offered will vary from university to university and B-school to B-school, the typical areas usually offered are Behavioural Sciences, Finance & Control, Human Resource Management, Management Information Systems, Strategic Management, Marketing, Operations Management, Public Policy & Management, Economics, Operations Research & Systems Analysis.
What is the scope after graduation in microbiology?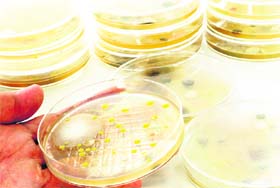 Q. I am in the final year of BSc (microbiology) course and would like to pursue a master's-level course in this field. Can you guide me about the prospects and different specialisations in this field? — Karan Sharma
A. Microbiology occupies a central place in life sciences as it seeks to explain all phenomena of life at the molecular level. A microbiologist investigates the role of micro organisms in human and animal diseases, seeking ways to prevent and cure them.
This is a highly challenging and fascinating interdisciplinary science which overlaps with other areas of biology, and chemistry like microbiology and particularly genetics and biochemistry. The general study of microbiology entails the study of the basic features of micro-organisms i.e. ecology, genetics, metabolism, physiology and structure.
Cell biology studies the properties of cells, including their physiological properties, their structure, their organelles, interactions with their environment, their life cycle, division and death. Molecular and cellular biology are interrelated, since most of the properties and functions of a cell can be described at the molecular level.
Like all other life sciences, it examines and solves a broad range of critical biological problems i.e. designing, producing and testing new drugs to treat AIDS, cancer, asthma, diabetes or new peptides to fight bacterial infection. A lot of work is under way in new areas such as gene mapping, gene therapy and drug delivery systems using advanced DNA technologies.
Starting from the evolution of the cell and small molecules, your study of microbiology at the bachelor's level would have covered energy, biosynthesis, macromolecules, protein function, basic genetic mechanisms, recombinant DNA technology, control of gene expression membrane, ionic basis of membrane excitability, intracellular compartments and protein sorting, cell signalling, the cytoskeleton, maintenance of tissues, and the immune system.
At the master's level you'll learn various computational methods, including molecular mechanics, molecular dynamics, pharmacophore mapping and modelling (plotting the spatial arrangement of a small number of atoms or functional groups) and some software packages. Theory will be complemented with considerable lab work and experiments.
Some of the specialisations in microbiology are:
Agricultural Microbiologists study the role of microorganisms in soil fertility and spoilage of farm products by plant diseases.
Industrial Microbiologists use microorganisms to produce products such as alcoholic beverages, amino acids, antibiotics, citric acids and vitamins.
Medical Microbiologists study the effects of microorganisms on the immunity of living beings.
Marine Microbiologists study microorganisms obtained in the ocean.
If you're fascinated by the beauty and intricacies of the tiniest life forms and are prepared to work hard, this can be an extremely challenging and promising field.
You will essentially work on research programmes at institutes, pharmaceutical and agri-biotech firms and universities to provide accurate and reliable diagnostic data based on modern molecular methods to cure various diseases and develop new and high yielding breeds of plants. You could even work as a DNA fingerprinting expert or work on research projects at the global level.
Be prepared to study till PhD-level though, if you want to be involved in serious, ground-breaking research. This will also open up options for you to work in research and development (R&D) departments in industry, public sector laboratories, universities and hospitals.
Research organisations like CSIR, ICMR, Tata Institute of Fundamental Research, Indian Institute of Science, Bhabha Atomic Research Center, Institute of Microbiology, Center for Cellular & Molecular Biology and defence labs recruit microbiologists. The food processing industry, biotech and bio-process based industries also require microbiologists in large numbers.
Is chemistry a dull subject?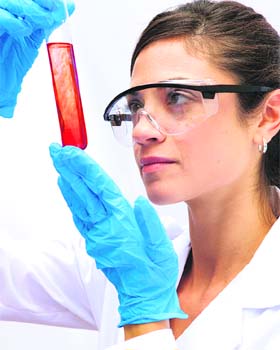 Q. What are the prospects for someone specialising in Chemistry? Is it a dull subject involving endless mugging up of formulae as we've been doing in school? — Gauri Sharma
A. Just about everything we consume is obtained through a chemical process, all medicines are chemical derivatives and so are most cosmetics.
Being a core or central field of science, chemistry overlaps physics at one end and biology at the other besides constituting basis for the material sciences. The greatest excitement for those involved in chemistry lies in formulating new substances and new combinations or properties like nylon or spandex (fibers that can be stretched from New York to London) or a solid that's lighter than air or plastics that conduct electricity or hitting upon a simple cure for a dreadful disease or discovering the implications of the established laws of physics.
Regardless of what the curriculum offers, what the present job market essentially requires are researchers trained in instrumentation based on chemical analysis.
And like any pure science, chemistry is by no means an easy subject. However, a background in this subject will equip you to enter a wide spectrum of specialist applied fields, e.g. polymer science, food processing, environmental monitoring or the increasingly relevant area of biotechnology.