Customising the customers
Sam Walton, the founder of Walmart, surprised his competitors when he began offering great services at lower prices. He wanted to give the customers a great shopping experience so that they would keep coming back. The man acknowledged the customer as the one and only boss. You would laugh it off for Sam actually said 'there is one boss - the customer; he can fire everybody in the company…simply by spending his money somewhere else!'



Celebrity meet: The cast of Punjabi movie Rangeelay at Kapsons store (L) and Sing & Dance: Bharti Airtel organises fun meets
Chic & cool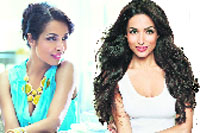 The Indian market may still be having teething problems with the concept of celebrity fashion lines; she yanks things forward by curating a website. Malaika Arora Khan plans on coming out of the closet through the closetlabel.com and share some secret pearls of wisdom on the art of styling. The bling item girl, a celebrity making appearances, a host presenting a style show on a music channel; for her fashion forms a strong backdrop of whatever she does.
Designer dream
Reliance Brands Limited has opened its first Supredry store in Chandigarh at the Elante Mall. The store unveils the attractive UK fashion brand inspired by Japanese design influences in vintage Americana style to cater for fashionable customers.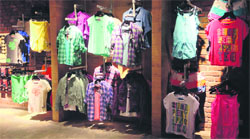 The role of shoulders
Any restriction in the movement of the shoulders can hamper the golf swing. Lack of external rotation of the lead shoulder (left shoulder for right handed golfers) can lead to a chicken wing finish which blocks the shot. Similarly, the lack of rotation of the trail shoulder leads to a flying elbow on the backswing.
Going with the flow


Here's another mammoth task after the making of a film--the promotions of a film and when the marketing is done by the wizard himself, Karan Johar, you know it's going to be planned in a very special way!