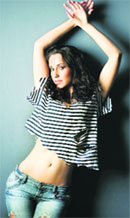 Bottom line
If you are still stuck to those skinny-fit jeans, it's time to explore. The summer provides chic options for lowers like palazzos, fisher pants, shorts and ripped denims
We love fashion and we have been romancing it for too long to stop now. Nothing can hold us back from flaunting the most desirable brands, while we define and redefine the utter glory of all that they stand for. However, with the advent of the summer, there is more that the city folks need to worry about than just flaunting their fancy brands. It's time to revamp your wardrobe as we throw some summer fashion tips your way that will help you cool the heat.
Breaking free…literally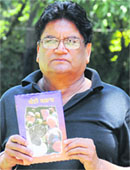 Search for new is what Gul Chauhan is interested in. Post retirement, he has continued to write and on Wednesday, he released his sixth collection of short stories titled Bunty Bazaar. Gul has taught Hindi, read English and chose to write in Punjabi. "I feel I can best express myself in Punjabi," says the writer who is fond of Samuel Beckett and Henri Miller. "I am not for writers who follow the line, but those who break free and present something fresh." Krishna Baldev Vaid, an experimental Hindi writer too figures in Gul's favourite list! "Not only I read but also follow the freshness in subject. When others were afraid, I brought bedroom stories out."

Designed to perfection
He sounds unassuming, yet suave; expressive and articulate without being loud. A balance of pace and pause is visible in his effortless, understated designs and minimalism. Noted fashion designer Rajesh Pratap Singh was in Ludhiana for a tie-up with the Shingora Textiles for a special collection of scarves. The designer started his own line two years after graduating from NIFT, New Delhi, and has over the years become synonymous with simplicity and detailing. His clothes have a global appeal yet remain passionately Indian.
Landmark canvas
When art accounts for an imperceptible difference between influence and inspiration, the silent colours speak volumes. In artist Balu Sadalge's steady stream of works, the entire country is his canvas. The bazaars, the spices, the pavements, the ghats, the crowds, the temples…there is a fragment of spectacular India in each of his paintings.


The turtle's in town
When it comes to bars, a couple of years ago, Chandigarh had few options, most of which offered a stale set of crowd and a sitting area that could accommodate only 50 odd visitors, so we would often head to the clubs saying, "Well, where's the choice?"


A healthy beginning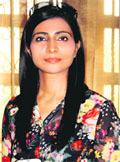 Health Sanctuary, India's premier chain from the Lifestyle and Wellness Industry, launches its exclusive branch of Slimming and Skin Care Clinic at Sector 8, Chandigarh. Speaking on the occasion of the opening ceremony, Shubi Husain, founder and managing director, Health Sanctuary Group, said, "After having successfully treated the people of Delhi and NCR for more than a decade and having more than 10 lakh of satisfied clients to our credit, we are very sure that our Health Sanctuary Chandigarh team will win the hearts and faith of the people of Chandigarh in no time by treating them with state of the art procedures and giving them quality results."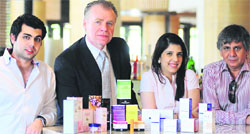 Natural beauty
As we run in the pursuit of a satisfying life, we stop taking care of our skin and our health altogether. Even when we head out to parties, we apply thick coats of make-up to cover up our blemishes and make our skin look perfect. Yes, that does work out pretty well, but it's as harmful as wrapping a plastic sheet around our skin.
Water mark


Composing more than half of our body, water plays an essential role in the maintenance of our body and its conduction of normal function. If you plan on exercising regularly, you need to know how to drink water effectively in order to prevent your body from getting dehydrated. Water is essential for anyone who works out, because it helps rid your body of the toxins that are released from your muscles during a typical workout session. It also helps to replenish the water lost by the body due to sweating.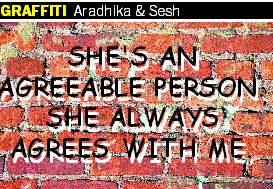 Star track