This honey ain't sweet!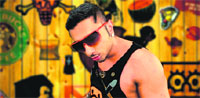 When the cause and effect show up in a vicious circle, passing the buck comes a little easy. What's difficult is to asses where the buck stops. Even two days after the Punjab government got a rap from the Punjab and Haryana High Court, for 'raper'…err… rapper Honey Singh's vulgar songs doing the rounds; the friends and foes from the music fraternity, the moral police, the lawyers, those in the entertainment industry, everyone seems to have an opinion, if not the solution.
Flying high


Uncertain are the ways in the glamour industry. Mukul Dev has been active on both the big and the small screen for a decade-and-a-half, but it's only now that he is full with assignments of his choice. In Chandigarh, on Saturday, Mukul opens up on his journey in telly, films and more.
Heer & Hero
The movie is a comedy with a dash of romance and action. I do a cameo and my character takes the love story forward. Also, on the cards is another movie on Udham Singh with the same production house.

Value yourself
I grew up noticing all the pupils who were brighter than me in school. Also, I noticed the ones who were prettier, thinner and had natural talents and abilities. Unfortunately I had none of these things. The trouble is I have always valued them and have not really placed enough value elsewhere. Consequently I now feel empty, as though I am nothing.
Bridal finery
Planning a wedding is a difficult task. And when it comes to a typical Indian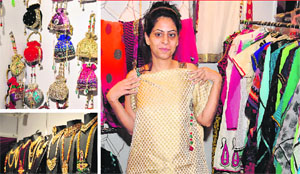 wedding, the mission becomes even more demanding. Bandhan--the royal exhibition inaugurated at J W Marriott on Saturday, tries to make things easy for you. This is truly a one stop shop for would be brides and grooms. What's in store
Out of the 65 stalls in the exhibition, you will find yourself surrounded by a lot of suits in vibrant colours. Designers wears from Rimjhim, Begum's, Kalakaary, Ruzhan Pakistani Concepts, Reins Creation, Mrignaini, Aankh Delhi and Pehchan offer an assortment of dresses, suits and sarees for pre-wedding, wedding and post-wedding celebrations.

It's time to shop!
India's multi-brand watch retailer, Helios, the watch store, owned by Titan Industries, opened its 47th and Chandigarh's 3rd store at Elante Mall. Helios houses over 25 international brands in its collection including well-known international brands like Emporio Armani, Guess, Seiko, Tommy Hilfiger, FCUK, Citizen, Fossil, Diesel, DKNY, Kenneth Cole and Titan's own brands like Xylys, Nebula, Octane and Raga.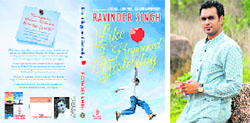 Between the lines
Like it happened yesterday…a diffident techie, shared his love story with the world. His maiden venture was a hit and so was the second. And ready he is with his third outing as a writer with a book, Like It Happened Yesterday!
Spicy & exotic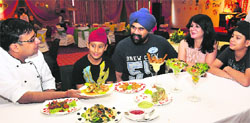 Hotel Shivalikview which offers an exciting range of culinary options under one roof has organised a three-day Desi/Videshi Food Festival. The food items are titled in chaste desi and videshi languages. According to general manager Anurag Walia, "The theme itself depicts our mid-summer food surprises, which has been designed to cater to all types of taste-buds with a pocket-friendly rate which is Rs 400 per person.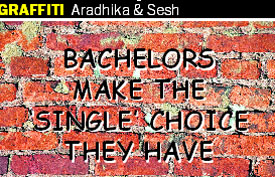 Star track