Success beyond the barriers of age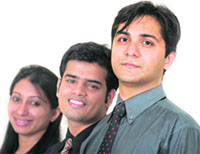 In today's dynamic and fast-paced work culture, age has come to play a more complex role than it did earlier. Traditionally, seniority went hand in hand with age. While this will broadly always be the case, the trend of younger bosses and older employees is gaining steam, especially in India. Young bosses with a dynamic and balanced outlook are breaking new ground in India Inc and are in top positions in corporate hierarchies.
Make the most of placement season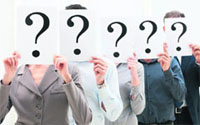 Campus placements mark the final phase of a student's life at a professional college. Many students join a course looking for better career opportunities. But it is crucial to do well at the selection processes on campus and secure that dream job. Here are some basic tips and pointers to help students do well during the placement season:
CareerCature
Sandeep Joshi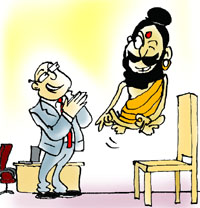 Can you please give me some tips on how to survive without doing anything
Career Hotline
Pervin Malhotra email your queries to careers@tribunemail.com
What are the prospects in the field of public health?
Let the genius bloom naturally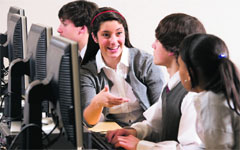 Language lab: A cutting-edge tool
Language is defined as the medium of communication that carries a message. Learners from diverse cultures sometimes find it difficult to absorb the language and its proficiency. Technology has answered this need today with a cutting-edge tool called the Language Lab, which is a breakthrough for imparting skills in English. Language laboratory is an audio-visual installation used in modern teaching methods to learn foreign languages.
guest column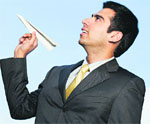 Exploring new frontiers in education
Trans-disciplinary Learning (TDL) is emerging as an increasingly popular mode of education. It refers to learning and teaching that transcends disciplinary boundaries. It involves the exploration of a relevant issue by integrating the perspectives of multiple disciplines in order to connect new knowledge and deeper understanding to real life experiences.
study abroad: south africa
Classic learning laboratory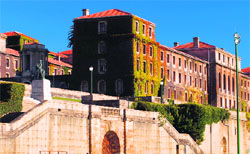 Africa has taken its rightful place in the world as an emerging centre for higher education over the past few years and South Africa in particular is leading the charge. In 1994, with the end of apartheid, South African universities opened up to the world. Since then the country has become a popular study destination in Africa — with more than 64,784 international students enroled in different universities in 2010.
The right strategy
Any organisation's success depends on the pillars of strategic business knowledge, operational expertise, a business process orientation, effective change management, astute awareness of information management and the expanding capabilities of technology. Strategic Operations Management (SOM), provides business knowledge and skills that are both strategic and operational.
check out: taxidermy
The model approach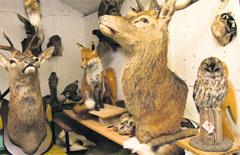 Taxidermy is the reconstruction of deceased animals, birds, mammals, fish, and reptiles for educational and representational purposes. Evolved from the Greek words 'taxi' meaning arrangement and 'dermy' meaning skin, taxidermy, popularly known as 'stuffing' of an animal is the art of preserving, tanning and mounting the skin of a deceased animal onto a sculpted model. The job of a taxidermist is to create life-like figures of animals using their skin and bones that are in turn used for educational purposes or as models for research. These displays are also popular among hunters.
smart strategy: art of giving feedback to colleagues
Correct path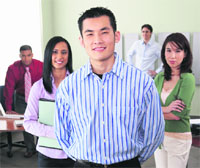 Feedback is an effective management tool which involves letting someone know how they are performing. An honest two-way dialogue, it includes both positive and negative observations. While evaluating subordinates is common, giving feedback to co-workers can be a daunting task. These discussions can easily turn into an argument or conflict between the parties concerned. However, peer feedback is neither a bashing exercise nor an attempt to show the other person in poor light. It is aimed at helping colleagues maximise their potential and improve overall performance. Choose the right approach to turn a potentially hostile situation into a positive one. Prior to giving feedback make sure to remind yourself why you are doing it. Focus on one issue at a time in order to avoid overwhelming the co-worker. Use specific examples and connect those behaviours to the impact they have on the organisation. Subsequently, brainstorm to create a solution for addressing the issue at hand.
in conversation
A happy workforce is the greatest asset


Employee engagement has become the focus of HR function in progressive companies over the past few years. The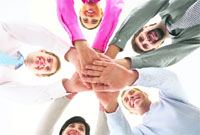 employers are making extra efforts to build human capital as a happy workforce means more productivity and better customer relations. "Employee engagement is establishing a sense of belongingness and emotional connect with an employee through various fora, trainings and activities. This would result in a higher morale and an engaged employee is less likely to leave the company for a marginal increment or growth because of a higher level of attachment with the company", says Priya Panjikar, Director Human Resources, JW Marriott, Chandigarh.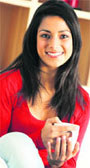 Women missing in top slots
Not enough women in top ranks in Indian firms: Survey There are not enough women in top positions in Indian companies even though nearly 90 per cent of women desire to take up leadership roles, says a survey. According to Randstad India's recent Workmonitor survey, 76 per cent of the survey respondents felt there are not enough women in top positions in their organisations, even as 89 per cent of women desire to take up leadership roles. In India, 80 per cent of respondents said there are more men than women in leadership positions.
Paucity of skilled staff
Nearly six in 10 Indian employers are experiencing difficulty in finding the right staff with the right skills and in sectors like accounting and finance, IT staff and engineers are the most difficult positions to fill, says a survey.
Happiness @ work
Gems of ancient wisdom
Happy meal