Smoking a leading cause of preventable death
Dr Harinder Singh Bedi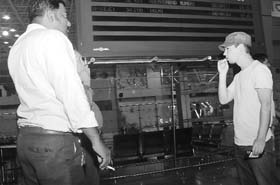 Almost everyone knows that smoking causes cancer, emphysema, peripheral arterial and heart disease; that it can shorten your life by 14 years or more; and that the habit can cost a smoker thousands of rupees a year. Tobacco use is the single most preventable cause of death globally and is currently responsible for killing one in 10 adults.
The global tobacco epidemic kills nearly 6 million people each year, of which more than 600,000 are non-smokers dying from breathing second-hand smoke. Unless we act, the epidemic will kill more than 8 million people every year by 2030. More than 80 per cent of these preventable deaths will be among people living in low-and-middle-income countries. So, how come people especially youngsters, are still lighting up? The answer, in a word, is addiction.
Some teens , especially girls, start smoking because they think it may help keep their weight down. The illnesses that smoking can cause, like lung diseases or cancer, do lead to weight loss, but that's not a very good way for people to fit into their clothes! The consequences of smoking may seem very far off to many teens, but long-term health problems aren't the only hazard of smoking. Nicotine and other toxins in cigarettes, cigars, and pipes can affect a person's body quickly, which means that teen smokers experience many of these problems:
Bad skin — Because smoking restricts blood vessels, it can prevent oxygen and nutrients from getting to the skin, which is why smokers often appear pale and unhealthy.
Bad breath — All those cigarettes leave smokers with a condition called halitosis, or persistent bad breath.
Bad-smelling clothes and hair — The smell of stale smoke tends to linger — not just on people's clothing, but on their hair, furniture and cars.
Reduced athletic performance — People who smoke usually can't compete with nonsmoking peers because the physical effects of smoking — like rapid heartbeat, decreased circulation and shortness of breath — impair sports performance.
Greater risk of injury and slower healing time — Smoking affects the body's ability to produce collagen, so common sports injuries such as damage to tendons and ligaments will heal more slowly in smokers than non-smokers.
Increased risk of illness — Studies show that smokers get more colds, flu, bronchitis and pneumonia than non-smokers.
Infertility/Impotence — Smoking reduces a man and woman's fertility, and the more one smokes, the more the ability of sperm to bind to an egg is diminished. It takes at least two-and-a-half months after quitting smoking before the sperm activity can come to normal. Men who smoke are 2.2 times more likely to develop erectile dysfunction than non-smokers. This flies in the face of the macho image as projected by the ad companies.
All these can harm teens even in the short term.
All forms of tobacco — cigarettes, pipes, cigars and smokeless tobacco — are hazardous. It doesn't help to substitute products that seem like they're better for you than regular cigarettes — such as filter or low-tar cigarettes.
Smoking is one of the most important risk factors for heart disease in people below 40 years of age. Three out of 4 young victims of heart attacks are smokers. Though men are more adversely affected by smoking, the risk of heart disease increases 10-fold in women taking birth control (oral contraceptive) pills. The risk is further accentuated when the smoker has other major risk factors like high blood pressure, high blood cholesterol, diabetes mellitus or a family history of heart disease.
What about passive or second-hand smoke?
The link between second-hand smoke and disease is well known, and the connection to cardiovascular-related disability and death is clear. Non-smokers living with smokers have about a 25 to 30 per cent increase in risk of heart disease and are also more likely to suffer a stroke.
Smoking remains the leading cause of preventable death and has a negative health impact on people at all stages of life. It harms unborn babies, infants, children, adolescents, adults and seniors alike.
The writer is Head of the Department of Cardio-Vascular, Endovascular & Thoracic Surgery at Christian Medical College & Hospital, Ludhiana, and was earlier at the St Vincents Hospital in Sydney. E mail: drhsbedicmc @gmail.com