Social change and uprising
Reviewed by Aditi

Black Money
by Brij Bhardwaj.
Har Anand. Rs 495. Pages 176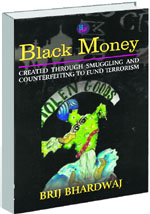 Society is forever evolving and what is once a very firm fixture of any social setting may not hold on forever. This dynamic nature of society eggs people on to try to change it for the better by way of uprisings, discussions, through literature or other arts and even by looking back at history for help. These three books seek the possibility of positive social change through various means.
Black Money by Brij Bhardwaj deals with the issue of how black money is generated even in innocuous looking deals revolving around the common man and his everyday dealing. The money thus generated is used to fund gangs, terrorists and mafia. A veteran journalist, Bhardwaj is presently working with the FICCI CASCADE, an organisation that has been set up to fight counterfeiting and smuggling in India. The instances of counterfeit goods being exchanged and traded easily has grown. The process of 'dumping' goods by neighbouring countries in India at alarmingly low prices has led to a big setback to the indigenous industry. He suggests measures like taxation and enforcement of laws more stringently to curb counterfeiting. From mobiles to medicines, every duplicate article has far bearing repercussions on society at large.
Relevance of Tagore in Contemporary India
Ed Krishan Chand
CRRID. Pages 162. Rs 495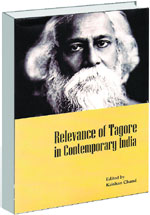 The publication is the essence of a two-day seminar held by the CRRID, Chandigarh, and has been edited by seminar convenor Krishan Chand. Organised to commemorate the 150th birth anniversary of Rabindranath Tagore, it takes a cue from his philosophy on caste-based discrimination and status of women in society and their empowerment.
The book puts forth five sections dealing with: Theoretical perspectives on Tagore's literary output and philosophy, studies with his model of rural reconstruction and analysis based on his views on caste in Indian society. It also describes his view on gender inequalities. Taking up various stories by the great author and even his conversation with Einstein, various sociologists have put forth their interpretations of his great works, how these can help bring change in society today.
Uprising 2011: Indians Against Corruption
Compiled by Kiran Bedi,Pavan Choudary
Wisdom Village. Pages 128. Rs 290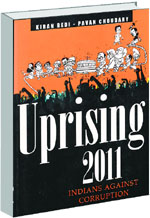 Kiran Bedi, the woman IPS officer who received the Ramon Magsaysay Award for revolutionary reforms in police and prisons and as an activist has been championing the cause of a corruption-free society; along with Pavan Chaudary an author, MD of Vygon, a TV host, a columnist and an original political thinker, have compiled a thought-provoking series of media clippings.
Uprising 2011 – Indians against Corruption has news clippings, articles and cartoons from the recent past that reflect the public outcry against corruption.
Starting with the protest against the scam involving misappropriation of funds for Common Wealth Games to the recent marches and dharnas to set the Lokpal Bill in motion. The entire publication is available for download via the internet.